FIFA holds moment of silence for attacked Dutch linesman
620 //
06 Dec 2012, 21:18 IST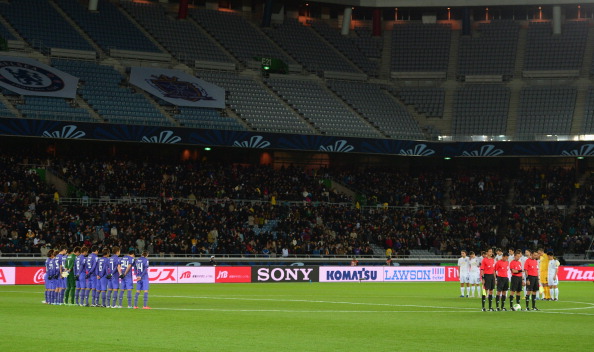 The Hague - Ahead of the opening match of the Club World Cup 2012 in Japan, a moment of silence will be held for the Dutch linesman, who was assaulted to death by several players after a youth match, world football's governing body FIFA declared Thursday.
Last Sunday after an amateur match between the Under 17 team of SC Buitenboys from Almere and Nieuw Sloten from Amsterdam, 41-year-old linesman Richard Nieuwenhuizen, father of one of the Buitenboys players, was kicked and beaten by some players of Nieuw Sloten. One day later he died as a result of severe brain damage, reports Xinhua.
FIFA decided to hold a moment of silence before the opening match between Sanfrecce Hiroshima and Auckland City FC in Yokohama Thursday.
"In order to remember this tragedy and as a sign of respect towards his family, his friends and the football community in the country," FIFA stated.
The Dutch football association KNVB had also decided to cancel all amateur matches this weekend and hold a minute of silence before every match in professional football. Players and referees will wear mourning armbands during those games.