FIFA, how could you miss Sagar Thapa's goal for Puskas?
13.73K //
15 Nov 2012, 00:52 IST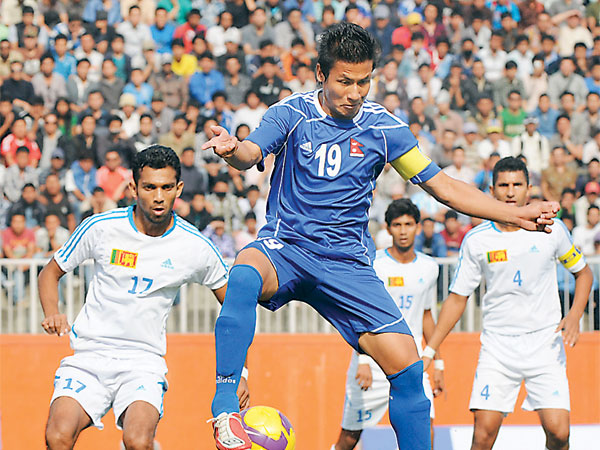 Sagar Thapa was an unknown face until what was a 94th minute screamer against Bangladesh, which earned the man some much-deserved recognition and Nepal a place in the semi-finals of the 2011 SAFF Championship.
Nepal needed a win to go through, and the sheer timing of the goal deserves appreciation, leave aside the quality, which is top notch too.
The goal reminds one of David Beckham's freekick against Greece, which earned a spot in the Top 20 sporting moments of the decade by The Telegraph.
Just as Beckham's free kick earned England a spot in the 2002 World Cup finals, Thapa's goal was equally crucial, sending Nepal into the semi-finals of SAFF 2011.
Leaving all these aside, the sheer quality of the goal is worth a mention.  It was an absolutely sublime free-kick from Thapa.
It is an international quality goal, matching the ones at the top leagues and international games around the world.
This might raise some eyebrows, but it's a question worth asking FIFA – How could you miss this?
Have a look at the goal and share your opinion…