FIFA sorry for ticketing problems
686 //
22 Nov 2012, 13:52 IST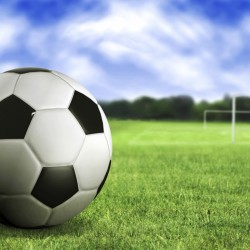 Rio de Janeiro, Nov 22 (IANS): FIFA issued an apology after fans were forced to queue for up to two hours during the first day of ticket sales for next year's Confederations Cup in Brazil.
World football's governing body said it was contacting 165 customers after ticket provider MATCH Service encountered "technical issues", reports Xinhua.
The first instalment of sales for the group stage will end on Nov 30 with tickets for the tournament's knockout phase to be allocated via lottery.
The Confederations Cup, to be staged from June 15?30 next year, is seen as an organisational warm?up for the World Cup a year later.
It will feature FIFA's six continental champions, European Championship runner?up Italy and Brazil as the host nation.
Earlier this month, FIFA announced the cities of Brasilia, Recife, Rio de Janeiro, Salvador, Fortaleza and Belo Horizonte would host the event despite the fact only the latter two will have their stadiums ready before the end of the year.
FIFA will announce the Confederations Cup draw in Sao Paulo next week.