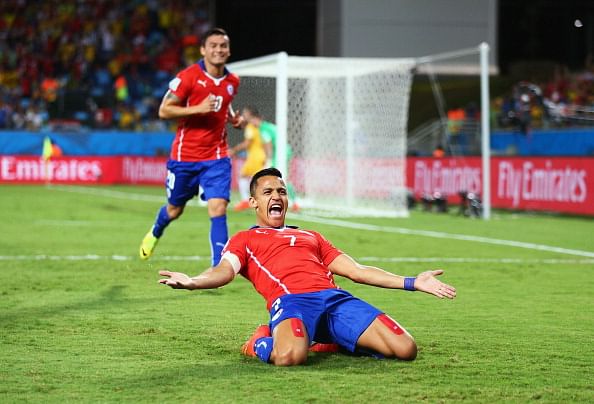 Cuiaba (Brazil), June 14 (IANS) Chile defeated Australia 3-1 in the FIFA World Cup B group match here Friday.
Alexis Sanchez gave Chile a 1-0 lead in the 12th minute after receiving a headed pass by Eduardo Vargas. Only two minutes later, Jorge Valdivia made it 2-0 with a strike from the centre of the box, assisted by Sanchez, Xinhua reported.
Australia gradually found its pace in the 35th minute when Tim Cahill headed from the left side to the high centre of the goal.
The South American side sealed the victory in the 92nd minute through Jean Beausejour.
The Netherlands will now face Australia in the second group match next Wednesday while Spain will be taking on Chile in Rio on the same day.
For all the goals, actions and reactions from this game, click here.
---
Where does Haaland rank in Paul Merson's 5 best Premier League transfers so far? Click here