FIFA World Cup 2014 qualifiers schedule
3.99K //
23 Jul 2013, 12:12 IST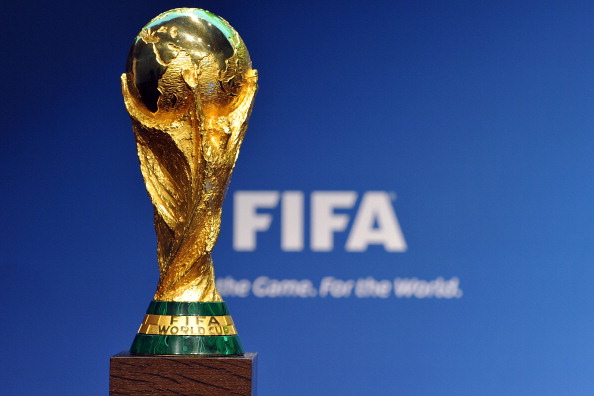 It's that time of the year again when nations battle it out for a spot in the coveted FIFA World Cup. Taking a break from their club duties, the month of September will feature qualification matches, as players don the national colours to bring pride and prestige to their homelands. The following table features some of the important and noteworthy fixtures from the qualifying stage.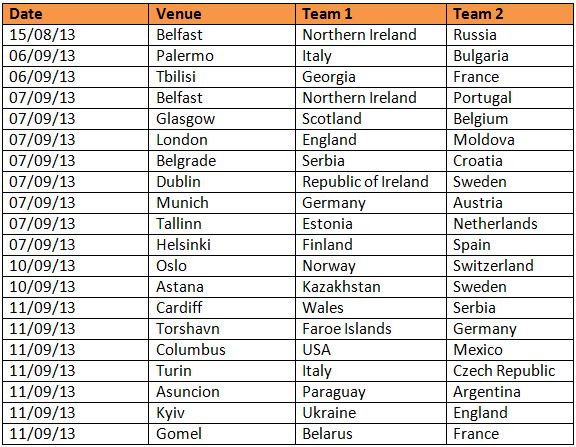 Northern Ireland vs Portugal
Northern Ireland take on Portugal in what is a match of experience versus youth. Portugal are captained by Mr. Dependable, Cristiano Ronaldo. He is in good form and will be a proven performer. Ireland, on the other hand, are led by the old war horse Robbie Keane, who is a goal machine. With a majority of exports from the Premier league, Ireland stand a good chance of upsetting their opponents.
Germany vs Austria 
Germany face close neighbours Austria in this interesting encounter. Both sides have shared a lot of history between themselves, both politically and on the pitch. Germany remain favourites with a host of youngsters like Boateng, Kroos and Muller, who are stepping up to the task for their national side.
USA vs Mexico
A clash between the American bigwigs sees USA take on a buoyant Mexican side. Players like Dempsey, Donovan and Altidore are starlets in the U.S line up. Mexico are performing with a lot of passion of late, making this clash a must-watch one.