France lifted their first and only World Cup title in 1998. They had an excellent team back then, under the leadership of Didier Deschamps and Zinedine Zidane. France also reached the final in 2006, losing 5-3 on penalties. It was a controversial match which involved the unceremonious red card shown to Zidane for head-butting Materazzi.
The current French squad consists of a mixture of talented youngsters and world-class players. It is a perfectly balanced team capable of playing attacking football at their own will. They are football giants in Europe and are certainly one of the top contenders to lift the 2018 FIFA World Cup.
The fans of the French team around the world will be hoping to see a marvelous and breath-taking performance from their team.
Let us look at the 5 players who make France a formidable team in 2018 FIFA World Cup.
---
#5 Hugo Lloris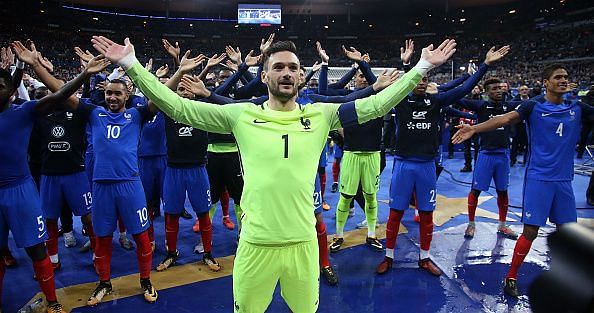 Hugo Loris, the captain of France, is described as a goalkeeper who boasts lightning reflexes and good decision-making. He is a formidable opponent in one-on-one situations and who commands his box well.
Lloris' speed of coming off his line to anticipate opponents and clear the ball, has led him to be described as a sweeper-keeper. He has appeared for France in 96 matches. Being an excellent communicator, Lloris will have no problem in effectively co-ordinating his defenders in the 2018 World Cup.
His world-class goalkeeping abilities will propel France to new heights in this World Cup. Lloris' leadership abilities will also motivate the players to give their best.
#4 Samuel Umtiti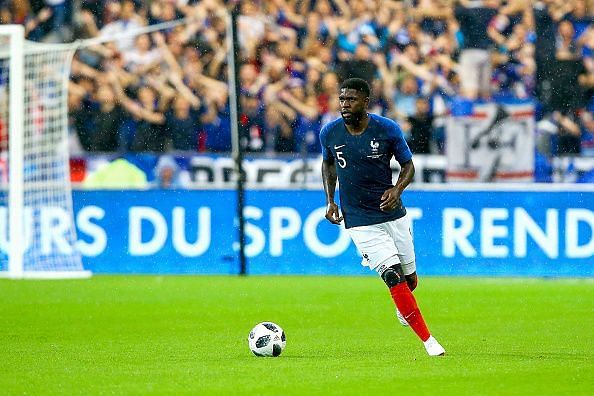 Umtiti is a daring defender who always puts his body on the line in the name of a block. He times his tackles to perfection, is a good tactician and has good heading abilities in the opposition's penalty box.
Being a risk taker, Umtiti feeds the ball between lines and rarely picks a wrong option. He was part of the Barcelona side this season, which was undefeated in many games in La Liga. Umtiti will form a good partnership with Raphael Varane in World Cup.
His physical strength and mental ability will be crucial for France's success in Russia.
#3 N'Golo Kante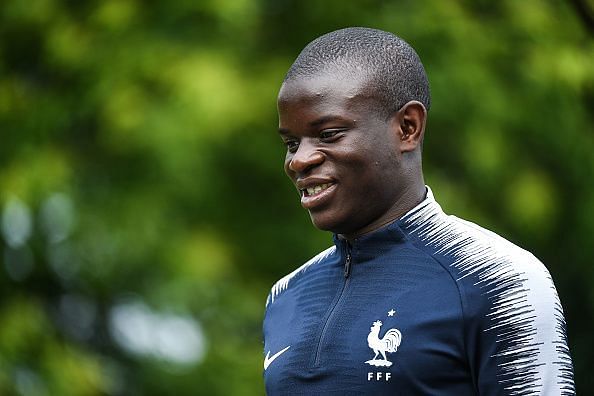 Kante is a dynamic, diminutive and hard-working player, known for his energy and excellent ball-winning abilities as a box-to-box midfielder. His positional sense, athleticism, intelligence, versatility and ability to read the game, has made Kante one of the best central defensive midfielders in the world.
Having great stamina, Kante has the ability to dominate the midfield for the entire match. He will prove to be a valuable asset for France in the World Cup, due to his ability to break up play, start an attack and possessing the vision to deliver the perfect ball to the attackers.
Kante will also, effectively secure the defence with his defensive capabilities.
#2 Kylian Mbappe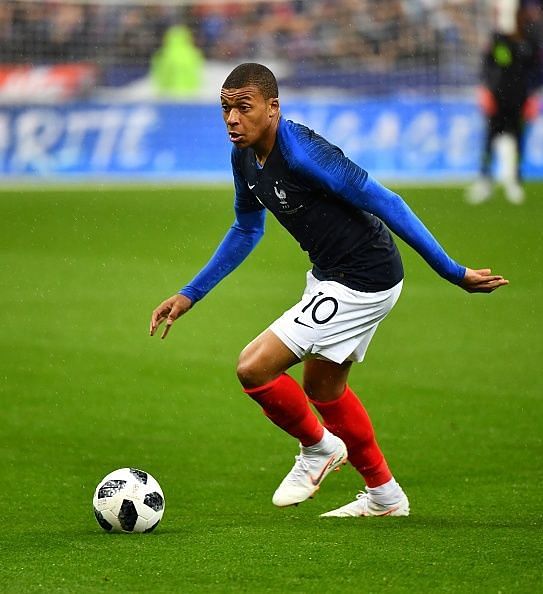 Mbappe is a talented young attacker. Having good pace and dribbling abilities, he can play both as a central attacker and in the wings respectively. He is often compared with the French great Thierry Henry.
Having an excellent right foot, Mbappe has scored 21 goals in 44 matches for Paris Saint-Germain. He is likely to be the young prospect who will shine in this World Cup. His link-up play with Antoine Griezmann will determine the number of goals France score in this World Cup.
It will be interesting to see if he can live up to France's expectation from him in this World Cup. His goals will prove crucial for France.
#1 Antoine Griezmann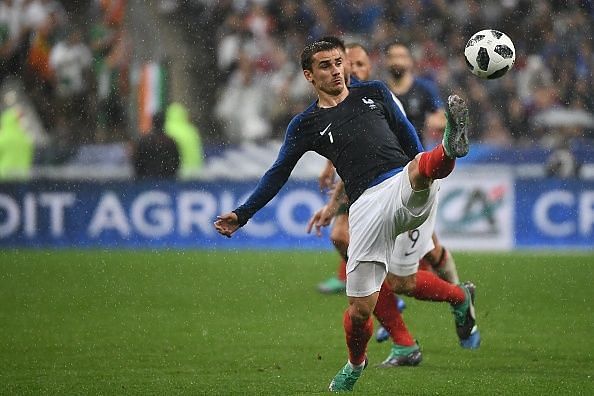 Griezmann is a quick, modern and versatile left foot forward, with an eye for goal. He is described as a team player and is capable of occupying several offensive position. Being a versatile player, Griezmann can play as a winger, attacking central midfielder and as the main striker.
He is hard working and is also good in the air. Having wonderfully excelled at Atletico Madrid this season, France will expect him to repeat the same performance for them. Antoine has scored 19 goals in 52 appearances for France.
His hard-working nature will propel France to continuously attack the opposition in the FIFA World Cup. Griezmann will prove to be the X-factor for France in the World Cup due to his creativity and goal-scoring record.