FIFA World Cup Qualifying: Group Stages too tough for European Micro-States
1.54K //
23 Mar 2013, 17:16 IST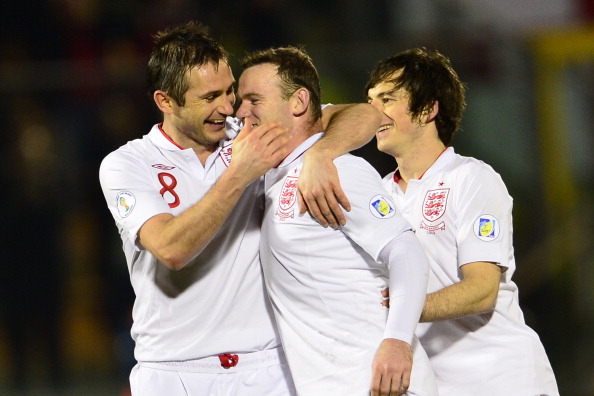 On Friday night, the English national side demolished San Marino in a FIFA World Cup Qualifying match, and it was probably one of the easiest games the Three Lions will ever play. England tormented San Marino for 90 minutes, doing exactly what they wanted with the ball and beating the Sanmarinese with complete ease. The 8-0 scoreline probably flattered San Marino more than it did England. That isn't even an exaggeration; the game was that one-sided.
Watching England run rings around San Marino's semi-professional players, part-time accountants and teachers, left me wondering something: Why were these two teams even sharing the same pitch in the first place?
England is one of the top footballing nations in the world, with billions invested into its clubs and infrastructure. San Marino, on the other hand, is a micro-state, embedded in the Italian peninsula with a tiny population of around 32,000. They don't have a professional domestic league and they don't even have very many professional players. The country's entire population could fit into half of the stadiums in the EPL. The contrast between the two couldn't be greater.
Micro-states, as a rule, have had very little success in international football. San Marino, Liechtenstein, Luxembourg, Andorra, the Faroe Islands and Malta are all currently bottom of their respective 2014 FIFA World Cup European Qualifying Groups. None of them have won a game. San Marino and Andorra haven't even scored a goal. And none of these teams have ever qualified for either the FIFA World Cup or the UEFA European Football Championships.
Yet FIFA and UEFA insist on maintaining this facade that micro-states and principalities deserve to play against the heavyweights of European football. They put them straight into the group stages with everyone else, stubbornly refusing to admit the obvious; that micro-states just cannot hold their own with the big boys. The numbers prove it.
Take San Marino for example. They have played 118 international matches since their first official game in 1990. Of those 118, they have won 1, drawn 5 and lost 112. They concede an average of 4 goals per game and have scored an average of only 0.1 per game. Their single victory in international football came against Liechtenstein, another european micro-state. Before you start applauding San Marino know this: Liechtenstein have won only 9 games out of their 132 played.
Other European micro-states have been just as poor.  Andorra have won 3 games out of 109 played. Malta have the best record of all, winning 46 of their 334 games. However, most of those wins came against underwhelming opposition such as Libya, Jordan and Indonesia.
It is obvious that these nations don't belong on the same field as teams like Spain, Germany and the aforementioned England, and it isn't fair to either the competitive footballing nation or to the micro-state to ask them to do it.
For the micro-states, it is embarrassing and soul crushing to fall by such a wide margin every single time they take the field. For the bigger nations, playing these games is pointless and only adds to the risk that one of their stars will pick up a serious injury for no reason. Imagine if Robin Van Persie tore his hamstring playing against Andorra, or Mezut Ozil broke his foot against Liechtenstein. The frustration would be palpable.
The solution to this is simple; have a pre-qualification phase for the lower seeded teams, in which they fight among themselves for the right to participate in the group stages and compete with Europe's best. That way it can better be determined who might actually have a chance of winning games once the group stages begin, and 8-0 drubbings in competitive matches can be rendered a thing of the past.
Other continents have already implemented this efficient system. In Asia, rounds 1 and 2 of World Cup qualifying are in a one tie, two leg knock-out format; this ensures nations like Timor Leste, Macau and Chinese Taipei are eliminated early. In Africa, teams like the Seychelles and Swaziland are quickly eliminated in their pre-qualification knock-out round. Only after there has been sufficient trimming of the excess do the competitive football nations meet in a group stage.
This is the right way of doing things, and any sensible governing body would see the benefits in it. For everybody's sake, let's hope FIFA and UEFA can be sensible, and make changes sooner rather than later.