Firecracker incident not to affect 2018 World Cup
726 //
25 Nov 2012, 12:33 IST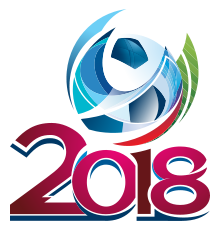 Moscow, Nov 25 (IANS): The 2018 FIFA World Cup in Russia will not be affected by the controversial firecracker incident which hurt a Russian goalkeeper, the minister of sport Vitaly Mutko said.
"This (the incident) cannot influence the 2018 World Cup. It affects the image of the country but on the issue of organising the World Cup, here we can be absolutely calm," Mutko said Saturday, reports Xinhua.
Last week, a game between Moscow Dynamo and Zenit St. Petersburg in the Khimki Arena near Moscow was halted in the 37th minute after a fire bomb thrown from Zenit fans' sector hit the goalkeeper Anton Shunin. The player was hospitalised with face burns. Police detained 92 fans immediately after the incident.
It brought football hooliganism under the spotlight once again in Russia which is preparing to stage the sport's top event in 2018. The Russian government is planning to toughen sanctions against football hooligans by enacting legislation.
Eleven Russian cities would host the 2018 game which include Kaliningrad, St. Petersburg, Moscow, Kazan, Nizhny Novgorod, Saransk, Samara, Yekaterinburg, Rostov?on?Don, Volgograd and Sochi.
Russia pledged to hold "a high quality championships" with full?scale preparation works, sports officials said.