Five noteworthy Non-Resident Indian Footballers
4.50K //
27 Dec 2012, 11:13 IST
While India has consistently shown that we may have many cases of raw talent that require nurturing when it comes to football, the sport is not given enough investment and importance to help these young talents turn into world-class footballers.
That being said, the fact that Indians are talented at the sport is unquestionable, as many Non-Resident Indians have gone on to make a name for themselves in foreign countries, particularly in Europe. Here are a select few -
Michael Chopra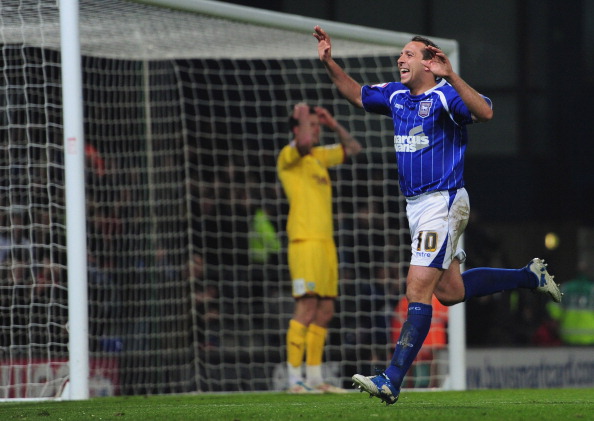 Born in Newcastle upon Tyne, Michael Chopra is arguably the most successful NRI to play football professionally in Europe (so far). Joining the Newcastle United academy in 1993 after attending Newcastle legend Alan Shearer's childhood school, he was promoted to the first team in 2000 – and never looked back from there on.
Chopra went on to play for six other English sides professionally, and has scored 100 goals in English football in just over a decade – a feat to be proud of.
Other records Michael Chopra has created on the way include being the first player of Indian parentage to play and score in the English Premier League, and he also holds the record for scoring the fastest goal in the Premier League after coming off the bench – he scored after being on the pitch in just ten seconds.
Chopra was in the news in India recently after making it public in 2010 that he wished to represent India in the 2011 AFC Asian Cup. The AIFF were open to bringing him onto their team – but were made aware of certain rules laid down by the government that made it mandatory for any person who wanted to represent India at the International level in any sport, to hold an Indian passport. Despite the AIFF's pleas to allow Chopra to represent India at the international level, the Indian government refused to change its stance on dual citizenship – and this means that Michael Chopra will, in all likelihood, never represent India as a footballer.
Vikash Dhorasoo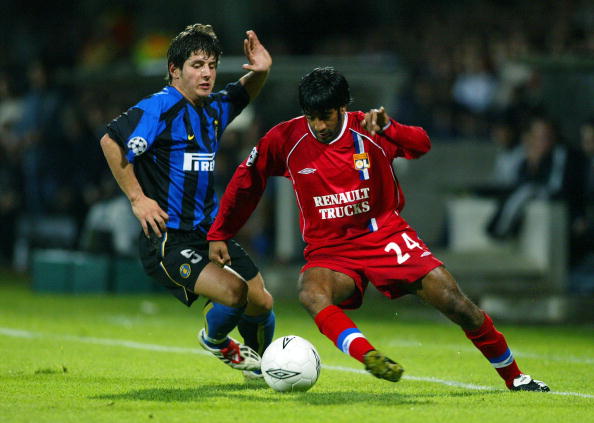 Arguably the most famous NRI to play football for his exploits with the French national team, Dhorasoo has roots in both India and Mauritius, but has played his football predominantly in France, for French clubs and the French national side.
Having played for big clubs in the Ligue 1 – Bordeaux, Lyon and eventually PSG, he was selected for the French squad at the 2006 FIFA World Cup, but did not start too many games for Les Blues. He also notably won a runners-up medal when Liverpool famously came back to beat AC Milan in the UEFA Champions League Final in 2005. Dhorasoo announced his retirement in January 2008.
Harmeet Singh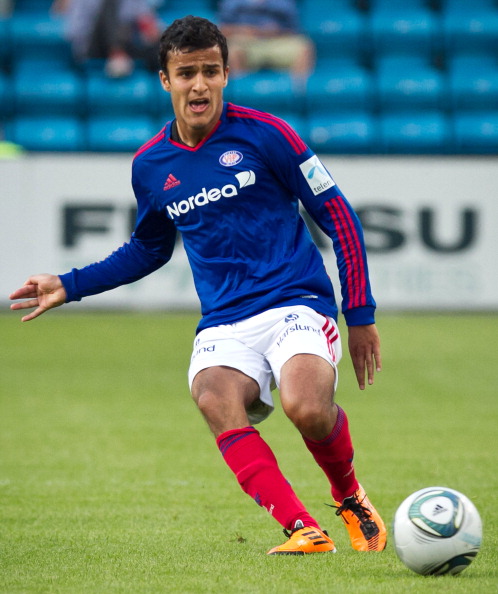 Nicknamed "The Norwegian Iniesta" for the style of his play, Harmeet Singh, a 21-year old Norwegian international whose parents are both Indian, is seen as a bright prospect for the future in Europe. Singh moved to Norwegian club Vålerenga at the tender age of 13 back in 2003, and quickly moved up the youth ranks to make his league debut five years later.
Singh has already made three appearances for the Norwegian national football team, and notably received praise from ex-Barcelona manger and fan favorite Pep Guardiola. After a friendly game with Barcelona while representing Vålerenga in which Singh scored a goal, Singh was commended along with his fellow midfielder Mohammed Fellah by Guardiola.
Despite being on the aggressive side as a footballer and strong while making tackles, Singh has been showered with praise, described as "an absolute model professional", who "rarely sees himself being booked by the referee". In July 2012, it was announced that Singh would move to the Dutch side Feyenoord on a two-year contract with an option for two more years on a transfer fee of €300.000. This can only be seen as a step forward for young Singh, as Feyenoord has been home to many incredibly successful footballers in Roy Makaay, Dirk Kuyt, and Robin van Persie.
Rhys Williams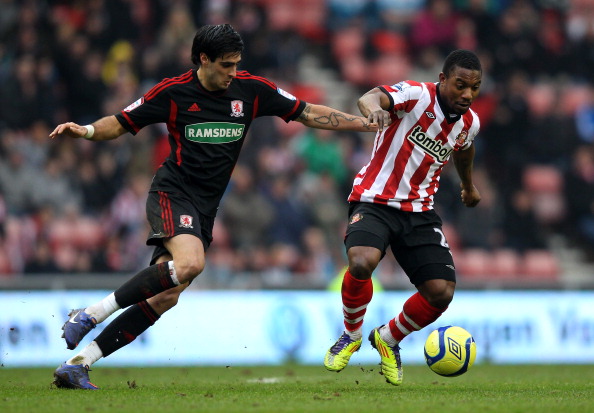 Rhys Williams is a versatile player who can play and has had experience in playing in a multitude of positions – centre-back, right back, defensive midfielder, and as an attacking midfielder. He has been an integral part of the Middlesbrough lineup which just missed out on a playoff spot last season.
Bolton came in with a sizable offer for Rhys that was worth 6 million in January 2012, and rumor had it that other big clubs like Newcastle, West Bromwich Albion, and even Liverpool were interested in securing his services. He recently penned a new contract in the summer, keeping him at his current club till 2016.
Incidentally, Rhys has a brother – Ryan Williams, who has made a handful of appearances at Portsmouth, and is yet to make a first-team appearance for Fulham – his current club. A product of the Portsmouth youth academy, he was signed by Premier League side Fulham in January 2012 on a two-year contract, in a £500,000 deal.
Luciano Narsingh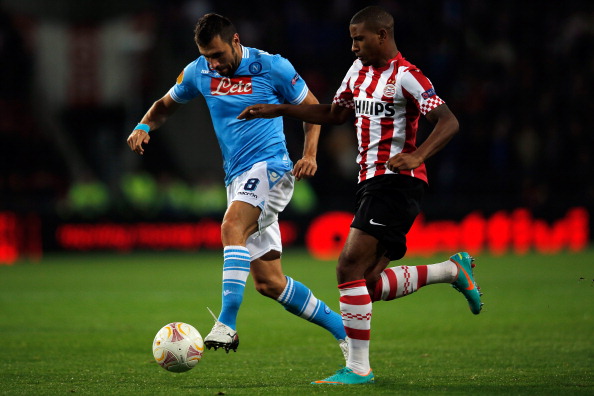 While being of Telugu descent, Narsingh was born in the Netherlands and has played for the Dutch national side during the Euro 2012 championships, besides being part of the Dutch U21 side. Narsingh has the ability to play on either side of the field as an attacking midfielder, and is well known for being blessed with great speed and dribbling skills.
At the tender age of 21, Narsingh has a bright future ahead of him, and in May 2012 was rumored to be in line for a move to Premier League side Fulham after Clint Dempsey was linked with a move elsewhere (he eventually, as we know, went to Tottenham Hotspur).Instead, Narsingh signed for Dutch powerhouse PSV Eindhoven, signing a five-year deal at the club on 16th July 2012. Narsingh made a total of 119 appearances for his previous club SC Heerenveen, and scored a total of 29 goals.