Five reasons why Arsene Wenger is special
3.25K //
05 Mar 2012, 13:54 IST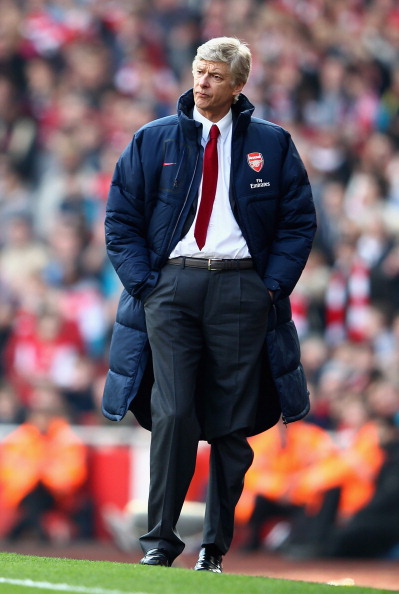 After back to back come-from-behind  against the unbeaten-at-anfield, liverpool and  Tottenham hotspurs, there's no doubt that 'Le Professor' is the man of the moment. Winning the February manager of the month, a lot more is expected from the Frenchman in the coming matches as Arsenal take on AC Milan and Newcastle, in what might be Arsenal's season defining fixtures.
It was just a few days back when questions were being asked on "Who would be the first to depart: Wenger or Villas Boas?" The answer turned out to be the latter, but how the Arsenal man got under the spotlight still baffles me.
But a lot of other club manager might be thinking, why is he considered so different? Why doesn't he get punished for bad results?
From the start of his career till now, there is no stone our manager has left unturned in his path, earning the complete trust of owner Stan Kroenke, the love of the players and the never-ending belief of the fans. The name Arsene is symbiotic with Arsenal.
There are many qualities he has that separate him from the rest, but here are five reasons that make him an indispensable leader: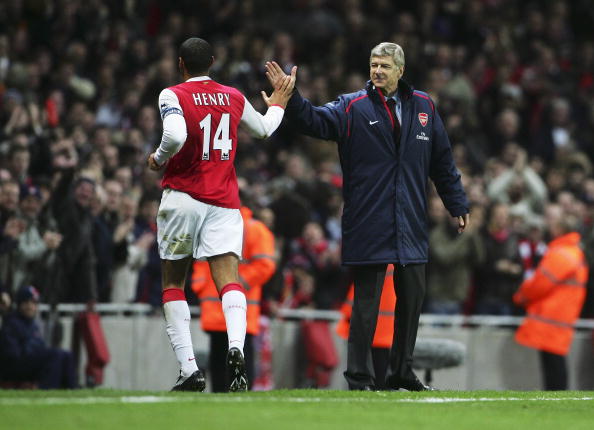 1) The Magic touch: From players like Reyes, Bergkamp, Henry to Robin Van Persie and Fabregas, he has proved that he can make any player hit the right notes. Henry, for example started off on the wing, similar to Persie, who was shifted centrally and they are two of the most dangerous strikers in the world in their respective times. Even Robert Pires, Ljunberg, Patrick Vieira, Nicolas Anelka and many others made a mark for themselves, playing some of their best football at Highbury.  However bad a player performs, Arsene knows it's just a dry patch and backs the player – even when the fans don't, giving the player immense confidence and helps ease the pressure on him.
2) Class: Arsenal are a club known for their class, their style of pass and move is impeccable and can only be compared to Barcelona. Any new signing seamlessly fits into the side by the man management of an astute Wenger. As a player, Arsene Wenger has played up front, in the midfield as well as in defence and hence, has a fair idea of what needs to be done in which part of the field. The unselfish nature of every player (maybe sometimes a little too unselfish) makes them a touch-stone to compare other teams with.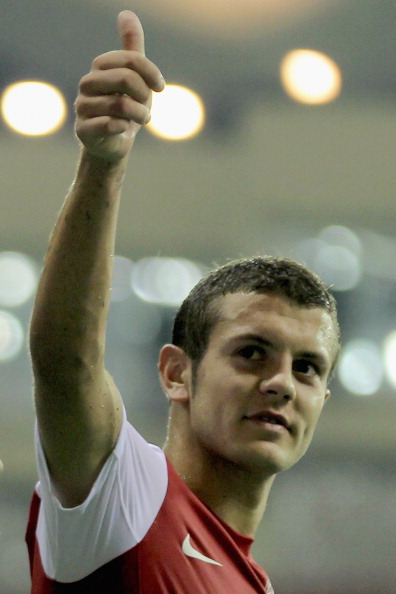 3) Youth Selection : Probably the only manager in the league who uses his youth recruits to the maximum. Jack Wilshere, the most prized midfielder for Arsenal and Wojiech Szczesny, who is undoubtedly the best man between the posts this season, are just two examples. This makes youth players head to Arsenal amongst other bidders because they know they have a chance to develop and a shot at playing with the first team. Chamberlain, rather "The Ox" is another significant signing he made from Southampton and few would have guessed the potential that this guy holds. That makes us, fans also believe that whenever any young player makes it to the first team, we have another legend in the making.
4) Loyalty : He is the perfect example for loyalty. Other than Sir Alex Ferguson, you wouldn't see any other manager stay with a club for 15 years, taking them through to the champions league throughout his tenure, getting offers from other top sides but pledging his commitment towards the club. Though players have left the club under his reign, they still consider him a father figure and owe to him what they are today. Just like the way Thierry Henry made his second "debut", even Fabregas said if he leaves Barcelona at some point of time, he wouldn't think twice on which direction to head to.
5) Irreplacable: If he is to be replaced, who can replace him? A question better left unanswered, because it has only one answer : None. Because no one can do a better job than Wenger.  You cannot take trophies as an outcome of success, though it is the ultimate goal and a little silverware in your cabinet sure feels nice. But, Arsenal style of play is such that no manager (except Pep Guardiola) can adapt to it. Infact all the players are groomed to this style and for a new guy to fit in, he would need to change Arsenal's style of play.
With such a personality guarding our fortress, there is no reason we need to look back. From here on, its going to be all ups and no downs. Many fail to understand why he hasn't been knighted yet,  but the knighthood is coming soon and the silverware isn't far behind either.