Five reasons why Martin Jol got the boot from Fulham
1.26K //
02 Dec 2013, 22:18 IST
Just 17 days after coming into Fulham as a first-team coach, Rene Meulensteen now has the responsibility of taking over a Fulham side that has lost six successive games and are short on confidence. After surviving for longer than what most predicted, Jol is finally out of the Fulham hot seat. Now, let us look at five reasons why Fulham were right to sack the Dutchman.
There was no light at the end of the tunnel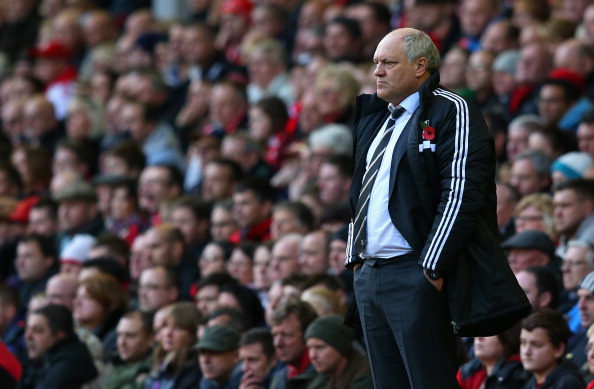 At the end of the West Ham game, although it was their fifth straight loss, Jol would still be in a job, if the owner had any seen any signs that the club was moving forward. But, there weren't any. The fact of the matter was that, the team looked like it raised the white flag before every game and the opposition merely took advantage of that.
When they won back-to-back games against Stoke City and Crystal Palace, a couple of months ago, many thought that they had turned a corner and were now more prepared. But, the truth was that, it was no more than an aberration in what has otherwise been an abysmal season for them so far. And even with Meuelensteen coming in, unless he can motivate the players, it seems like they are destined for the drop. Because, one of the main reasons for Jol's sacking was not the results, but the performances of the players in those results.
There was no cohesion between defense and attack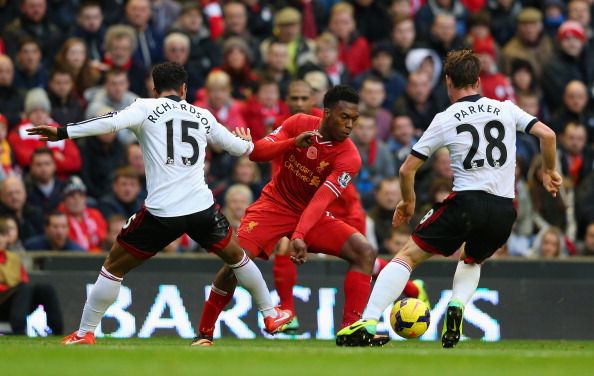 Watching Fulham this season, makes for difficult viewing. It seems as though they have four defenders and two midfielders in Steve Sidwell and Scott Parker doing all the defending and the front four, doing all the attacking. There seems to be no link between the two parts, which form a part of the Fulham machine.
Far too often this season, there have been occasions where the wingers, in particular, failed to track their runners and that resulted in goals. And that was one of main problems under Jol, there was no sense of a bigger picture, it was just a bunch of players thrown together, each asked to perform a certain role, without any sense of the collective cohesive spirit, which is essential for any side, especially in the Premier League.
Too many enigmas, who failed to turn up far too often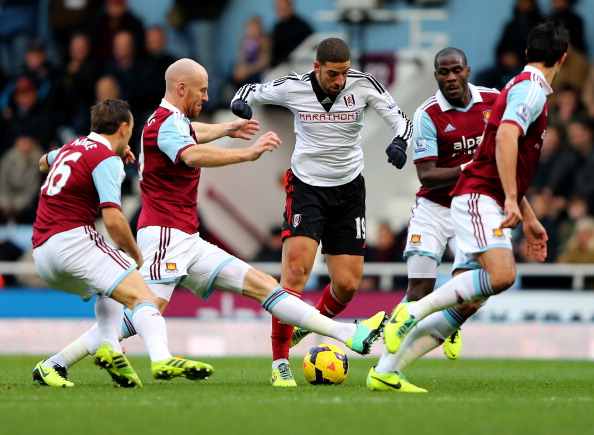 For all of his qualities, tracking back, helping out the defense and being vocal in his criticism of players, has never been one of Dimitar Berbatov's strong suits. But the fact that, he was the captain meant that he had to do all of that, which was perhaps too much faith put in the wrong hands. Because, let's face it, Berbatov, as sublime as he can be on his day, is not a consistent 8/10 performer every single week.
And the Fulham side, was filled with far too many enigmas like him. As good as Bryan Ruiz, Pajtim Kasami, Adel Taarabt all are, they were never consistent and were always likely to have just one moment of brilliance, whilst remaining entirely anonymous for most of the game. And Jol put his trust in the wrong hands and that was also one of the reasons why his side went on a downward spiral.
Defense lacked any discipline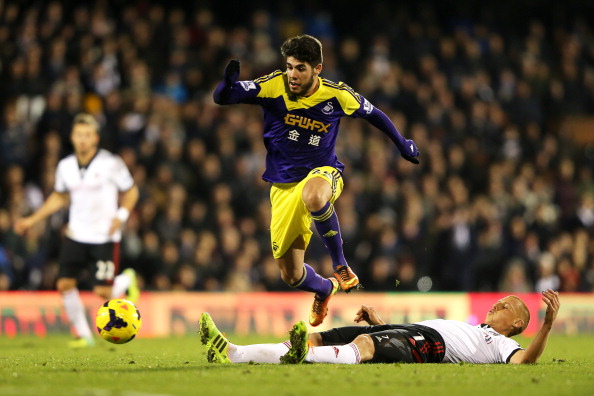 In the opening half of the game against Manchester United at Craven Cottage, a month ago, the Fulham defense were ripped apart and looked out of sorts. A week later against Liverpool, it was again more of the same. Throughout this season, their defense has lacked a genuine leader and Hangeland has looked a shadow of his former self so far this season.
The defense has been drawn out of position far too often, far too easily and that has made it very easy for the opposition to score against Fulham, who along with Sunderland, have conceded the most goals in the League so far. All of this uncertainty in front of the goalkeeper, certainly has not helped matters as it has made it very difficult for Stekelenburg to adapt to life in the Premier League.
Fulham's frontline failings come to the forefront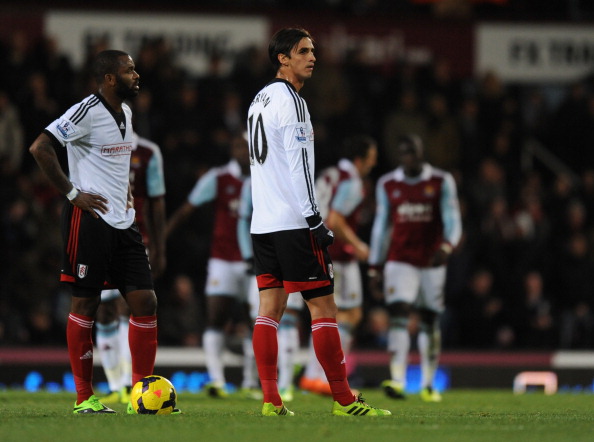 At the start of the season, the signing of Darren Bent, was seen as a coup by many observers. But the English hitman, a scorer of 151 league goals, has become the symbol of anti-value that has been symptomatic of this Fulham side. For all of his undoubted talent, the Englishman has scored just three in the last two years. Berbatov, hasn't looked like himself at all this season and has scored just one League goal so far, a far cry from his golden boot winning days at Manchester United, barely a few seasons ago.
Add to this, the misfiring duo of talented, but often missing attacking midfielders in Kasami and Taarabt, you have an attack, that is not only languid and quite often lazy, but one that is unlikely to be consistent in creating chances for even 90 minutes, let alone the entire season. When Steve Sidwell, a holding midfielder is the club's joint-leading goal scorer in the League with just two goals, you know you are having some problems in attack. And in Fulham's case, it was more than just a few problems.