Five things Barcelona must do to beat AC Milan
2.55K //
12 Mar 2013, 19:19 IST
Tonight is the second leg of a mouth-watering UEFA Champions League match between Barcelona and AC Milan at the Camp Nou. The Italian outfit took a respectable 2-0 lead at the Stadio Giuseppe Meazza with goals from the African midfield duo of Kevin-Prince Boateng and Sulley Muntari.
Here's what the Catalan giants must do at home if they are to progress to the quarter finals.
1.) Play David Villa up front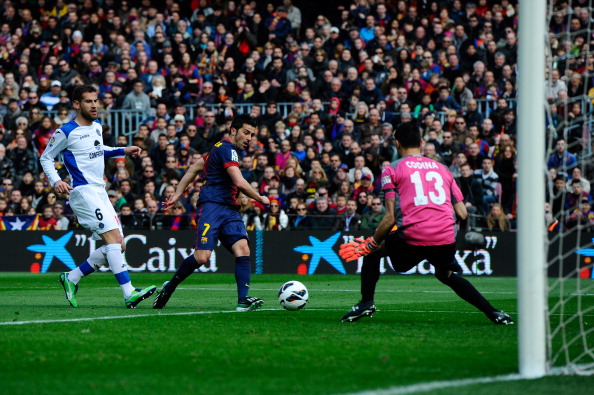 Although Lionel Messi is Barcelona's focal point, he does not have the predatory knowledge or positional nous that David Villa possesses.
The Spain National Football Team's top scorer has been relegated to the wing since his arrival at Barcelona, but has an excellent return when it comes to finding the back of the net, having scored 44 times in 102 appearances. There are few strikers of the calibre of El Guaje in this world and fewer still at Barcelona.
What would therefore be ideal is David Villa being played up front, where he can excel in his favoured role while Lionel Messi occupies a free roaming role behind him. That role has worked for the Catalans as demonstrated against Sevilla, a game that was won 2-1 with both players scoring goals as Barcelona came from behind.
2.) Play the ex-Arsenal duo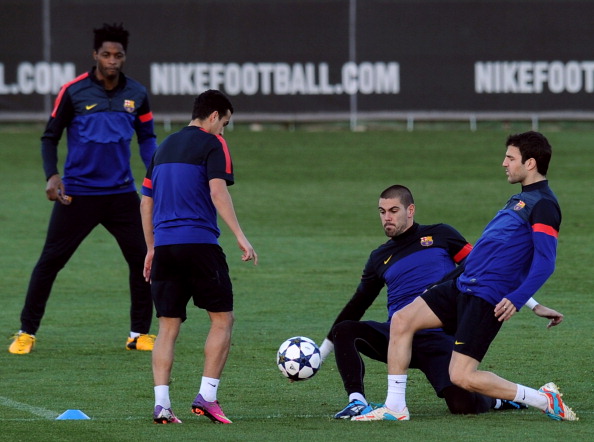 Cesc Fabregas and Alexandre Song have both been in this situation before, albeit with a different club.
Fabregas scored the opener when Arsenal won 2-0 away at the San Siro with Emmanuel Adebayor sealing the win after both sides drew goalless at Ashburton Grove. That was in 2008.
Last season, Alexandre Song was the Gunners' highest goal provider and played a key role in Arsenal's efforts to overcome Milan after the Rossoneri thrashed them 4-0 in Italy.
Despite being faced with the impossible, the Gunners turned up the heat on the Italians as Robin van Persie, Laurent Koscielny and Tomas Rosicky scored in the first half before tiring in the second and bowing out 4-3 on aggregate.
What I am saying is that these players have been there and done that and need to get into the starting lineup and pull the strings in midfield as Barcelona attempt to prise open the Milanese rearguard.
3.) Use that possession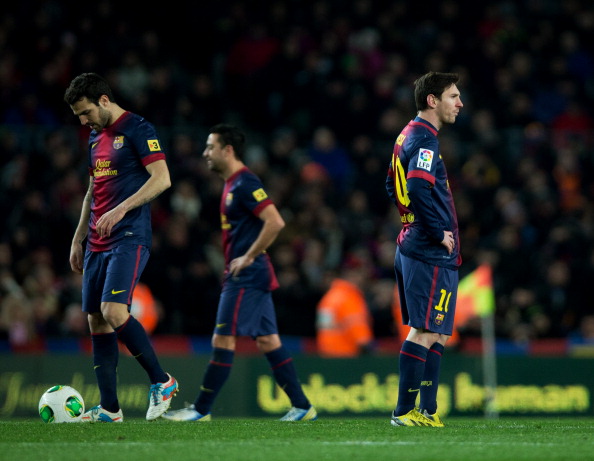 What characterised Barcelona's three losses against Milan and Real Madrid (2) was that the opposition shut down the Catalans despite allowing them vast amounts of possession.
What the Blaugrana need to do is use that possession properly: something that has been lacking this past month or so. Make all that possession work, use it to pierce the opposition with rapier-thrust movements as they attempt to slice Milan to ribbons.
Given the talent and vision that Barcelona possess, that should not be all that hard a thing to do if they maintain mental focus throughout the game.
4.) Close down the opposition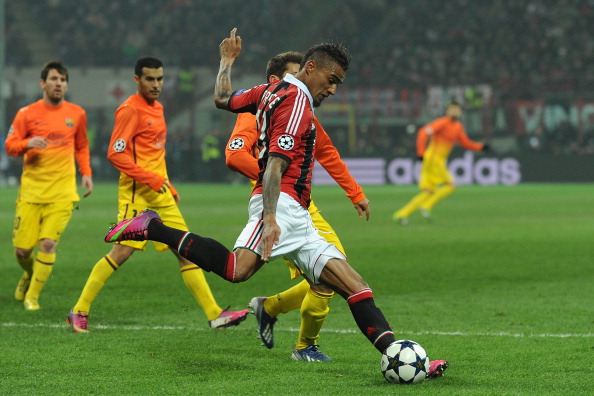 Both goals in Milan were scored because neither Kevin-Prince Boateng or Sulley Muntari were shut down when they received the ball.
While the former Portsmouth man's goal was a tad fortuitous because there was a handball off  a Milan player in the build-up to that goal, there were no excuses for the latter.
But both goals could have been avoided had there been someone closing down the midfielders before they fired home Milan's goals. That is a no-no in Catalonia if Barcelona want to progress.
5.) Mark your man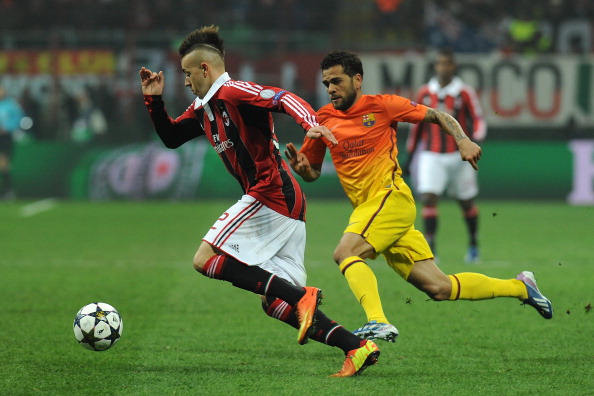 Stephan El Shaarawy was Milan's brightest spark but had it not been for some wayward finishing from the striker or a poor first touch letting him down, Milan's scoreline would have been greater.
That was because he was not marked. Ever.
If Barcelona are to progress, they have to stick to their assigned players and make sure none of them wriggle away to score, as Alexandre Pato and Ronaldinho have done to cause an upset at the Camp Nou in the past.