Legendary manager Bill Shankly had once said ,If you're in the penaltyboxand aren't sure what to do with the ball, just stick it in the net, and we'll discuss your options afterwards, but not all penalty takers are as clear-aimed when it comes to deciding a match with a single kick from the spot.One-on-one with a goalkeeper who tries everything to disrupt onesconcentration, a successful penalty taker needs to have nerves of steel, apart from the requisite of having good ball control and shot power. Here is a look at a few footballers who have made a name for themselves with their penalty conversion abilities.
#6 Honourable mentions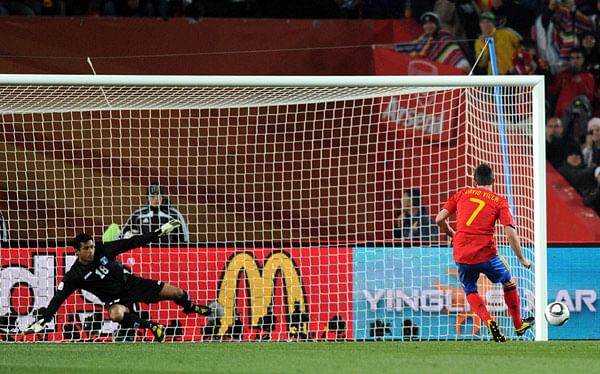 David Villa, Ovidiu Herea, Hans-Joachim Abel, Ivan Krstanovic and Dmitri Kirichenko have all had great records taking penalties, but their streaks are either not known very well, or aren't long enough in comparison to the others on the list.
#5 Davor Suker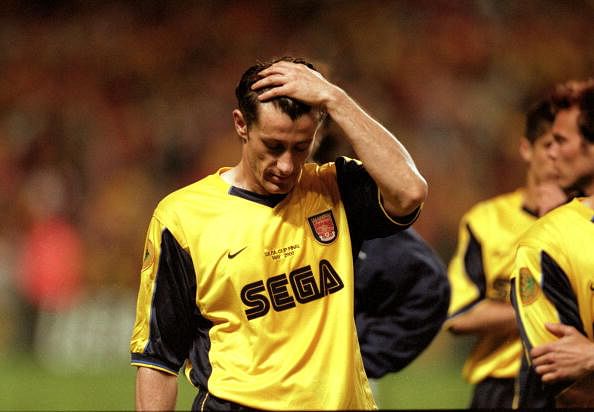 Suker says he does not remember how many goals he has scored from the penalty spot, but has missed only two over the course of his 19-year long career ending in 2003.
The Croatian legend who took the world stage by storm in France 1998 was calmness personified when called upon to take penalty kicks. In the round of 16 match against Romania, he scored once from the spot only to be asked by the referee to retake it. "I took an extra second and I checked my pulse," he said. "I wasn't scared." Suker scored again and Croatia went into the quarter finals with a 1-0 win.
Arsenal fans do not remember him kindly though as one of his two misses came in Arsenal colours in the Uefa Cup final against Galatasaray in 2000.
#4 Cristiano Ronaldo (24)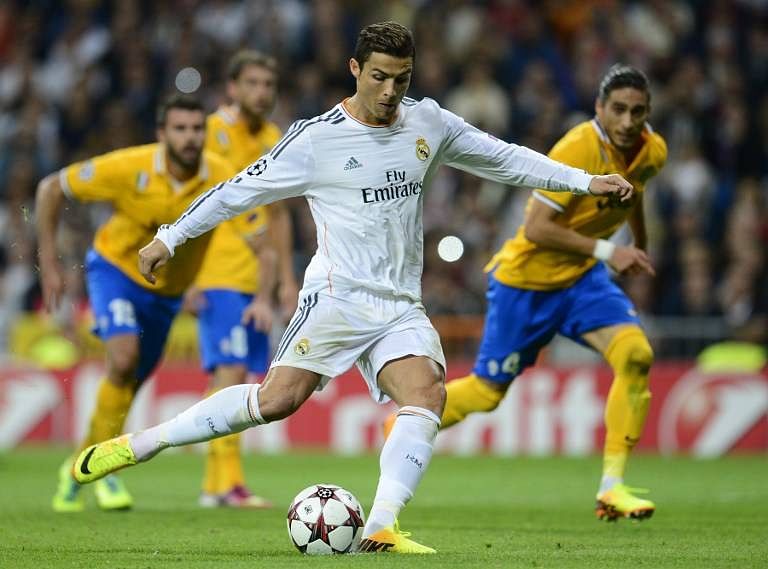 Ronaldo is famous for his mental strength and tenacity, and it seems to come naturally to him to shoulder the hopes and attentions of teammates, opponents and fans alike. His purple patch of 24 successful conversions ended in the 2011-12 Uefa Champions League semi-final against Bayern Munich.
Jose Mourinho, his former coach at Real Madrid, did not have a consistently rosy relationship with his star player, but said this of Ronaldo's miss---"A player who takes a penalty is a player without fear...the best players, such as Lionel Messi or Cristiano Ronaldo, also fail. Football is like that – that's life."
#3 Matthew Le Tissier (24)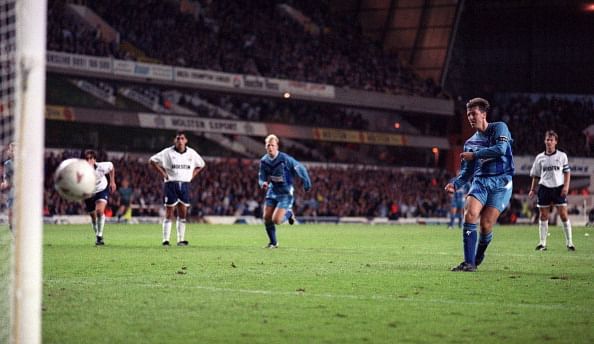 Matthew Le Tissier, who was known for his nonchalant dribbling and shots in from deep, also had a penalty record not many can match. He missed only once out of 49 attempts from 12 yards in his career, but the one miss came right in the middle of his streak, thus only keeping him at 3rd place on this list.
'Le God', a St.Mary favourite from 1986 to 2002, had an extremely simple approach behind his success-rate, he is known to have said---"I stuck it in the corner, and if the keeper went the right way it was hard enough to beat him."
#2 Rickie Lambert (34)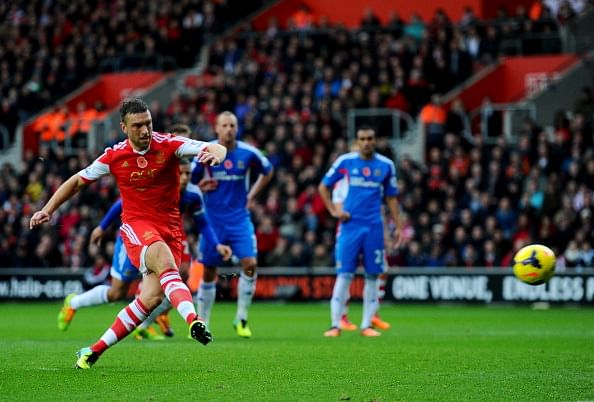 The air at Southamptonapparently produces players who inevitably score from the spot.
Lambert missed a penalty earlier this week against AC Milan in a pre-season friendly, and to not see the back of the net ripple must have been dumbfounding for the former Southampton man, who had an uninterrupted streak of 34 penalties converted for his former club. The last time he missed a penalty was back in 2009 while still playing for League One club Bristol Rovers.
Lambert will be hoping his recent switch to Liverpool will not also jinx his supreme form otherwise.
#1 Ledio Pano (50+)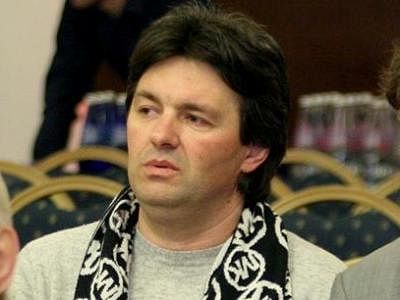 This former Albanian midfielder never missed a penalty in his professional career, spanning 15 years from 1986 to 2001. Pano played for clubs in Greece and Albania, and was called up to the Albanian national team 11 times.
A penalty specialist in the truest sense of the word, this footballing freak was known to spendhours practising penalty kicks after training sessions. On his flawless record, Pano says,"I never looked the keeper in the eye. I always just knew where I was going to put the ball." There are footballers who would kill to have such adegree of confidence.