Following a disastrous World Cup campaign, coach Paulo Bento stepped down from his managerial post after 4 years at the helm and succeeding him is his Portuguese compatriot Fernando Santos.The 59-year old was appointed as the head coach of Portugal's national football team by the Portuguese FA earlier today. Here are 5 things you probably did not know about him.
#1 He led Greece to the round of 16 at the 2014 World Cup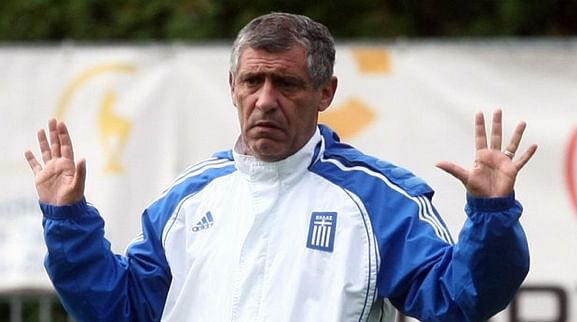 Fernando Santos was appointed as the head coach of the Greece national football team on 1st July 2010 by the Greek Football Federation, following a disappointing group stage exit in the World Cup few days earlier.
Santos' first major tournament as a headcoach came in 2012 when Greece qualified for the Euros in Poland and Ukraine that year. His side narrowly managed to escape a group stage exit and were eventually knocked-out in the quarter-finals by Germany 4-2. Two years later, he participated in the 2014 FIFA World Cup as a coach and that was his first World Cup appearance as a manager.
Greece once again made it to the knock-out rounds but were eliminated in the Round of 16 by Costa Rica on penalties.
#2 He has a degree in \'Electrical and Telecommunications\' engineering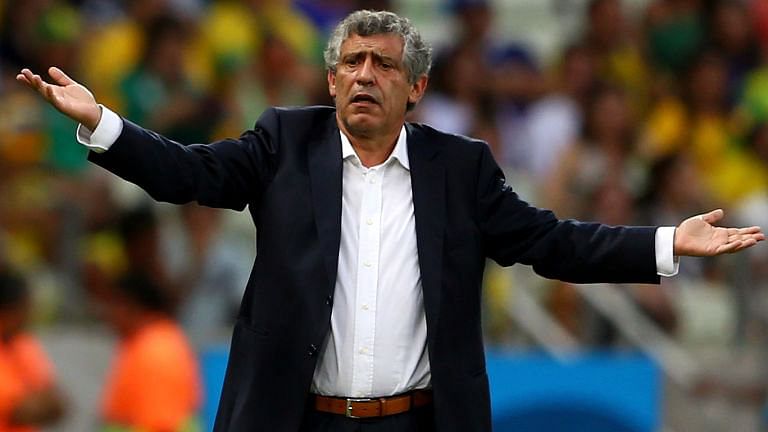 After giving up his professional career in football, Santos earned a degree as an electrical and telecommunications engineer, awarded in 1977 by the Instituto Superior de Engenharia de Lisboa and worked as a technician.
However, in 1987, 10 years after getting the degree, he again turned to football,and this time permanently, as he decided to become a coach and continue his association with the beautiful game.
#3 He has managed 10 teams in his coaching career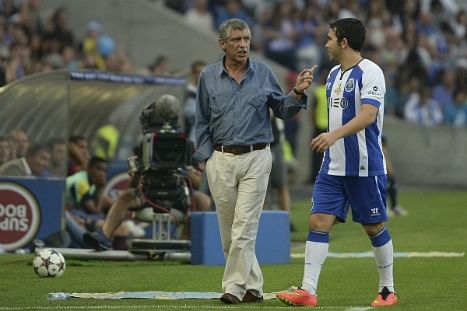 The Portuguese started his coaching career way back in 1987 with Estoril Praia, the club where he started his footballing career. From then onwards, there was no stopping him as he went on to manage 10 different teams in different countries in the last 27 years. That includes the likes of FC Porto, Panathinaikos, Sporting CP, AEK Athens, and Benfica.
However, his resume isn't impressive as he has won only 5 titles in all - 4 with Porto and 1 with AEK Athens. Up until his appoinment as the Portuguese head coach, Greece was the only team he took charge of internationally.
#4 He retired as a player at the age of 21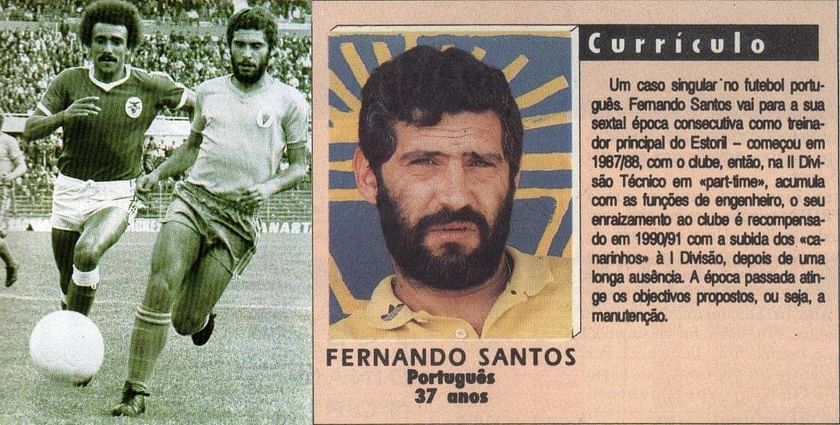 Santos started his career as a footballer in 1966 when he used to play for S.L. Benfica at the youth level. He then moved to another Portuguese outfit Maritimo. 2 years later, he joined Estoril where after playing for 2 more years, he called it quits in 1975 at the age of 21. He played as a left-back for much of his career.
Following his retirement, he decided to go ahead and complete his education before turning to coaching later on in his career.
#5 Individual awards and achievements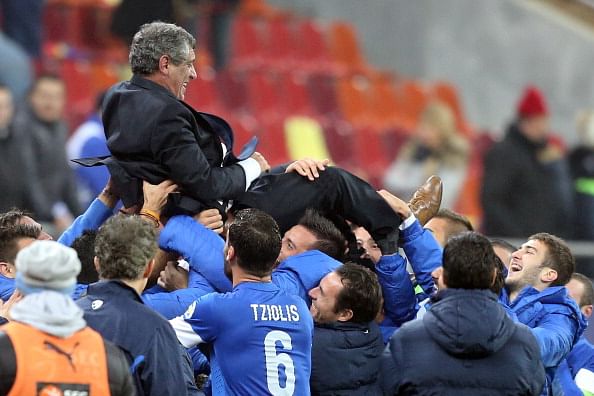 The Portuguese was awarded the title of the Greek manager of the season 4 times – 2001-02, 2004-05, 2008-09 and in 2009-10 and is second only to Bosnia and Herzegovina's Dusan Bajevic, who won the award a record 5 times.
On the back of taking the Greek outfit AEK Athens to great heights, Santos was also honoured with the 'Super League Greece Manager of the Decade' for the years 2000-10, on 4th of February 2012, making him only the 51st manager to achieve the feat.