It seems as though Zinedine Zidane was born to be a Real Madrid legend. First, as a player, his volley goal against Bayer Leverkusen stamped his status as a legendary figure in the history books of Real Madrid.For France, he was their best player. His glorious international career was crowned with a Euro and a World Cup. He almost won a second in 2006, in a tournament where he rolled back the years to surge an aging France team to the final, but temper got in his way and ended his career in a shame.Now, he is back again. And this time as a manager in the top level. After losing the balance in the dressing room, Rafael Benitez was sacked and the French legend was appointed as the new manager. And things have been great so far.The players seem happier, with Cristiano even suggesting that they have "more empathy" with Zidane than they did with Benitez. With two wins from the first two games, he is off to a rocking start. And here we are trying to unearth 8 relatively unknown facts about him.
#1 Zidanes two goals against South American teams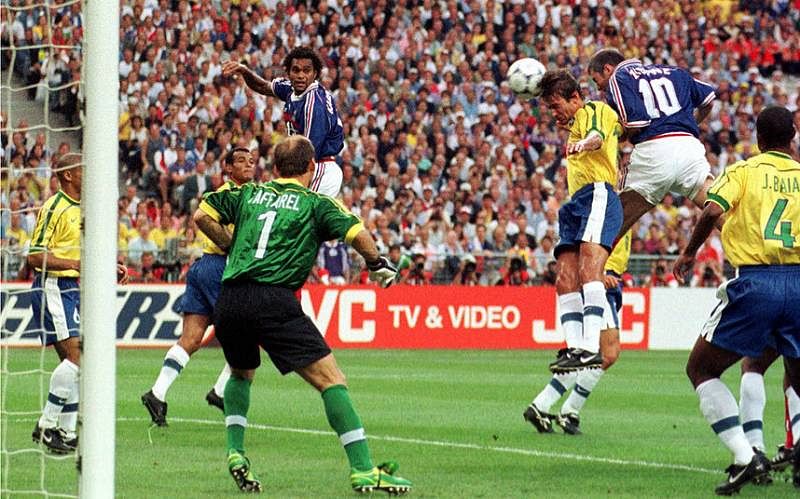 We all remember Zidane for his headbutt in the 2006 World Cup final. Before that, he was remembered for his astounding performance against Brazil in the final of the 1998 World Cup.
In that game, he scored two goals to lead Les Blues to a rampant 3-0 win against Brazil. Many know this. However, what many don't know is that the two goals he scored were—and still remains—the only two goals that he ever scored against South American nations on an international level.
It's quite a strange fact given that his career spanned for over a decade and had quite a few encounters against Latin teams. However, those two goals were perhaps the most important ones he ever scored.
#2 The cleaning punishment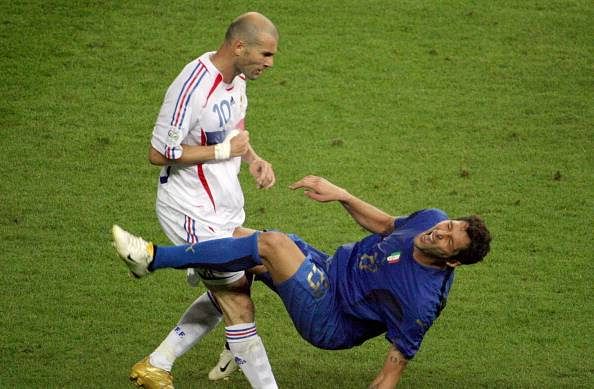 Zidane might look like one of the calmest persons on the planet, but that is far from the truth. He was notorious for his fiery temper—something that, according to some, cost him another World Cup winners medal.
As an Algerian immigrant growing up in France, he was constantly made the subject of racial slurs and mockery about his ghetto origins. And he rarely turned a deaf ear to them.
When he first joined Cannes, he spent most of his initial weeks on cleaning duty as a punishment for punching a player who mocked his surroundings at home. Given Zidane's trademark of making clean passes, we can safely assume that he had these punishments to thank for!
#3 First ever French player to receive a red card in World Cup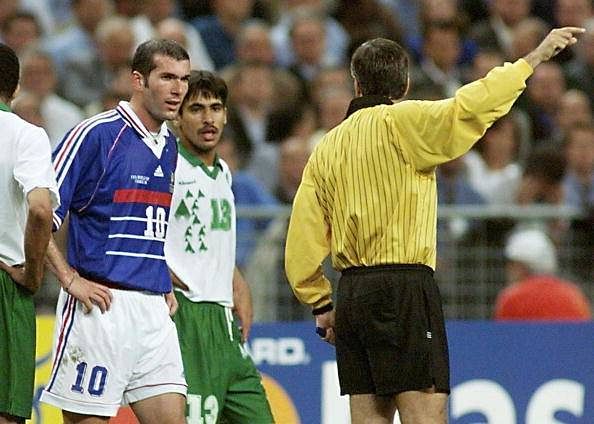 Continuing the aforementioned point about his reckless behavior, Zidane has another record under his name—something that he would not have liked to have.
As he was playing in his second ever World Cup game against Saudi Arabia in 1998, the French-Algerian displayed another one of his fits as he stamped on Saudi player Fuad Anwar. It didn't go unnoticed as the referee produced a straight red card for Zidane's defiant act, making him the first ever French player to be sent off after receiving a red card in a World Cup game.
In the end, he made up for it as his two goals in the final of that tournament gave France her first ever World Cup trophy.
#4 First Car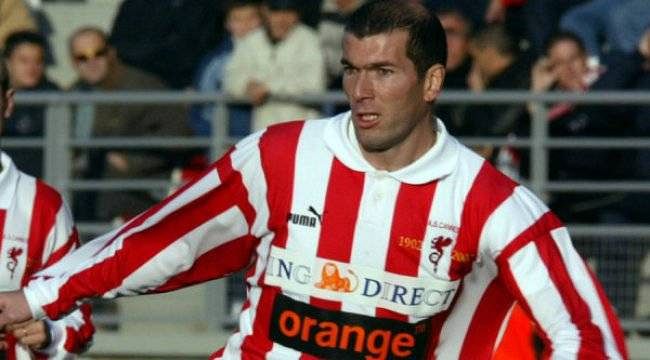 Zinedine Zidane made his debut for Cannes at a mere age of 16. The club's president was so fond of his crown jewel that he promised him a car as a gift when he scored his first goal at the club. And he had to wait two years to get his hand on a brand new car.
On 10th of February 1991, he scored his first ever competitive goal against Nantes in a match which was narrowly won by Cannes by 2 goals to 1.
It was the first of many goals he went on to score in his professional career. He might not have that many goals as one would expect from an attacking midfielder. However, there is a claim that he hated being inside the opponent's box and just loved to feed the strikers instead.
#5 Fitness level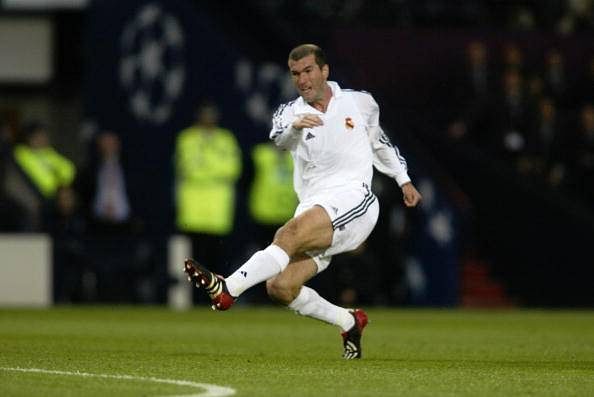 One of the constant things with Zidane, apart from making fine passes, was his fitness. Rarely did he ever get injured and the stats just confirm that fact.
After establishing his name in the first-team of Cannes, the Real Madrid legend never had a season where he played less than 25 league games—and this is over the course of 16 years.
While there are some players who spend more time on the treatment table than on the pitch, Zidane knew the importance of physical fitness and his stats—and press conference interviews about how necessary it is for his players to be in optimum physical shape—just shows that.
#6 The oldest player to win the Golden Ball at World Cup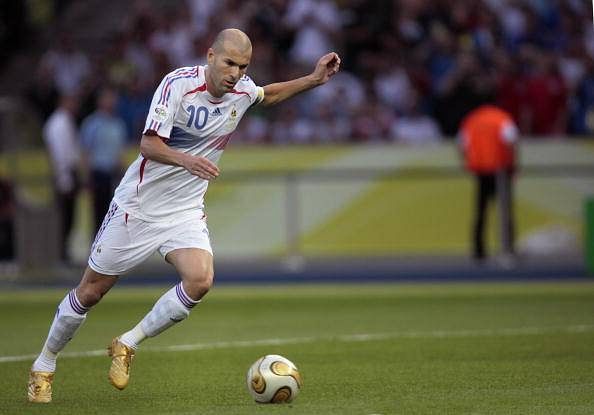 His exceptional fitness level meant that he was highly influential in almost all the games he played, even at the end of his career.
When the World Cup 2006 began, he was 33 years old and it was his last tournament as a player. Ronaldinho was at the peak of his powers and many thought that the Brazilian would win the Golden Ball.
However, by the time the tournament ended, he was 34 and was the winner of the Golden Ball award for the best player of the World Cup—becoming the oldest player, 34 years and 16 days, to ever win it.
This award is a testament to how important it is to keep the body in the best possible condition—something he seeks to do as a Real Madrid manager.
#7 First major record as a manager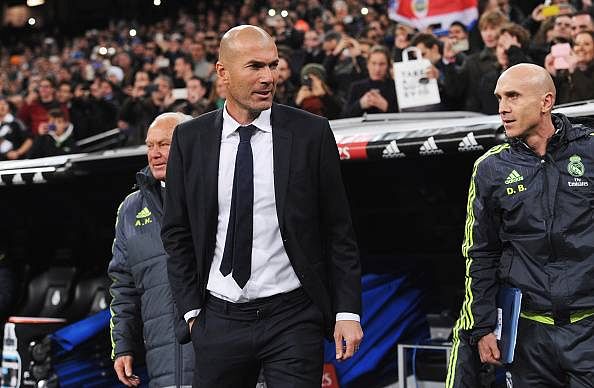 It has not been even a month that Zidane was appointed the manager of Real Madrid and he has already broken a record that stood intact since 1928. His appointment has spread a breath of fresh air within the club and Real Madrid's performance further proof that.
In the first two games as manager, his side has scored 10 goals and conceded only once. That last time a Real Madrid manager's team scored 10 goals in the first two games was back in 1928—almost a century ago.
If Zidane's team keeps performing the way they have been, then they are going to break a lot more records than just this one.
#8 Zidane\'s penalty for the red card in his final game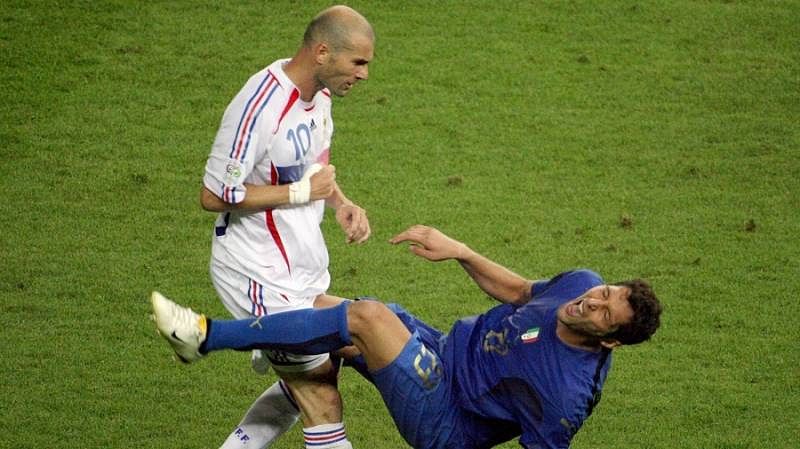 What happens when you get a red card in the final game of your career given that you can't serve the suspension since you're not a player anymore and hence won't play anyway? You do community service.
After 'Zizou' got a red card for headbutting Marco Materazzi, he had to do community service since his retirement rendered the can obsolete. While the details of the community service weren't disclosed, it was reported that he would serve it within FIFA's Humanitarian activities. That means he could have swept the roads or cleaned the toilets, who knows?
But what we do know is that if you get a red in the final game of youts career for violent conduct, you sure as hell won't get away with it by paying a fine only.