The Class of '92 arguably produced many talented footballersManchester United are one of the most recognisable sports brands in the world today. There are numerous factors that have played a role in that, but it was undoubtedly built on the regular churning out of championship winning teams at Old Trafford.These teams have one thing in common: all of them banked on talent from United's famed academy setup. Never turning their backs on the academy, youth development has become a cherished tradition at the club.Louis van Gaal has only spent around a year managing the club but has already promoted a number of youth team players to the first team. Before him, during the silverware-filled 26 years of Sir Alex Ferguson, United-bred talent, known as 'Fergie's Fledglings', epitomised the team.Even before Ferguson took the club to the cusp of global supremacy, Sir Matt Busby was almost single-handedly responsible for turning the fortunes of the club around after the Second World War.He did this using the academy products who came to be known as the 'Busby Babes'. However, the tradition predates even Busby. Manchester United teams have fielded at least one youth-team player in every match-day squad for the past 80 years. It is an unbroken tradition that stretches back to 1935, one that survived all kinds of situations and many different managers and chairmen.Although the tradition continues, recent developments in and around England and Europe seem to show that United are actually losing out in the youth development arena. United have failed to hold on to talents such as Paul Pogba, Gerard Pique and Giuseppe Rossi.After the highs of the 90s and the early 2000s, few notable names have come out of the academy in recent years in what has been a worrying decline. Meanwhile, their neighbours Manchester City have been gradually building up a world-class academy setup that now has in its rolls, ironically, the sons of some former United stars. That said, no sane football fan can deny the sheer amount of talent that United's youth system has produced over the years.It has given the footballing world 2 Ballon D'Or winners, 2 World Champions and 9 members of the English football Hall of Fame. That is quite a record to be proud of.As part of Sportskeeda's Best Academy Products series here is a list of the 10 best players to have been schooled at the Manchester United academy.
#10 Paul Pogba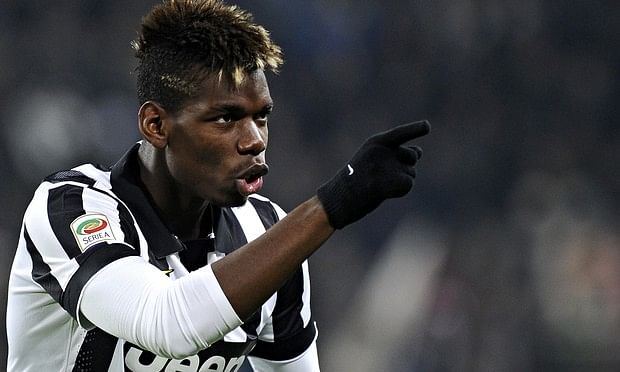 This is one player that Sir Alex Ferguson will thoroughly regret letting go.
Paul Pogba was touted as one of the stars of the future when he signed for Manchester United as a 16-year-old from Le Havre in 2009. In his third year at the club, the Frenchman was promoted to the first team and he was expected to make a splash.
However, a combination of problems stalled his progress, most prominent of which was allegedly a breakdown in his relationship with Ferguson. He wanted a better contract than what he was offered, but Ferguson refused to budge. The gaffer didn't trust Pogba's agent Mino Raiola and it meant that Pogba was on his way out.
After arriving in Juventus in 2012, Pogba developed into one of the world's best midfielders. He helped the Bianconeri to three domestic titles and a Champions League runners-up place.
At the international level, he captained France to the U-20 World Cup, winning the Golden Ball for himself. In 2014, he was named the World Cup's Best Young Player.
#9 Johnny Giles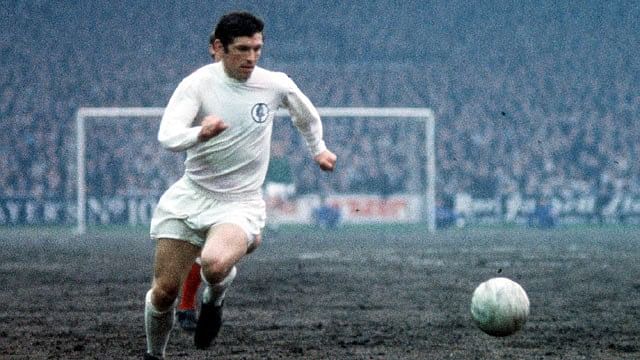 Johnny Giles was an Irishman from Dublin who found his way to Manchester United in 1956 as a 16-year-old. It was a time when Matt Busby was developing his fantastic 'Busby Babes' side featuring the likes of Duncan Edwards, Bobby Charlton, Dennis Viollet and Roger Byrne.
Giles probably wasn't expecting it at all when his promotion to the first team was fast-tracked following the tragic Munich plane crash in 1958. He went on to make 93 appearances for United before his relationship with Matt Busby failed, after which he was sold to Leeds United.
It was at Leeds where Giles became a footballing legend. He formed a brilliant partnership with Billy Bremner in midfield as the Don Revie-led Leeds team went on to multiple domestic and continental honours in a highly successful period.
He was a hard-tackling physical player who also had a creative side to his game. Giles also played for his country for 20 years, 9 of them as player-manager. His stature in the game was recognised when named as the Greatest Irish Player of the last 50 Years in 2004.
#8 David Beckham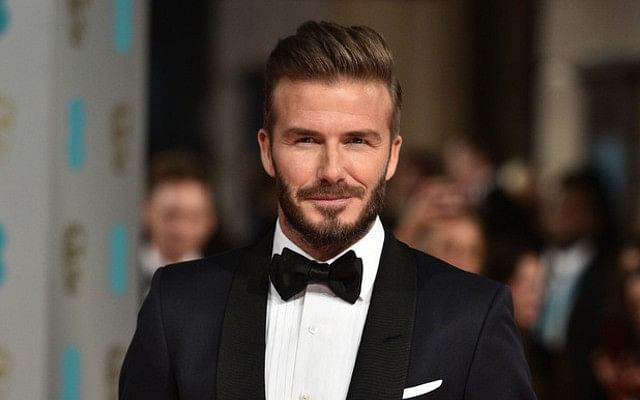 There is little that needs to be said about this man. David Beckham is probably the most recognisable face in world football. It is recognition that has come after starring both on and off the pitch.
Despite leaving his humble beginnings far behind on his road to global fame, Beckham will attest without any hesitation that his road began at Manchester United's academy.
Beckham played for Tottenham Hotspur's youth teams before signing for United in 1991 as a 16-year-old. His rise to the first team ranks was alongside the rest of the famed Class of '92.
Beckham won the FA Youth Cup in 1992 before making his debut in the senior team the next season. From then on, he rose and rose, replacing Andrei Kanchelskis on the right wing and taking his first few steps on the road to fame.
His set-piece abilities soon became noted, especially in the remarkable treble win in 1999. In 2000, he was named England captain and he held the armband for six years. He left United in rather acrimonious circumstances in 2003, but his fame only increased following his moves to Real Madrid and LA Galaxy.
#7 Nobby Stiles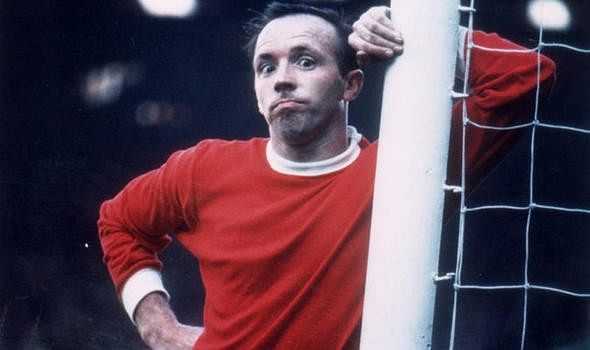 Nobby Stiles was not your ordinary footballer. At least, he didn't look like one. He was balding at a very young age and even more prominently, his front teeth were missing. He was short and was also short-sighted. But, believe it or not, the Manchester-born Stiles is as of today one of only three Englishmen to win both the European Cup and the World Cup.
Stiles joined Manchester United in 1957. Fortunately for him, Matt Busby had decided to give him a chance. Apparently he saw something special in him.
It was a chance that Stiles took with both hands. His greatest trait was his fearlessness, which he used to great effect as a destroyer in midfield, a forerunner of the modern defensive midfield position.
In the 1966 World Cup semi-final against Portugal, Stiles marked star striker Eusebio out of the game. He was ever-present in the final too, as England went on to win the World Cup for the first and only time.
Stiles spent 11 years at Manchester United, making 395 appearances and winning the League, the FA Cup and the European Cup.
#6 Bill Foulkes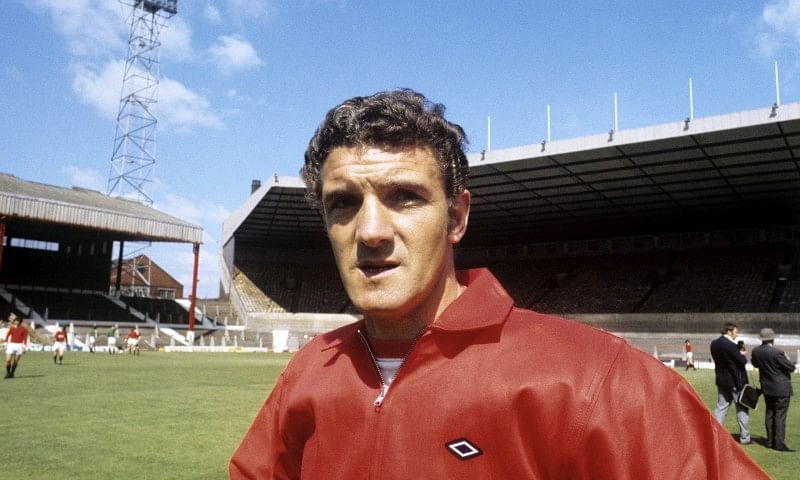 Bill Foulkes was known as 'the Rock of Old Trafford' and for good reason. He marshalled the Manchester United defence during one of the most emotional periods in the club's history.
He survived the Munich crash and managed to rescue others. In the reconstruction period that followed, he was named as captain to replace the late Roger Byrne and he was instrumental in leading Matt Busby's ailing side back to the top of the game.
After starting out in the United academy as an 18-year-old in 1950, Foulkes was promoted to the senior squad a year later. He went on to play for 19 years at the club, racking up 688 appearances.
His haul of four league titles was not repeated by a United player for the next 32 years. Success wasn't limited to the league though as Foulkes also won the FA Cup and memorably, the 1968 European Cup. However, despite his club form, he was only capped once by England in 1955, missing out on the 1966 World Cup win.
#5 Duncan Edwards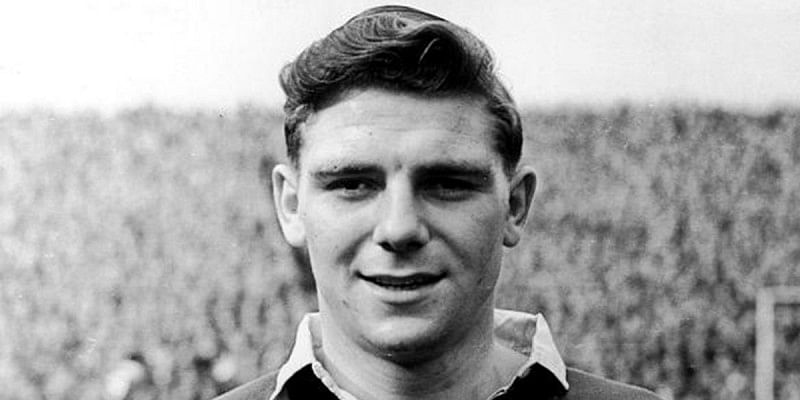 One of the greatest 'what if' questions in Manchester United history will be: What if the Munich tragedy never happened? Nobody knows, of course. But many followers of the game pre-1958 seem to agree on one point – United's rising star Duncan Edwards would have become the best in the world.
Edwards was only 21 when he died from the injuries he sustained in the crash. He was only 5'11'' but had an intimidating figure. He was fast, tough, two-footed, versatile and in the words of Bobby Charlton, had a 'fantastic football brain'.
Those were qualities which made him stand out while still in his teens. It may seem remarkable that he won 18 England caps before his death but for many who saw him play, it was only to be expected.
In fact, former England coach Terry Venables believed that Edwards would have gone on to lift the World Cup as captain instead of Bobby Moore. And then there was Charlton himself who said that Edwards's death was 'the single biggest tragedy that has happened to England and Manchester United.' He remains one of the storied legends of the Stretford End.
#4 Paul Scholes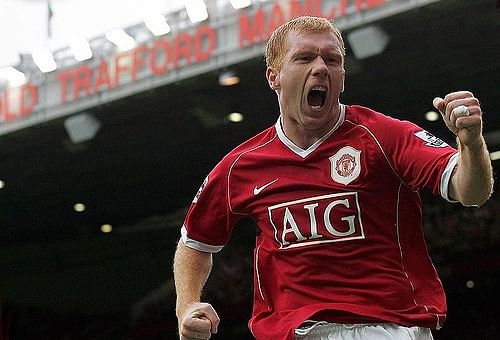 Accurate vision, tactical intelligence, tireless running and lethal long-range shooting – Paul Scholes had it all packed in him. He was the complete midfield package.
Another one of 'Fergie's Fledglings', Scholes was born in Salford, Manchester. The local boy came to Manchester United at the age of 14 and quickly made a name for himself.
After becoming a professional four years later, Scholes debuted for Ferguson's side in 1994–95. Since then, the diminutive midfielder went on to become a world-class player, appreciated by peers and former legends alike.
'The Ginger Prince' was unquestionably loyal to the club, playing for them all through his career and even returning from retirement in 2012 to help them through a crisis. When he bade his final farewell from the game, Scholes had become the most successful English footballer in history.
The shy and soft-spoken Scholes represents a different breed of footballers, staying away from the spotlight that fame brings. He remains a role model to aspiring young midfielders.
#3 George Best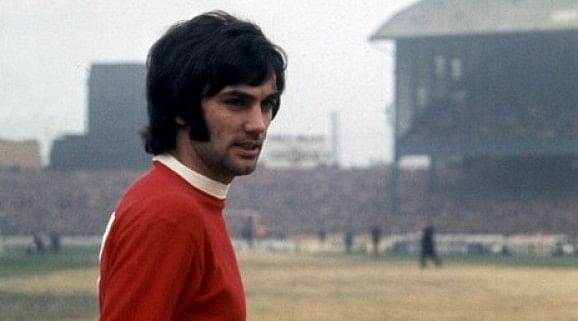 George Best was all of 15 years old when Bob Bishop discovered him in Belfast. Bishop was a scout at Manchester United and legend has it that heimmediately sent a telegram to United coach Matt Busby saying, I think Ive found you a genius.Bishop himself might have been surprised by what transpired next.
Best spent 13 years at Manchester United and by the time of his surprise exit at the age of 27, he was one of the most flamboyant entertainers of the game. He was a magician when he had the ball at his feet, dribbling his way to United folklore.
Best formed a holy trinity at Unitedalongside Bobby Charlton and Denis Law, that led the team to the European Cup win in 1968. Following the triumph, a 22-year-old Best was awarded the Ballon dOr.
For all his achievements on the pitch, Best suffered off it, having a troubled personal life and alcoholism issues. The drinking would eventually cost him his life, but Best had already achieved immortality among the United faithful.
#2 Ryan Giggs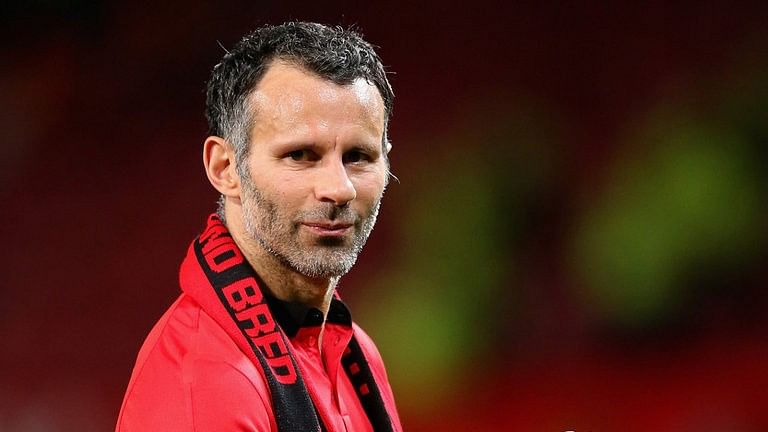 For a Manchester United legend, it is ironic that Ryan Giggs started out at Manchester City. The Welshman played for the City youth team for two years before being prised away by Sir Alex Ferguson.
Ferguson personally met him at his house and offered him a schoolboy contract when he was only 14. On his 17th birthday, Giggs became a professional and has not looked back ever since. He has gone on to become football's most decorated player, having won trophies aplenty in a glittering 23-year career.
Giggs was the first true superstar of the Premier League era before David Beckham came into the picture. He started on the left wing while still in his teens and emerged as one of the game's biggest talents.
He was key to United's historic treble-winning campaign of 1999 while maintaining a crucial role in all of the different teams that Ferguson built at United. He played for United until his retirement at the age of 41. Currently assistant to Louis Van Gaal, it seems Giggs's love story with United will not end anytime soon.
#1 Bobby Charlton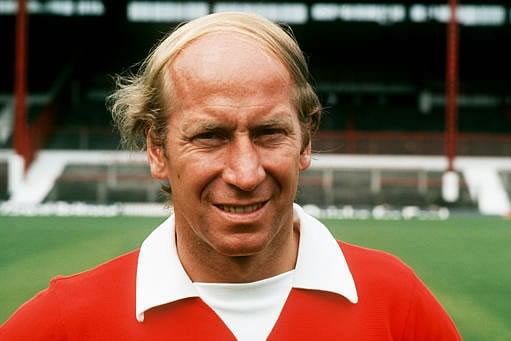 One of the greatest of Englishmen to ever kick a ball, Bobby Charlton learnt the finer aspects of his trade at Manchester United. He joined the club as a 15-year-old after being spotted by United scout Joe Armstrong.
Within two years, the prodigious youngster from Ashington had made his debut with Matt Busby's senior team. Charlton enjoyed a record-setting time at United, winning domestic and continental silverware while also being named as Footballer of the Year in both England and Europe.
At the international level, he was a key member of the World Cup-winning English team of 1966.
Charlton survived the Munich plane crash and was instrumental in helping rejuvenate United in the following years. Playing as an attacking midfielder or a forward, he led the entertaining United sides of the 1960s and came to be recognised as a symbol of the club.
Later, he went on to become player-manager at Preston North End before returning to Old Trafford to become a club director.