Football development is not just about hiring the best coaches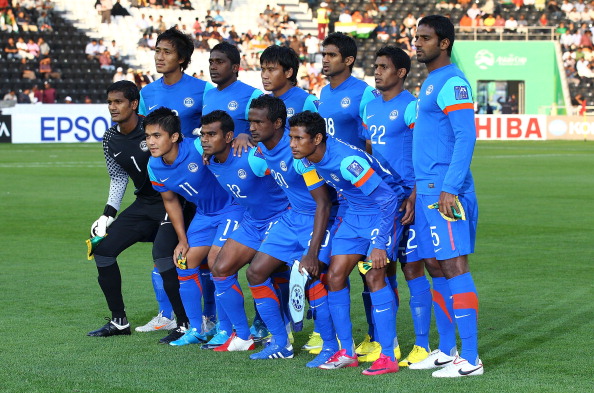 Last week, I wrote about the poor infrastructure in Indian football. Three days later, Pailan Arrows coach, Arthur Papas corroborated the facts after his team was forced to play on unplayable grounds in Federation Cup.
Papas, like Bob Houghton and other foreign coaches in the past, got so frustrated with the infrastructure at Keenan Stadium in Jamshedpur that he threatened to pull his team out from the knock-out tournament.
Papas insisted on not fielding his team against Mumbai FC as the Australian felt his players would get injured on the uneven turf. But his team had to play after he was 'instructed' by AIFF officials from Delhi. Arrows fought back to hold Mumbai FC 2-2.
But by then, Papas' comments about the ground conditions had already put the AIFF in a spot of bother.
Besides Papas, Lajong FC coach Desmond Bulpin felt playing there 'was a waste of time'. Dempo, Lajong and Arrows pushed for the matches to be called off.
Mumbai FC agreed too but the match commissioners didn't budge. Papas slammed the people at helm for risking his boys (Arrows defender Prathamesh Maulingkar who lost a tooth).
Did anyone check the ground conditions and infrastructure before allotting the event to the cities? I'm sure, the allotment happened on an ad-hoc basis without cross-checking the 'fitness' of the venues.
Why then should we even think of hosting the FIFA U-17 World Cup when the Federation can't provide decent infrastructures?
I'm realistic. Hence, I always tell my readers not to get overjoyed with Nehru Cup triumph. I also want Indian football to grow and improve. But sadly, the Federation don't even care to give the players and teams a lush green field and excellent dressing rooms.
I've heard a lot about this word — football development. But in stricter sense, do the AIFF people understand what does it mean?
Development is not all about bringing best of the coaches or conducting AFC 'A', 'B' and 'C' License trainings for the Indian coaches. There is a need for a full-fledged ground with modern facilities which, however, the Indian authorities have always ignored.
I've witnessed some of the inter-school tournaments in Calcutta, Meerut, Ghaziabad, Noida, Haryana and Delhi. The sight of the young kids running on the bald and dusty pitches will make you think twice before sending your child to a football ground.
That's the fact. A game can only prosper if it is hosted in an organised way.
AIFF is now trying to hush up the Papas incident. But by now, the young readers who've just tuned in to Indian  football will be aware of Federation's organisational skills and their attitude towards football development.
If you get a chance, speak to some any footballer. I'm sure you'll get your answer.