Here, we will look at ten of the most famous Manchester United fans worldwide. There is no doubt that among all English clubs, United have the most number of followers around the globe. With 20 league titles, the most by any in England, United have established themselves as the most dominant force in English football. Over the years, we have seen many celebrities come out and publicly announce their support to the club, and here are the most famous ones among the lot.
#10 MS Dhoni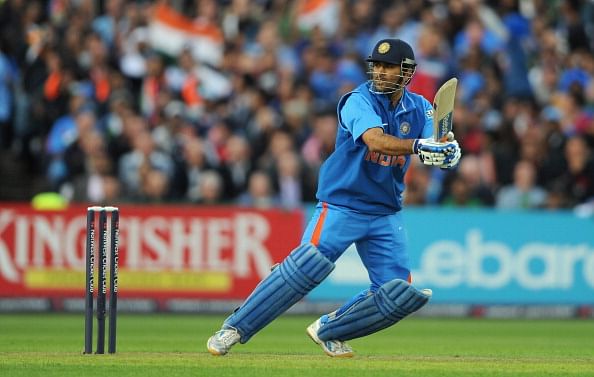 The Indian Captain who is also a very keen football follower is a Red devil. He has stated that many times and was recently named the ambassador of the Barclays English premier league in India. It's a well known fact that he was initially a goal keeper before switching to cricket.
#9 Rey Mysterio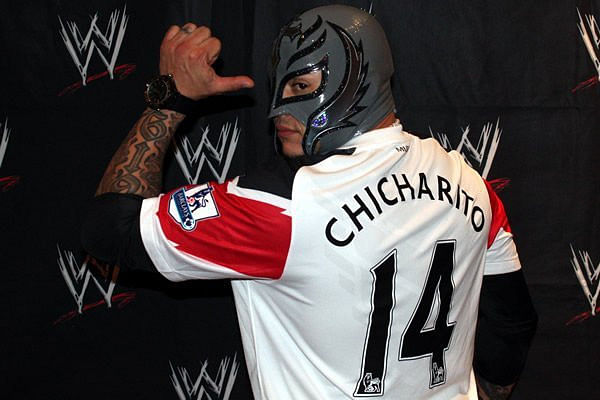 Mysterio's United connection has a lot to do with his Mexican compatriot Javier Hernandez. Rey says that alongide him, his sons are huge fans of the star striker and once he visited the Old Trafford dressing room and had Chicharito's shirt.
#8 Harry Styles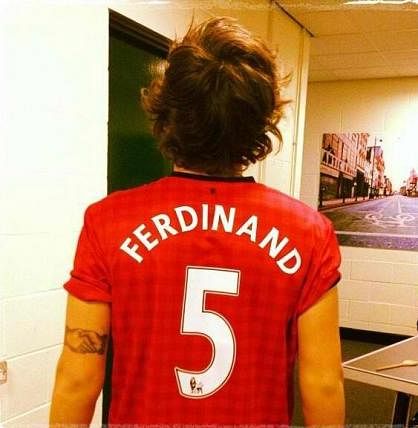 Harry like his one direction bandmates Louis Tomlinson and Zayn Malik, is a Manchester United fan. He revealed his affinity towards Rio Ferdinand by wearing an United jersey with Ferdinand's name on the back of it, and they both have been known for exchanging pleasantries on Twitter.
#7 Rory McIlroy
The former world number 1 and two time major champion in Golf, Rory is a huge fan of United legends Beckham, Keane, Heinze and Evra. When asked to describe United's success, he said, "United have had a great knack of producing good football when they need to. It's something that great players and great teams seem to do. That's what makes the difference between good players and great players."
#6 Eamonn Holmes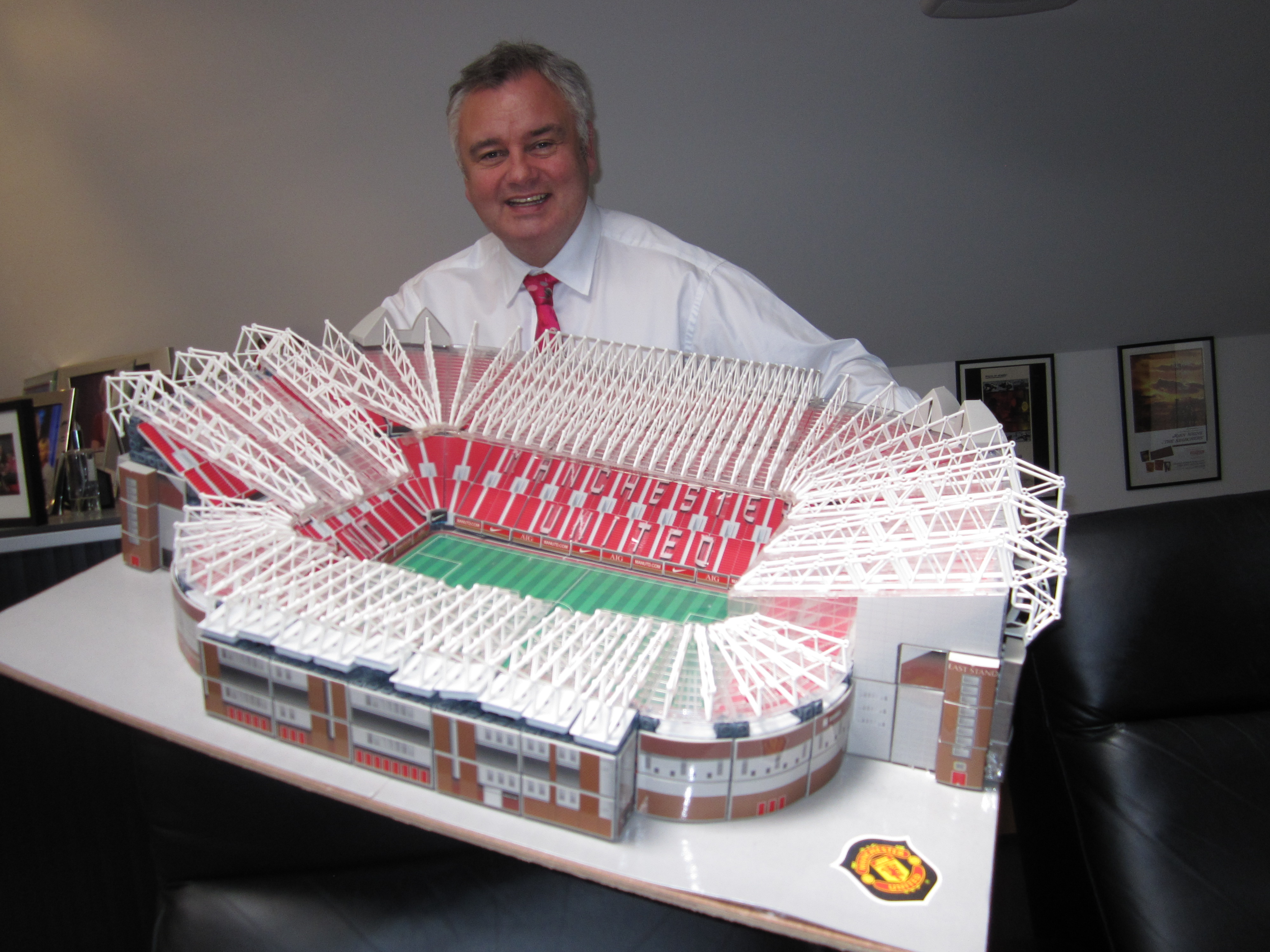 The Northern Irish journalist is best known for presenting Sky news and is a lifelong United fan. He opened the eulogies at the funeral of club legend George Best in 2005 and also introduced Ole Gunner Solskjaer at his testimonial against Espanyol.
#5 Mick Hucknall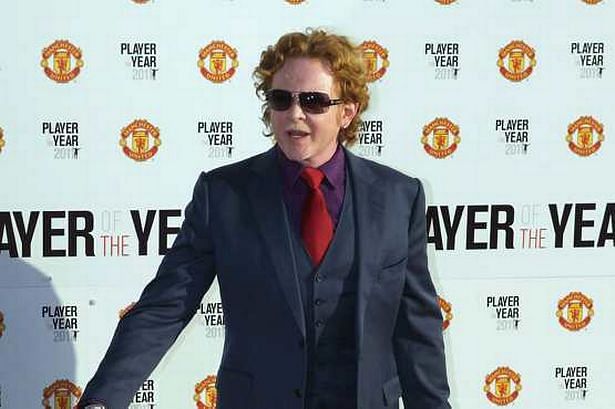 Mick was the lead singer of the famous British band 'Simply Red'. He is good friends with former United manager Sir Alex Ferguson and also revealed that he gets along well with former star Eric Cantona. He has been supporting the club since he was eight years old being a George Best fan.
#4 Megan Fox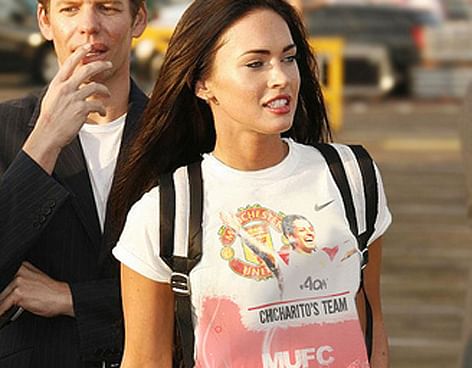 The Transformers star is a massive Chicharito fan. There is a huge Mexican contingent in Los Angeles, and that explains Chicharito's rise in popularity in that region. She was once seen wearing a T-shirt with Javier Hernandez celebrating a goal for Manchester United.
#3 Ian McShane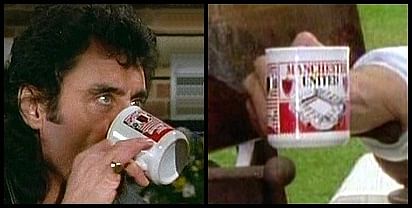 The famous English actor had a huge connection with the club. His father, Harry Mcshane played for Manchester United and scored 8 goals in 56 appearances. In some of his movies, people might have noticed Ian using a United coffee mug through which he reminded us about his allegiance.
#2 Justin Timberlake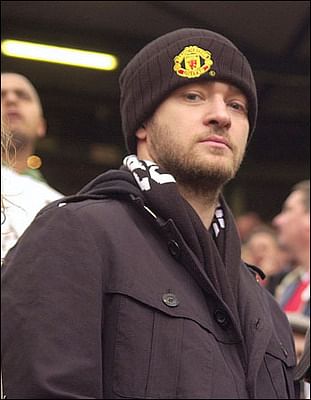 One of the most successful commercial singers of the last decade, Timberlake once revealed that he is friends with former Manchester United player Alan Smith. This is what he had to say a few years ago, "I'm red! My bodyguard Eric and I are Manchester United fans. I'm mates with Smithy so he's my favourite player but Ronaldo doesn't suck either, he's awesome. I really like Rooney too."
#1 Usain Bolt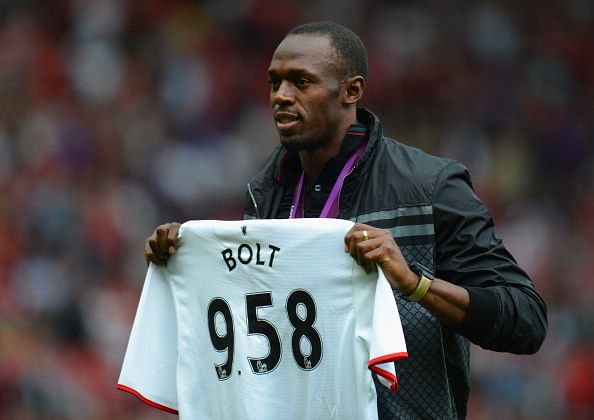 The world's most marketable athlete and one of the all time great sprinters, Usain Bolt tops the list! He is the reigning Olympic champion in 100 metres, 200 metres and 4*100 metres relay and he has always spoken about his love for the club and is a huge Van Nistelrooy fan. He was also United's special guest for the 2011 Champions league final in London, and once stated that he would like to play for them after his retirement.