Unlike the past years, medical ahead of a player's transfer to a club is somewhat of a big deal now with several of their deals breaking over failed medicals. Most recently, Queens Park Rangers's Loic Remy transfer move to Liverpool was called off after the Reds pulled off a potential £8.5m Remy move from after the striker failed to clear the medical. But what exactly happens in a medical?The first part sees the club doctor inspect the player's and his family's medical history, which is followed by a thorough physical examination the player's muscles, joints, vision, hearing, blood pressure, body fat and dental health among other criteria. If a player happens to fail any of these tests, he will be referred to a consultant who will work as the advisor for the club, whether or not to buy the player. The whole process takes a total of three days usually. This was the fourth time that Remy, who is said to be suffering from a possible heart defect, had failed a medical.In this slideshow, we talk about ten other players whose move to a club broke own upon a failed medical:
#10 Victor Valdes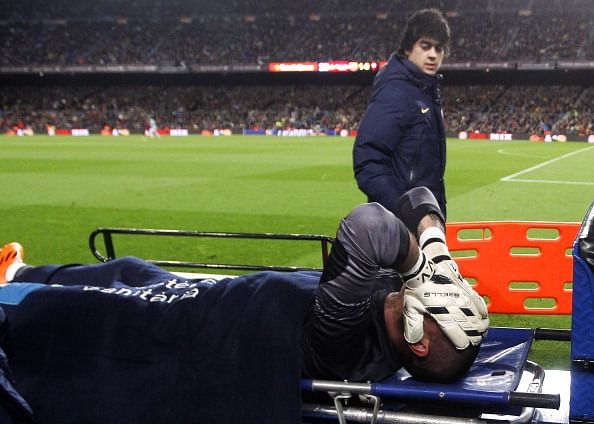 Former Barcelona keeper Victor Valdes who became a free-agent this summer after his contract with the Catalan club came to an end, was subject to a move to Ligue 1 side AS Moanco, but the move was eventually ruled out by Monaco after he failed his medical with the club despite signing a pre-contract with the club.
Valdes had earlier suffered an injury to his cruciate ligament during a match against Celta Vigo in March, that ruled him out for the rest of the season, ending his career at Barcelona, and also costing him his place in the Spanish national squad for the 2014 FIFA World Cup.
#9 Gabriel Milito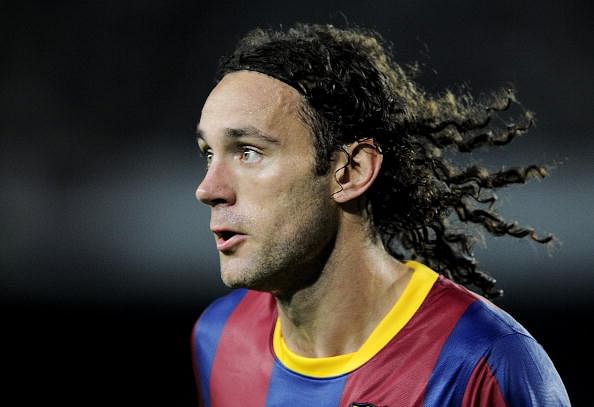 Gabriel Milito, who played for Barcelona for four seasons, was due to be transferred to arch-rivals Real Madrid in 2003 while playing for CA Independiente Avellaneda.
However, the deal didn't see its end after medical results revealed his long-term knee-injury upon club doctor Alfonso del Corro's advice which he had suffered two years ago. Corro warned the club that Milito was susceptible to being seriously injured in the future again.
Four years later, he was at Barcelona, but failed to make his spot in the first-team permanent for an anterior cruciate ligament in his right knee which kept him out of action for two long seasons.
#8 John Carew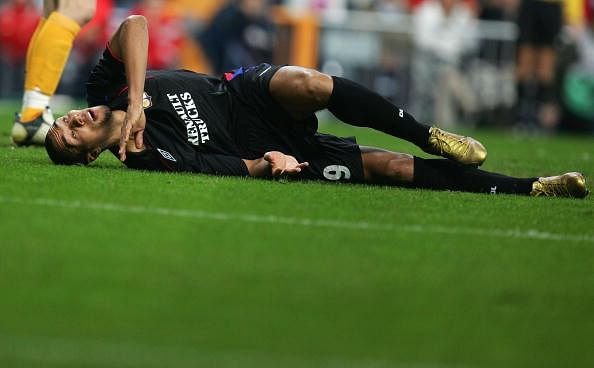 Former Norway international John Carew has failed two medicals throughout his career, once with Fulham in 2002, and more recently with Inter Milan in 2013. Carew was close to completing his move to the English club for a fee of £7.5m, but the move fell through after the club were trying to re-negotiate their offer following his failed medical.
Carew was on trial with Inter in 2013, but was later denied of a contract over fitness issues. "His present physical condition however would require him to undergo a rather lengthy period of specific individual fitness work which is not compatible with the needs of the club," the club later announced.
#7 George Boyd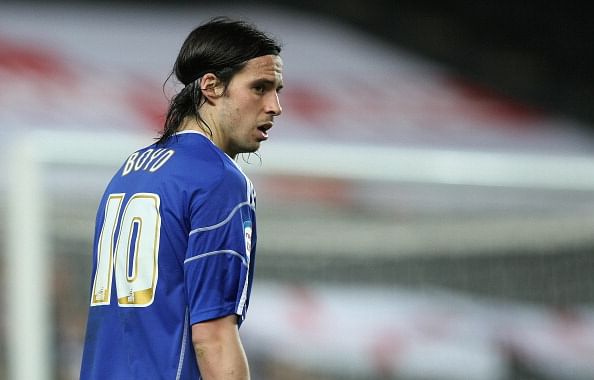 Upon returning from a season-long loan at Nottingham Forest, George Boyd who was then contracted to Peterborough was put into the transfer list after rejecting a contract offered by manager Darren Ferguson.
Eventually, offers started coming in for the attacker, with Nottingham Forest being one of the clubs. However, their offer was rejected as it was said to be too low. Later, they did agree to pay the £500,000 Peterborough were demanding for him, but the deal fell through after he failed his medical for an inconclusive vision test.
Peterborough's chairman Darragh MacAnthon was heavily disappointed with the incident, and said, "I'm devastated for George. I got a phone call off him in bits. George agreed terms with Forest and went there for a medical. He said that he passed the medical then they made him do an eye test. He's played 300 games and scored from the halfway line the other month, but Forest say he has an eyesight problem."
"The whole thing stinks. Alex McLeish wanted to sign him. It's the most ridiculous thing that's happened to me. He will be back at Peterborough," he added.
#6 Demba Ba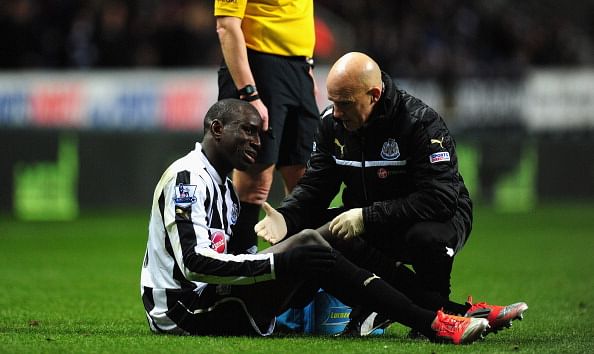 Besiktas striker Demba Ba has played for three Premier League clubs, viz., West Ham, Newcastle and Chelsea. But, Stoke could have been his fourth if not for a failed medical.
Then-Hoffenheim player Ba had previously failed a medical when was close to a move to Vfb Stuttgart. After the deal broker down, then-Stoke City manager Tony Pulis expressed his disappointment saying, "Obviously they found something which could cause problems later."
However, it didn't stop him from moving to England, Ba was sold to West Ham for an undisclosed fee which both the parties had agreed will be paid on the basis of Ba's appearance for the club.
#5 Leroy Fer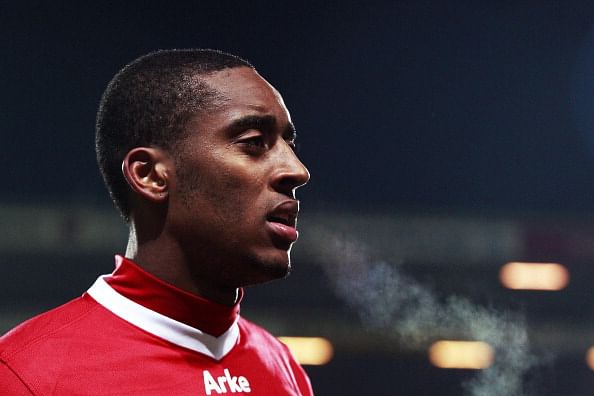 Norwich's Leroy Fer could have moved to Everton back in 2013 if not for a failed medical which revealed his long-term knee injury. The deal which was agreed for a fee of £8.6m, however, then-Twente player Fre's transfer was ultimately cancelled.
Apparently, Everton tried to re-negotiate their deal with Twente with a motive to make payments on the basis of his appearances as an Evertonian. Twente were reluctant with the offer as they wanted to use the money they were expecting to receive from the Dutch International to buy a replacement.
He would later go on to sign for Premier League side Norwich where he has drawn plaudits from football coaches and pundits alike.
#4 Emil Larsen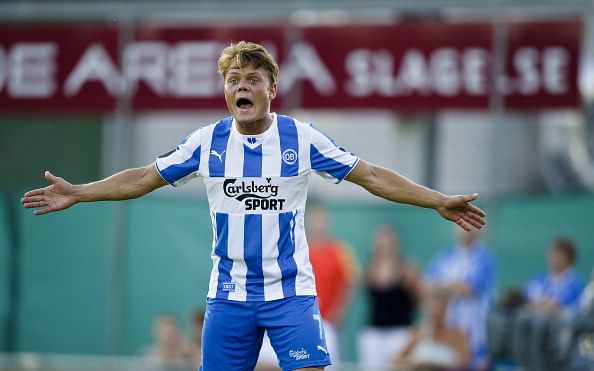 Odense Boldklub midfielder Emil Larsen was subject to a move to Danish football side Brøndby IF last summer, and had been badmouthing his current club while praising the club where he was supposed to move. However, he failed his medical at the club owning to a fragile knee, and was forced to return to the club which he had previously criticised, publicly stating that he didn't want to play for anymore.
He then went on to prove his mettle on the field, winning one Player of the month award, and even scoring a goal against Brøndby in an away fixture after which he celebrated by pointing towards his knee, and shushing the crowd.
#3 Aly Cissokho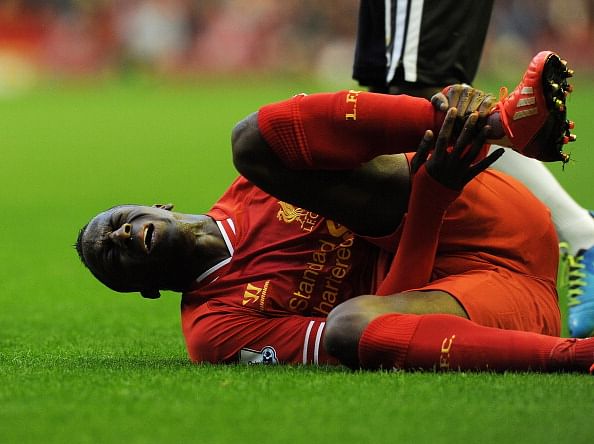 Valencia's Aly Cissokho, who was on a season-long loan at Liverpool last season had failed his medical with Serie A side AC Milan back in 2009 which eventually force the Italian club to pull off the €15 million deal.
Upon his medical at the club, Cissokho's problem with his teeth indicated that he could be having further muscular problems. However, he had successfully passed the test on his second attempt, but Milan were still not convinced with his fitness, and as a result tried to turn the deal into a loan move.
Porto, however, were not willing to re-negotiate, and as a result the deal was ultimately cancelled.
#2 John Hartson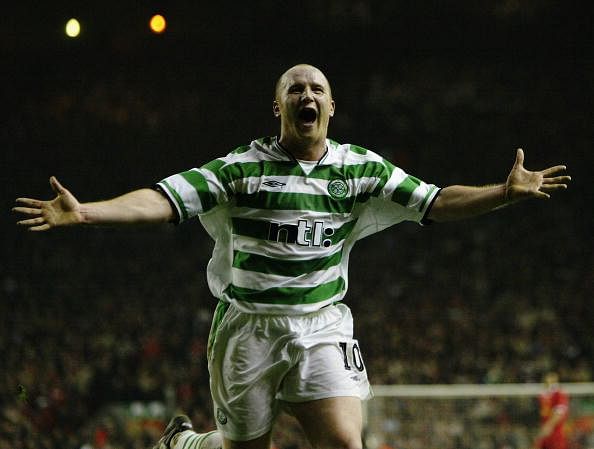 Not once, but three times; John Hartson had failed medicals with Glasgow Rangers, Tottenham and Charlton, all due to his poor match fitness level.
A former Arsenal player, Hartson than went onto join Ranger's arch rivals Celtic in 2001, and boy was he successful! He went to play over 150 matches for the Scottish club over five seasons, scoring over 100 goals in all competitions.
In July 2009, Hartson was diagnosed with testicular cancer which had spread to his brain and lungs, a year after he had announced his retirement from professional football following his long-term fitness and weight issues. However, he was successful in beating it following an emergency surgery.
#1 Ruud van Nistelrooy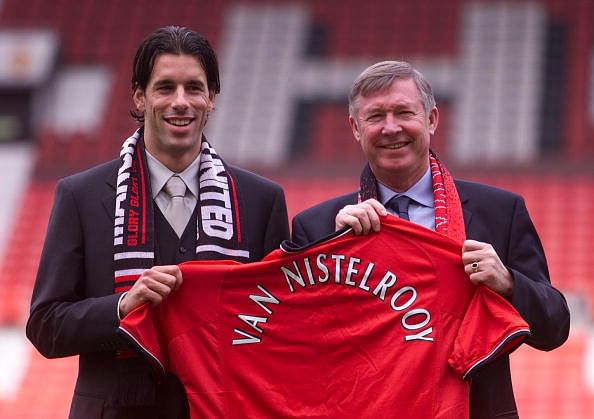 One of the most feared strikers in modern football, Ruud van Nistelrooy had failed a medical with Manchester United back in 2001, a year before he moved to Old Trafford.
The Dutch was said to have been recovering from a cruciate knee ligament injury he had suffered seven weeks prior to his medical to which then PSV club President Harry Van Raay said, "He has recovered very well, better than even our doctor expected but, even when he is recovering well and the knee is stable, he does not seem able to do what the doctors of Manchester United feel is necessary to fulfil their medical tests."
The deal broke off after the two clubs failed to come to an agreement to allow the doctors to perform extra fitness checks on Nistelrooy, as PSV feared it could have jeopardised his recovery.
However, a year later, he completed his move to the English club for a then British record fee of £19 million. And, the rest is just history!