Footballers - What lies beneath – Part 1
1.87K //
29 Mar 2013, 11:25 IST
The players we so love and adore have a very tough time keeping up with practice and match schedules. Playing football for a living may sound fun, but it comes with its constraints for sure. The average footballer ploughs in to the game right from an early age and stays on till he reached a little over 35, and may just continue, if the lure of managing a side or simply warming the punditry chair holds value. Also, if football wasn't enough, the plethora of distractions at their doorstep is indescribable. Leading a normal life is certainly out of question. In the meantime though, a lot of our favorite players find time to go the extra mile and indulge their fantasies outside of football. Here are 4 such players who lead double lives which will redefine their arbitrary image in your head.
Andrei Arshavin – Fashion Designer / Author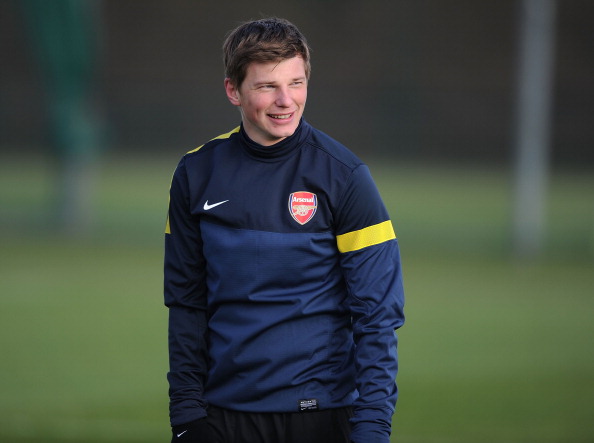 The diminutive second striker at the Arsenal is a diamond in the proverbial rough/Russia. He has three books under his belt, including one called  '555 Questions and Answers on Women, Money, Politics and Football'. The Russian forward also has a degree in Fashion Design. His experience in design doesn't just stop in the London midfield, but extends to his women's clothing range in Russia. A respected designer in the capital of his homeland, he reportedly took to design because of the favorable number of girls among the students.
Daniel Agger – Tattoo Artist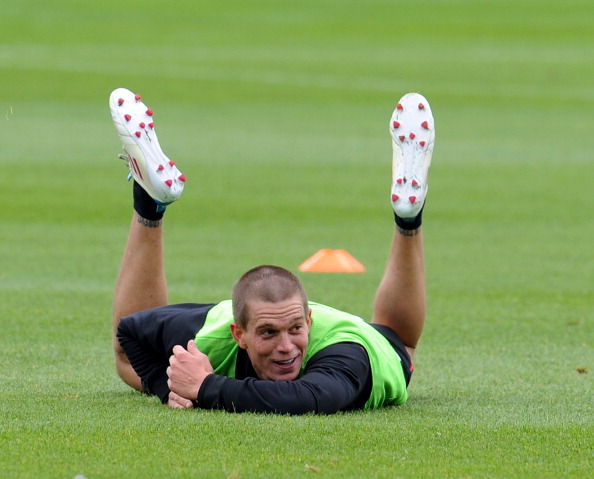 You know what spells faith in the modern world? A Tattoo and/or a Liverpool supporter. A surprise candidate in this bizarre list is the Liverpool center back, Daniel Agger. He is a qualified artist of the needle and he has enough ink on his body to automatically become one. He has a Viking on his right arm, a graveyard across his entire back, an intricate band across his left elbow and a YNWA across his fingers. The 'You'll never walk alone' came at a time when his future with the Anfield club was a little uncertain and he decided to simply write it down in ink to end the speculation. Also, he promised to spread the love when Liverpool were close to winning the league, and give everyone a special design. Not surprisingly, they didn't win.
Theo Walcott – Children's Author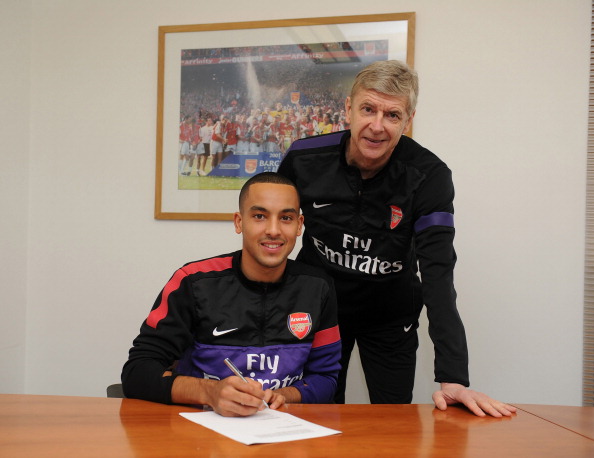 While he is not jet-heeling across the grass, the Arsenal winger-turned-striker is an author. The Englishman had an affinity to football from an early age, and chose to pen his thoughts even when he was just turning 10. A set of children's books penned back then, based loosely on his experiences, have been made available to the public. Random House, a premier publishing house, signed him up in 2009 for a four year deal to pen his autobiography. The player has four published books – "T.J. and the Hat-Trick", "T.J. and the Penalty", "T.J. and the Winning Goal" and "T.J. and the Cup Run". The TJ is Theo Walcott's childhood nickname, and should not be confused with 'TJ Harper', the fictional character who pushes another fictional character, 'Santiago Munez' in the absolutely fictional movie 'Goal! 2'.
Philip Mulryne – Priest
The former Manchester United and Northern Ireland midfielder took the divine nature of football to the next level. Philip Mulryne turned to religion after his playing days were over, and began training for the Roman Catholic Priesthood, in 2009, at the age of 31. Reportedly, he was invited to the priesthood by the Bishop of Down and Connor, a Roman Catholic diocese in Northern Ireland. Confirmed by his mother, Sally, he could be in for priesthood by 2016. The midfielder had 27 caps for Northern Ireland and he scored three goals.