Football's 1000 Club
1.95K //
05 Mar 2013, 15:40 IST
The montages had been finished and the fawning had begun. Ryan Giggs was set to make his 1000th appearance in senior football against Norwich on Saturday, until Sir Alex Ferguson fooled everyone and dropped him from the match-day squad.
However, the Manchester United manager did hint that Giggs would be involved against Real Madrid in the Champions League – a much more fitting game for the Welsh wizard to reach four figures in.
He will join an illustrious group of players who have reached the 1000 game mark, with the majority of these players being internationals and top flight players in their respective nations, rather than lower league journeymen.
Ryan Giggs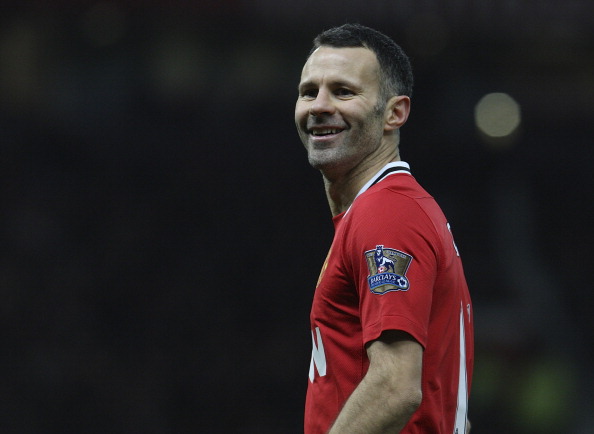 'Giggsy' made his debut for Manchester United against Everton back in March 1991. In a career at the club that has spanned 22 years, he has seen off competition in his left wing position from Chinese star Young, Lee Sharpe, Danny Wallace, Jesper Blomqvist, as well as the likes of Ashley Young and Nani in recent years.
He has adapted his game to play in the centre of midfield as time has taken its toll on his once blistering pace over the years.
He will have made 932 appearances for United, four for Great Britain at London 2012, and the rest for Wales should he appear against Real Madrid. In that time, he has won 12 Premier League titles, four FA Cups, four League Cups, two Champions Leagues and a plethora of individual accolades.
Graham Alexander
Alexander's career was most famous for two things. A fantastic record from the penalty spot and playing more than 1000 professional matches.
Appearance number one came in the 1990/91 season at the age of 20 with a solitary match for Scunthorpe United in the old Fourth Division. The next season, he played 42 times in all competitions. He is best known for his spell at Burnley, where he played in their first and only Premier League season, playing 33 times and scoring seven goals.
Peter Shilton
Shilton's career lasted 31 years from debut to final match, although by the end, the quest for 1000 games had made one of the best 'keepers of his generation look like a bit of a joke.
He made his debut just before the 1966 World Cup as a 16 year old for Leicester City, where he established himself as the number one. He was also the first choice man between the sticks at Stoke City, Southampton and Nottingham Forest during his career (it was at Forest that 'Shilts' won two European Cups under Brian Clough).
Towards the end, he was at a number of clubs but didn't play. He made the big 1000 while on a 10 game stint with Leyton Orient. He retired as England's all time record cap winner with 125 caps at the ripe old age of 47.
Pat Jennings
It's rare that a player has such a long career and is loved by both fans of Tottenham and Arsenal, but the Northern Ireland player achieved both in his time at both clubs (and a spell at Watford).
Pat also scored in the 1967 Charity Shield! He kicked the ball out of his hands and via a bounce, it beat the Manchester United goalie.
Tony Ford
The first in our list to achieve the milestone, and perhaps the only real journeyman out of the group. Ford didn't set out to be a journeyman with 11 years and 355 league games at Grimsby Town at the start of his career. At the age of 27, he moved to Stoke City and then West Brom before returning to The Mariners in 1991.
His mammoth career didn't end there. Ford went on loan to Bradford City and then joined Scunthorpe United, before stints with Rochdale United and Mansfield Town.
Javier Zanetti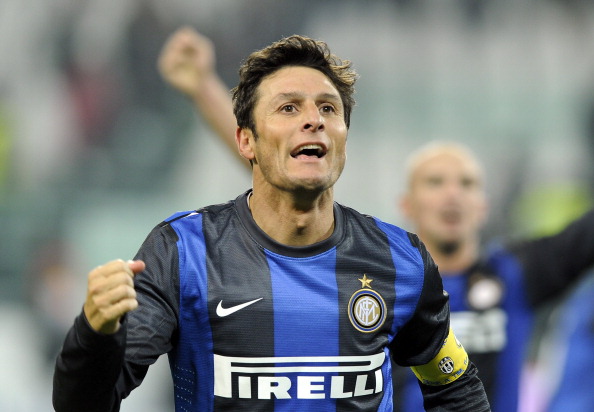 The Argentina midfielder has played 1079 matches to date, and doesn't look like stopping any time soon. In fact, at 39, he's even younger than Giggs. He was born in Buenos Aires and started his career with a year at Talleres before spending three years at Banfield.
In 1995, he moved to Italian giants Inter Milan and has been an important part of their first team for 18 years. He also has 145 caps for his country. In his long, long career, he has won five Serie A titles and the 2009/10 Champions League.
Paolo Maldini
One of the finest players of his generation, and no one would argue if you said he was one of the best defenders of all time. Maldini's career started in 1984 and ended in 2009.
Calm and collected at the back, at times he made the art of defending look effortless. Even towards the end of his career, when advanced years may have been creeping up on lesser players, he was still a class apart from his peers.
Maldini had retired from international football before Italy's 2006 World Cup win, but won an astonishing seven Serie A titles and five European Cups.
Rogerio Ceni
Ceni is still on the books at Sao Paolo, the club where he made his début way back in 1992. The goalie has three Brazilian league titles, two Copa Libertadores' and a World Cup to his name.
He has also scored 109 goals in his career. There are strikers who would like that record.