Former Manchester United player Anderson mocks Steven Gerrard
2.54K //
25 Nov 2016, 17:09 IST
A day before Liverpool football club legend Steven Gerrard announced his retirement from football, Manchester United flop Anderson mocked the midfielder for never having won the Premier League title in his illustrious career.
Although the Brazilian midfielder was hugely underwhelming at Manchester United, the player won two League Cup medals, four Premier League medals and also a Champions League title with the Red Devils. In his eight year long stint at the club, the 28-year-old managed to score just nine goals in 181 appearances for the club.
Also Read: EPL 2016-17: Steven Gerrard reveals why he rejected Chelsea
But the attacking midfielder seems to be delighted over the fact that he has four Premier League medals with United while Gerrard has none, "I won everything at the club. I won four Premier Leagues," he told ESPN Brasil. "A player like Gerrard, who like, played for Liverpool, a player who has history in world football, didn't win one. And I achieve four playing for the club.
"I was world champion at the club. I was Champions League champion. I played three Champions League finals for the club," the Brazilian said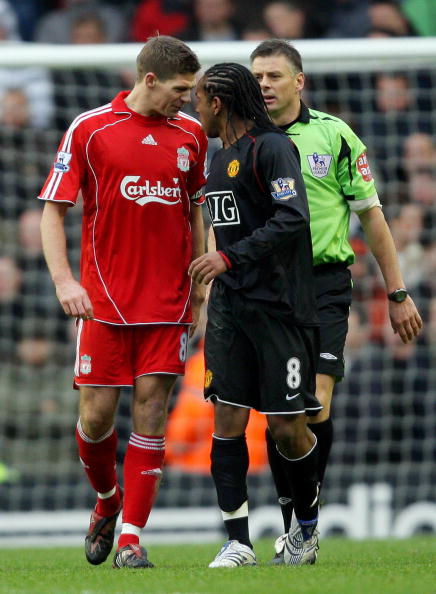 Anderson also stated that his time at the club was a dream come true and something that he is proud of: "Despite being 28 and still being young, I'm proud of myself," he added. "I'm proud of the people who helped me to get to this dream, to this objective. And I only have to thank that club.
"My transfer to Manchester was that dream where a boy from Ruben Berta was growing in the world, in life. A poor boy, just like most of the Brazilian players who come from below to get up there. It was becoming not only my dream but a dream for my entire family," said the Brazilian midfielder.
Also Read: A tribute to the phenomenon that was Steven Gerrard
Anderson played under three different managers which included Sir Alex Ferguson, David Moyes, and Louis Van Gaal during his stint at Manchester United but failed to make an impression on any of the managers.
Several Manchester United supporters mocked Anderson for his lack of professionalism and for being overweight. Despite just being 28, the former Red Devil failed to live up to the hype which surrounded his arrival at the club. The midfielder's most memorable moment with the club waswhen he converted a penalty in the shootout victory against Chelsea in the 2008 Champions League final.
More Football news, transfer rumours, analysis and features at Sportskeeda.com. Also if you are attending a football game anywhere in the world and/or have a news tip for us drop us an email at football (at) sportskeeda (dot) com