Former Tottenham player sues club for £7 million nearly 9 years after suffering heart attack
2.23K //
04 Feb 2015, 05:00 IST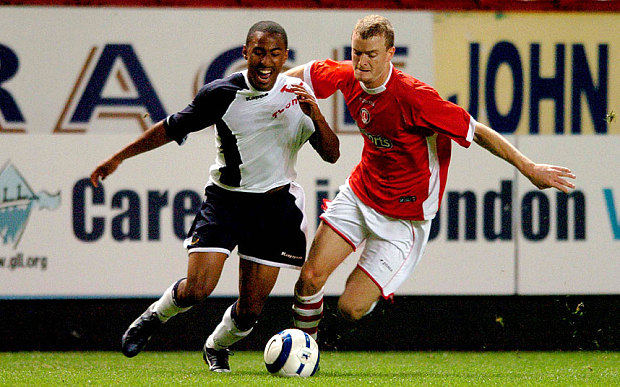 Former Tottenham youth player, Radwan Hamed, is seeking £7 million in damages after he suffered a cardiac arrest during his first professional game for Spurs' youth team in August 2006. His playing career ended following the heart attack and his legal team has accused consultant cardiologist, Dr. Peter Mills, and Spurs of 'catastrophically failing' him – but both fiercely deny liability for his lifelong disabilities.
Rad, as he is known, was 17 at the time, just 9 days into his first professional game against Belgian side, Cercle Bruges when he fell down. Bystanders tried to resuscitate him during the 16 minutes the ambulance took to arrive with a defibrillator. He was soon rushed to a hospital, but he had tragically suffered brain damage and oxygen starvation.
The striker, who had to retire from professional football following his injuries, has now sued Dr. Mills, who screened him for heart defects when he signed for the London-based club, and Tottenham, to the tune of £7 million.
Both Tottenham and Dr. Mills have denied any blame, with the club releasing a statement absolving itself from the incident and leaving two of its former medical staff responsible for the entire episode.
The statement from Spurs said:
We can report that following discussions at court today, two of our former medical staff have accepted that they are solely responsible for their actions in 2005 in respect of allegations originally made against the Club.

They will continue to defend their own position in court.

The Club has been immensely supportive of Radwan and his family over the past 10 years and we wish them well for the future.
Rad's barrister said that his client was suffering from a life-threatening condition, hypertrophic cardiomyopathy (HCM) and the club and its doctors failed to spot it during his medical screening before Hamed signed his professional contract.
HCM is a disease of the muscle of the heart in which a portion is thickened without reason. It is one of the leading causes of sudden cardiac death in young athletes.