Four Managers who might succeed Sir Alex Ferguson
4.42K //
26 Mar 2012, 18:40 IST
Sir Alex Ferguson is one of the most succesful manager in the world. Sir Alex Ferguson has won United 12 premier league titles in 19 attempts.  He has bought and sold, snubbed and pampered, some of the best players to have played the game. He has won four European trophies, two of them European Cups. But, he is also 70 years old.
After 25 years at Manchester United, it is indeed frightening for us as die hard  fans of United to think what the club would have been without him. And what it will be without him. The standards he has set at Old Trafford will be most difficult to live upto for the man who will eventually inherit the legendary office.
1) Brendan Rodgers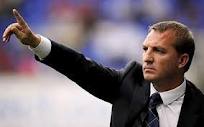 The Swansea boss has captured our hearts with the style of play he's infused into his side this season. His schooling in the art of how to play the beautiful game along with his hard- working attitude and a love for attractive football is surely going to be more than welcomed among the Old Trafford faithful.
He probably hasn't been able to live up to his fullest potential as he hasn't got any exceptional talent in the Swansea squad,  barring a few good players. But he will surely make use of the manager's paradise that Ferguson will be leaving behind.
2) David Moyes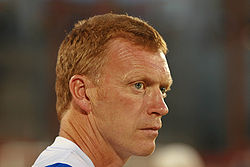 The Scot is the third longest serving manager in the premier league and is LMA's Manager of the year for the years 2003, 2005 and 2009. He has  done tremendously well with Everton for the measly budget that they can whip up for him. His tactics are similar to that of Ferguson, only his resources, are not.
Although Moyes is an exciting prospect, his lack of vision and a knack of having disputes with big names are a few problems that come along with his baggage.
3) Jose Mourinho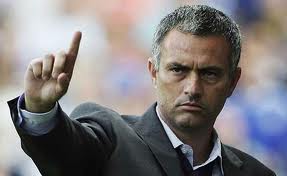 The most mouth watering choice of all. The Special One. Ferguson's only nemesis who has bettered him in a conclusive manner. And, he also happened to be the translator for Sir Bobby Robson and followed him to three clubs, and so carries a lot of tactical knowledge and experience. If he does choose to replace Sir Alex, then there will be no worries about the future of the club. Not one bit. He may not get the ridiculous transfer budget he gets at the Bernabeu, and he will have only a third of the European cups that adorn it's trophy cabinet, but then, he will have Old Trafford behind him.
And he does like a challenge. The  challenge of building on Fergie's legacy and taking the club to even greater heights. It will be an absolute joy for Red Devils all over the world if he arrives at Old Trafford. What with his two League medals won at Stamford Bridge…. It all fits in just well.
And all though this is an emotional (VERY) option that I have to put here, what do you think of this man?
Darren Ferguson??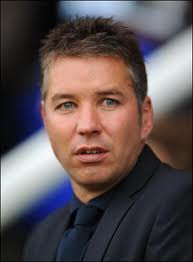 Of course, again I am very sentimental about this club, its players and its boss, so if the gaffer's blood runs in him, his tactical acumen too being passed on to him is as likely as not. It is impossible for the club to actually put this man in his father's job, I know they never will, but what do you think???