Furious Manchester United fan dials 999 after Nani's red card
4.74K //
06 Mar 2013, 21:42 IST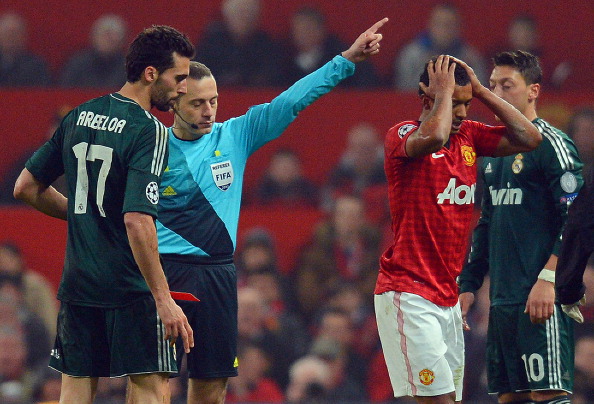 In a hilarious incident, an 18-year-old from Nottinghamshire felt the controversial decision by the referee to send off Nani during the second leg match between Real Madrid and Manchester United was a serious crime and dialled 999 to report the incident to the police.
The red card given by the Turkish referee Cuneyt Cakir eventually resulted in a 2-1 loss for the United, pushing them out of the Champions League.
Sir Alex was left so heart-wrenched and disappointed that he sent his assistant manager Mike Phelan to face the media. As it was, he was not the only one who was disgusted. The heartbroken fan dialled 999  from his home near Bingham, around 9.20pm last night.
He later apologised for his actions, saying he got carried away by the furore surrounding the decision.
Nottinghamshire Police are now using this call to highlight the dangers of wasting the precious police time.
Control Room Chief Inspector Ted Antill told reporters: "While this recent example may be amusing, it illustrates the sort of insincere calls we have to deal with on a daily basis in the Control Room. There may be people out there in real trouble who need our help and they have to wait because we are tied up with calls like this one, reporting a referee from the television. It's no joke. In this case, the man realised his bad judgement and apologised and we decided not to pursue it further. But we can and we do prosecute people for wasting police time and making false reports."