Galatasaray vs. Liverpool (3-0) : Time to hit the Panic button?
970 //
30 Jul 2011, 20:00 IST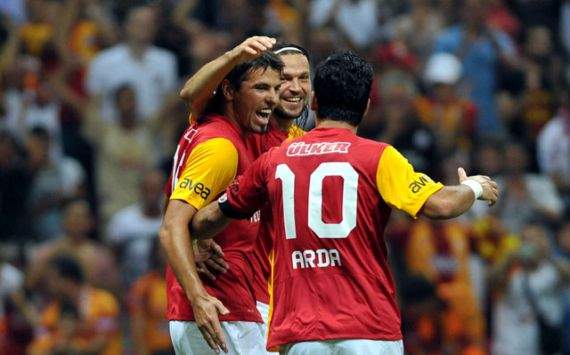 It's a strange place to be. Liverpool have now lost their past two pre-season games to the same scoreline (3-0).
They lost to that scoreline albeit playing pretty much their reserves/fringe players, but I'm very sure that the side should be strong enough to at least topple the likes of Hull City and Galatasaray. Players are supposed to be fighting for their place in the team but they look more relaxed and least bothered about their future or the future of the club, by putting in unimpressive displays.
True, Suarez and Lucas are still out on holiday. True, Pepe Reina is not guarding the goal for us. And true, Steven Gerrard is on the treatment table with an injured groin, but still, Kenny Dalglish needs to seriously work at lifting both the morale and the standard at Liverpool.
What we have seen at the KC Stadium was worrying. The fact that we only managed to get just one shot on goal against a Championship side in the first half was absolutely disappointing to watch. Doni, to be honest wasn't at fault for both the goals he conceded in the first half, both were superb strikes and they got lucky with the other, coming off the defender.
Against Galatasaray, I can safely say that it was a team that is very youthful, very eager to make an impression, perhaps the fact that it was in Istanbul, took the pressure up a notch. But they should have put on a better show, to solidify their way into the first team.
Christian Poulsen's defending in the match was utterly dreadful. One of the goals conceded by Liverpool against Galatasaray was pretty much his doing. Players are often accused of ball watching, and allowing opponents to get behind you. He was "player watching", simply watching the player he was supposed to mark and having no sight of the ball. You need to get in a position to see both, otherwise you won't know how the attacker is going to attack the corner. It was plain ridiculous stuff.
This is a reality check for the Reds, following rather easy victories in their Asia tour against Malaysia and a Chinese club side. But we have to remember a few things. First of all, it's pre-season, and as Dalglish has mentioned it's time for fixing the mistakes and to make sure that they don't happen again.
Second of all, it is really difficult to realistically judge how good our side is without the likes of Lucas, Suarez, Gerrard, Reina and Henderson at full fitness. The fact that the players have just returned to training and then come out losing two games simply suggests that they require more time to regain that fitness.
But looking at the performances, Kenny Dalglish certainly needs to trim his wage bill by selling some of the unwanted players at Merseyside. Starting with Joe Cole.