Galatasaray vs Manchester United: Match preview
809 //
19 Nov 2012, 21:11 IST
Stadium: Turk Telekom Arena
Referee: Carlos Velasco
Kick-off: 1:15 AM IST, Wednesday, 21st of November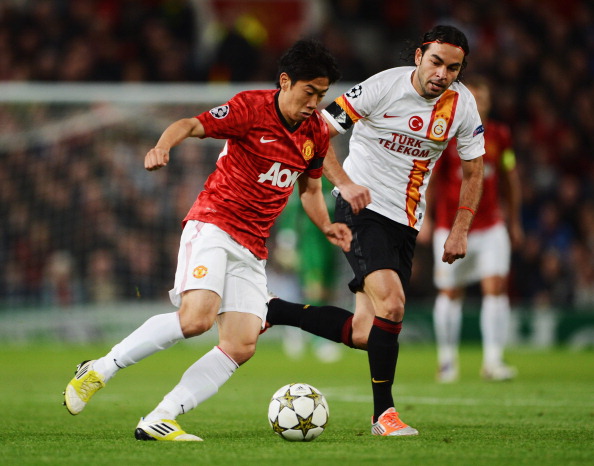 With disappointing weekend losses to mid-table teams for both the sides, this encounter will be seen as a need-to-win by both managers. But there is no doubt that Fateh Terim will be the one under more pressure, as his team currently sit third in the group, below CFR Cluj, who have the same 4 points as them. No team has managed to avoid defeat against United so far in this season's tournament, but playing in front of the vociferous Turkish fans, Galatasaray will be hoping to garner at least a point, since Cluj face United at Old Trafford in the last round of fixtures.
Both sides have relatively few injury concerns, and with qualification and top spot in the group already sealed, one can expect Sir Alex to send out a fresh looking squad, allowing fringe players to gain some Champions League exposure. This means that Galatasaray will have a realistic chance of knocking points off their English opponents, especially with Yilmaz in good goal scoring touch. It might also mean a return to action for Shinji Kagawa, possibly in his favorite role of playing in the 'hole'.
Galatasaray: W W W D L
The Turkish champions have experienced a dip in form of late in the Super liga, winning only 2 of their last league games, but yet sit atop the league table. In the Champions League, on the other hand, they have never really taken off thus far, with their first win coming against Cluj last time out. However, as already mentioned, Turkish stadiums are never easy to visit, and one will remember the 0 – 0 draw between these two clubs at Turkey, in 1993, which knocked a very promising United side out of the competition. With 13 goals in their last five matches, including 3 goals in four of those games, finding the back of the net hasn't been a problem at all for Terim's side. And against a United side that seems to invariably make a defensive error or two, this should only serve to their advantage.
Manchester United: L W W W L
The only remaining club with a perfect record in the Champions League this season, United fell flat on their faces over the weekend against Premier League strugglers, Norwich City. With an attack that seemed blunter than an axe with no blade, a la stick, United failed to create any chance of note over the entire 90 minutes, in spite of RvP's presence over the full 90 minutes. Hernandez fell prey to the tag of only being good as a substitute, doing very little to aid the attack, and being kept in front of the defence quite easily by Turner and Bassong.
This loss was one that had been coming for a while now, and it only seemed a question of when, rather than if. Having gone behind on 11 of their 12 league games thus far, and 3 of their 4 European games, one really worries for the United defence. With SAF having confirmed that Phil Jones is likely to start this game, and the return of Smalling to full fitness, the United fans will hope that comebacks from their team become a rare delight, and not a weekly requirement.
Injuries, Concerns & Suspensions
Galatasaray: Tomas Ujfalusi, Sabri Sarioglu, Johan Elmander.
Manchester United: Nani, Nemanja Vidic, Patrice Evra, Robin van Persie, Rio Ferdinand, Wayne Rooney, Paul Scholes, Ryan Giggs.
Burak Yilmaz vs Chris Smalling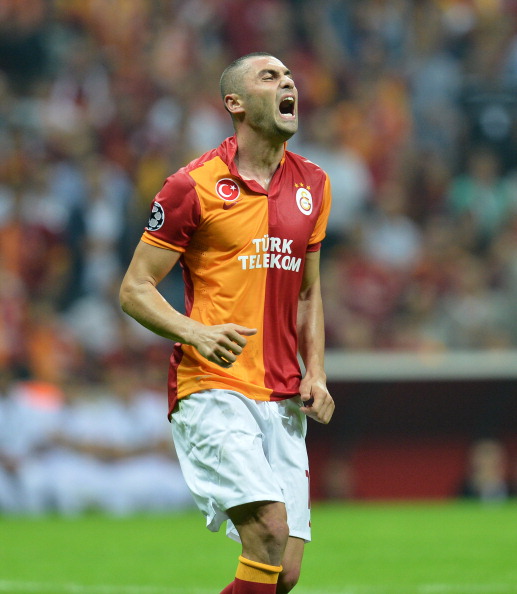 The Turkish striker has been one of Galatasaray's best players this season, scoring a total of 11 goals for club, including all 4 that they have managed in the Champions League. Having scored a 'perfect' hat-trick last time out against Cluj, and another goal at the weekend, he is in good touch, providing the home team with a good focal point of attack, along with Bulut. Smalling, on the other hand, has only recently returned from injury, and in spite of decent performances, conceded goals on both occasions he has played in the league. He will be eager to get a clean sheet under his belt.
Alexander Buttner vs Emmanuel Eboue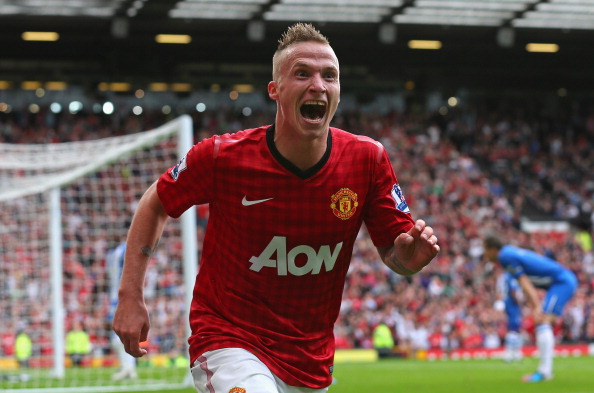 Buttner, initially touted as the man to replace Evra in the first team, has found himself confined mostly to the bench, in spite of a stunning debut for the side, and another couple of impressive performances. While Evra has definitely been better this year than the last season or two, he will have a wary eye on Buttner, who is excellent at joining attack, and running with the ball. Muslera, the 'keeper, will also keep an eye out for attempts from range when this Dutch left back is in range of goal. On the opposing end will be former Arsenal man, Emmanuel Eboue, who likes getting forward himself, but might have to check those runs in favour of defensive duties this time out.
An evenly matched affair, with Galatasaray pressing the home advantage. With many first team players mentioned above not making the trip, the fringe squad from United will be tested to the maximum, with Turkish stadiums' reputation for being intimidating in addition to the pressure of quality European competition. However, players such as Anderson have stepped their game up a notch in the recent weeks, and will be looking to make the most of their opportunity to impress. A draw is a fairly likely outcome.