Gareth Bale signs new 3 year deal - As a guest pundit
852 //
27 Mar 2013, 13:14 IST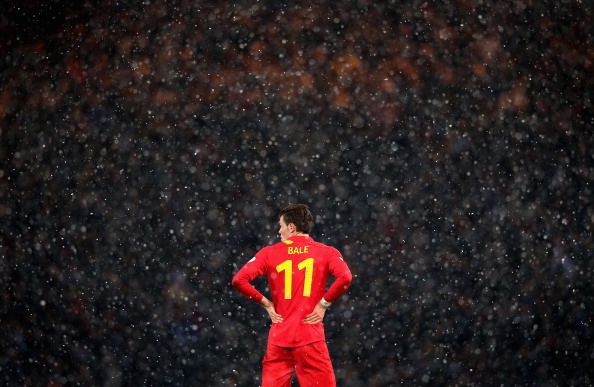 This seems to be a season of wanting to switch services. After Phil Neville's recent revelation that he wants to play cricket after retirement, its Gareth Bale's turn now to plan for the future. The Tottenham and Wales star has signed up as a guest pundit for the new BT sports channels.
In a three year deal, Bale will help market BT's campaigns for the telecast of 38 live Premier league games from next season. Simon Green, the head of BT sport, was delighted at having Bale on board, and this is what he had to say;
"We are delighted that we've managed to do what dozens of top football managers would like to do – sign Gareth Bale"
Indeed, managers of all the top clubs of the world will be looking to sign Bale next season, with the winger in prolific form having netted 25 time already in all competitions this season.
Incidentally, this is not Bale's first association with the media, having helped promote BT when they started broadcasting Sky Sports 1 and Sly Sports 2. By becoming an ambassador for BT, he has strengthened his relationship in the media and is himself delighted to be able to contribute while still at the peak of his powers on the pitch.
Bale isn't the only famous athlete at BT and joins a list of international sports-persons, which include Olympic heroes like the Brownlee brothers and Paralympic gold medalist Jonnie Peacock.
After Neville and Bale, it will be interesting to see which other players declare their future ambitions while continuing their playing careers and how many actually make a successful switch!