Ghana to benefit from FIFA Goal V project
1.14K //
16 Jul 2013, 14:29 IST
Accra, July 16 (IANS)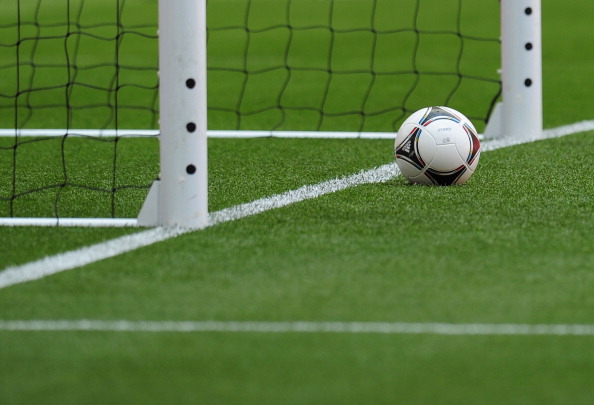 World football body FIFA has approved the construction of water-based artificial turf for Ghana as part of the Goal V project at the Ghanaman Soccer Centre of Excellence at Prampram.
Sampson Kablan, FIFA development officer in charge of West Africa, said the project was geared at improving the Ghana Football Association's (GFA) football facilities for national teams, enabling more frequent and sustained training for elite, youth and women, reports Xinhua.
It will also reduce maintenance costs, mainly water and mowing, enabling players to get accustomed to football turf surfaces, he said, at a short ceremony at Prampram, some 40 km east of Accra, the national capital, to hand over the FIFA Goal IV project.
The project will form a key part for the setting up of the national team academy, according to GFA president Kwesi Nyantakyi.
The project was approved last year by FIFA and will be completed in six months at a cost of $688,000, with FIFA's providing $500,000 and the GFA the remainder.
The FIFA Goal Project is a worldwide development program aimed at bridging the gap between the developed and advanced European countries and the under-developed nations in Africa, Asia and South America.
It aims at bringing parity through the provision of specific needs of national associations in the area of tailor-made development and assistance programmes.
FIFA's continuous assistance to associations is set on certain criteria – prudent management, good governance and commitment to the realization of the targets.
The new pitch will add to the existing three used by national teams to prepare for international competitions.
Ghana started the development of the technical centre at Prampram with funding from the Goal I Project, a grant of $400,000, while the funds for Goal II Project were invested in the House of Football – the headquarters of the Ghana Football Association in Accra.
The Goal III Project is a multi-purpose dining and conference facility plus kitchen with Goal IV project being the construction of a football academy.
The FIFA Goal IV Project, which cost $403,000, involved the construction of a football academy, learning centres, pitches and offices for administrative personnel.