Girl held for attack on Dynamo Moscow goalkeeper
2.09K //
18 Nov 2012, 14:01 IST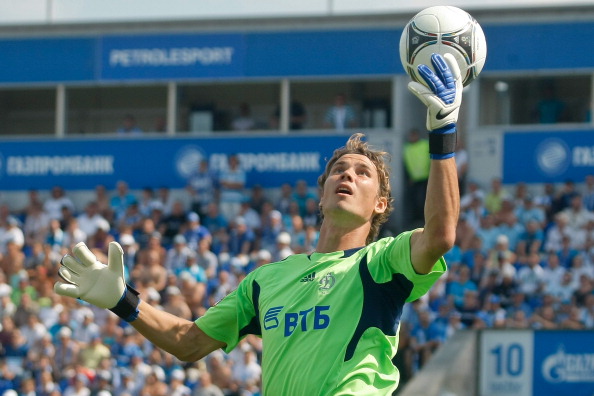 Moscow, Nov 18 (IANS/RIA Novosti): A girl has been arrested on suspicion of throwing the pyrotechnic that injured Dynamo Moscow goalkeeper Anton Shunin, a Russian police source said.
The referee abandoned Dynamo's home game against Zenit St. Petersburg after 36 minutes when a smoke bomb landed near Shunin, and Dynamo said the goalkeeper would be hospitalised with an eye injury.
"Among those arrested are three girls, of whom one, to judge by CCTV cameras, threw the firecracker," the source in Khimki police said.
The missile appeared to come from the Zenit sector, but the source did not confirm whether the girl was a Zenit fan.
The number of those arrested at the match now stands at 53.
Zenit have expressed regret over the incident, while the club's general director threatened the team would withdraw from the league if punished too harshly over the incident.
Elsewhere, police in Nizhny Novgorod said they had made "loads of arrests" after 7,000 visiting Spartak Moscow fans set off pyrotechnics and damaged seats in their team's 1?1 draw with FC Volga.