Gomes set to return as Vasco coach
582 //
11 Nov 2012, 12:48 IST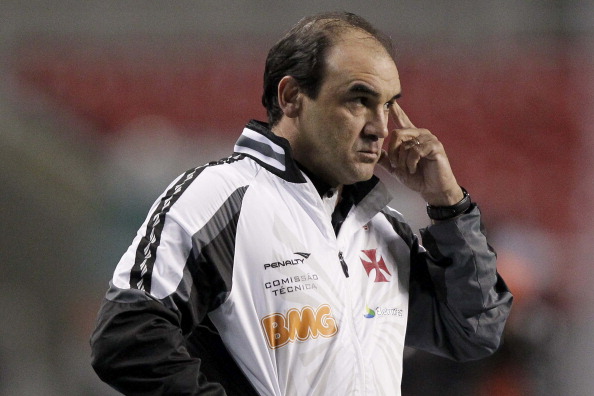 Rio De Janeiro - Ricardo Gomes is reportedly set to return as coach of Brazilian top-flight football club Vasco da Gama, just over a year after undergoing emergency surgery following a life-threatening brain haemorrhage.
Gomes is expected to rejoin the club in January following the departure of Marcelo Oliveira earlier this month, reports Xinhua.
"The situation changed after Marcelo left. Before that I spoke about my return in 2013, not necessarily at Vasco," Gomes was quoted as saying by Brazilian daily O Globo. "There are good intentions from both sides and I think we are going to find a solution."
Gomes, who made 45 international appearances as a central defender for Brazil between 1984 and 1994, spent 15 days in intensive care after suffering a stroke while coaching Vasco during a local derby against Flamengo last August.
He was replaced in the role by Cristovao Borges, who quit after Vasco's 4-0 loss to Bahia in September.
"I have decided to wait six months more than I needed to," Gomes said."Doctors said I could return in June or July but I wanted to prepare myself a little more so that I would have less difficulty coming back.I am feeling good."
Vasco are currently seventh in Brazil's Serie A championship, having fallen out of contention for a place in South America's elite Copa Libertadores tournament next year following a disappointing second half to the season.