Happy Birthday Sir Alex Ferguson!
1.26K //
31 Dec 2012, 10:15 IST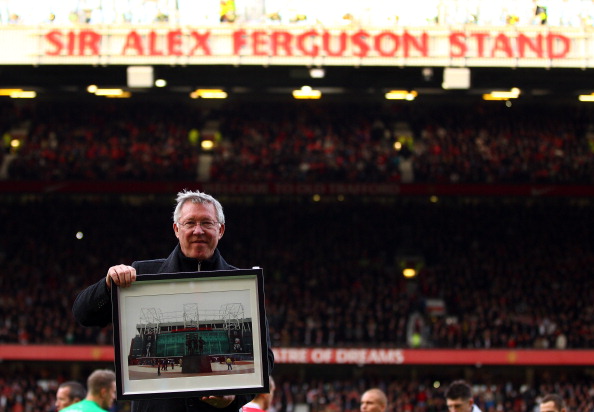 While most of us lose our drive after a couple of successes, here's a man who has retained it for decades now, after winning about 48 trophies as a football manager. A man who, even today, jumps around the touchline after a last minute goal as passionately and enthusiastically as a 12-year-old watching his first game of football. A man who is still the first to work at Old Trafford even after 26 years of remarkable service. A man who motivates me every time I watch him or read about him.
Sir Alex is a man who has built and re-built team after team at United, and has faced every challenge one could possibly think of for a manager – a team that wasn't doing exactly well when he took over; challengers who sprouted overnight as a result of sugar daddies; rebellious players; a bunch of kids with whom critics reckoned he could win nothing with; transitions, and multiple transitions at that; scandals that involved players; players who could start fights in an empty house; owners who weren't possibly the best around; fan rebellions; players who wanted to walk out; players who were getting bigger than the team. And here's someone who handled everything with the kind of treatment it exactly needed.
He is a man who hates losing and wants to win all the time irrespective of what he is involved in. Alex McLeish recalled an incident involving Sir Alex at Aberdeen, when they were playing cricket in pre-season. Ferguson wanted to bat first but was dismissed right in the first over, but refused to accept defeat and overruled the decision to keep playing.
A man whose dedication to United, and the family atmosphere he has cultivated at United is unmatched. Giggs and Beckham both have recalled having Sir Alex Ferguson came down to their home to get them to sign their schoolboy forms for Manchester United on their birthdays. His level of dedication is exemplified in one incident where he called up David Moyes to enquire about a 14-year-old Everton youngster who David Moyes had no clue about. On the other hand, Sir Alex knew everything about the lad.
An unmatched motivator, his players recall his half time 'hair-dryer treatments' particularly. "Just make sure you give it your all, because at the end of the game you'll have to walk past that trophy and you won't be able touch it," he told his players during the half time team talk at Nou Camp in the 1999 Champions League final, that saw United pull off a historic comeback and complete an unprecedented treble. Critics see only the man who furiously points at his watch during the game, and the Ferguson who keeps talking to the fourth official on the sidelines. But they tend to ignore the winning attitude that he has that makes him want to win, whatever it may take.
A man who wants to keep going on forever at Manchester United, who famously said "You'll be gone before I am gone, don't you worry!" to a press person when asked about his retirement. But time will have its say, and he will probably call it a day sooner or later, a thought that haunts me and surely any Manchester United fan. But the meticulous planner that he is, he would have surely thought of the way the club will be taken forward.
Like the popular Facebook post doing the rounds; "For 26 years now, Manchester United has been a one man team. Sir Alex Ferguson."
Here's wishing one of the greatest managers of all time, Sir Alex, a wonderful birthday and a many more years of success at Manchester United. Happy Birthday, Sir Alex Ferguson!