Henrikh Mkhitaryan: The unknown gem
913 //
08 Nov 2012, 00:17 IST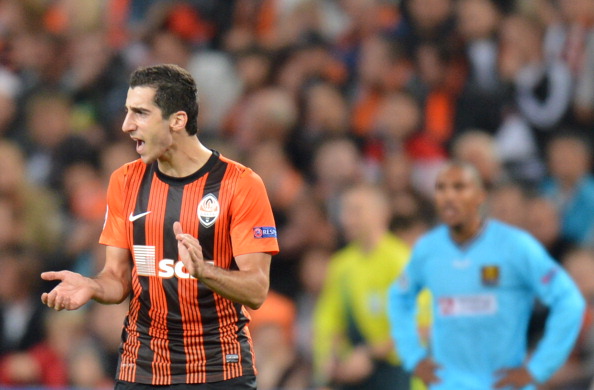 Henrikh Mkhitaryan is a name that is not widely recognized among the majority of football lovers, but he indeed is a gem of a player. He caught the attention of a number of sports enthusiasts after his amazing run to his goal against a formidable Italian defence in the World Cup 2014 qualifiers for Armenia. He has been voted twice as the Armenian player of the year in 2009 and 2011.
Henrikh Mkhitaryan is an Armenian attacking midfielder who currently plays for the Ukranian champions Shakhtar Donetsk. Despite being a midfielder, he is known for his amazing goal scoring talents. He has already netted 27 goals in 56 games for Shakhtar in the Ukranian Premier League with 14 goals in 13 appearances this year.
Purchased from Metallurg for a price of $7.5 million, he blossomed as a player at Shakhtar after the departure of Jadson. Mkhitaryan, at Shakhtar, was earlier given a deeper role, but once Jadson, who was the focal point the side's creativity, left Shakhtar and the subsequent injury of Fernandinho, the responsibility of creator fell on him. And he did not let his coach Lucescu down.
Last season, Shakhtar had an amazing run of form and this is continuing even now, with Mkhitaryan the key to it. A two-footed player who has good ball-control in close areas, he can make some decisive passes in the final third, and his eye for goal is a facet that makes him a top-class player.
There is no doubt that he was the Shakhtar's player of the season last year.
Not only his club form, but his international form is also worth mentioning. He scored six times for the national side in their EURO 2012 qualifying campaign. He has also scored in their World Cup 2014 qualifier against Italy.
Have a look at the following video to assess him.