Kind-hearted ball boy saves pitch invading puppy from violent footballer
22.01K //
08 May 2014, 13:46 IST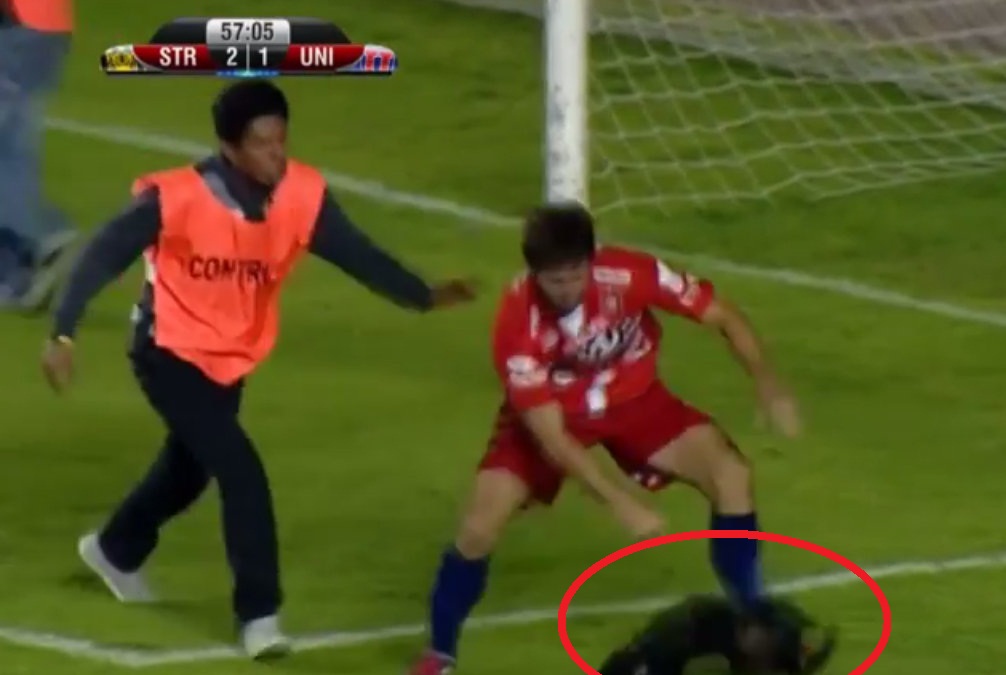 When a game between The Strongest and Universitario was stopped in Bolivia due to a pitch invasion, nobody expected a ball boy to come to the rescue of the pitch invader.
And in this case, the pitch invaders were a bunch of puppies who were oblivious to their surroundings. As the players stopped the game to wait for the dogs to be taken off the pitch, one irritated player decided to take matters into his own hands.
The player almost manhandled one of the puppies as it tried to squirm away from his grip until the ball boy intervened and ensured that the player could no longer cause any more harm to the puppy, much to the player's disgust.
Faith in humanity restored!