Heskey open to offers from Russia
618 //
25 Nov 2012, 14:33 IST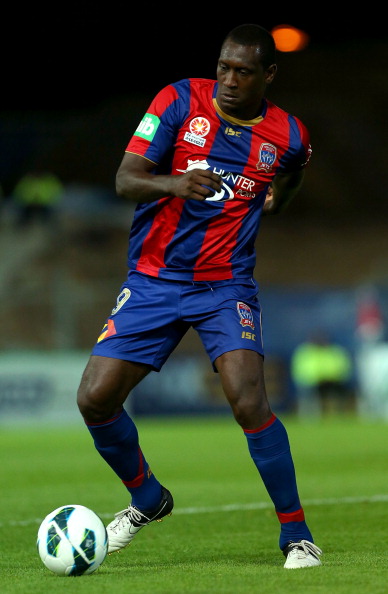 Melbourne, Nov 25 (IANS/RIA Novosti): Former England international Emile Heskey will gladly consider offers from the Russian Premier League.
The 34?year?old's contract with Australian A?League side the Newcastle Jets expires at the end of the season in April and he is yet to enter talks on an extension.
"I've not sat down with the manager and the owner," said Heskey Saturday, who has scored five goals in eight matches so far this season.
"So, I'm open to suggestions."
The prominence of Russian teams in European competition in recent years has made Heskey sit up and take notice, the former Leicester City, Liverpool, Birmingham City, and Aston Villa forward said.
"I think, with the league doing so well now, especially in Europe, it opens people's minds maybe to go to Russia and play there."
He pointed to Anzhi Makhachkala's exploits in the Europa League as a particular example.
"Yes, I'd be open to that because there are some really good clubs. Like you said, Anzhi, for me this club has just come on the scene, I've never heard about Anzhi before," Heskey said.
Heskey's departure from the club could be encouraged by the possible demise of the club's coal tycoon owner, Nathan Tinkler, who faces a slew of lawsuits over unpaid debts.
Heskey has 62 caps for the England national team and seven goals.