How Liverpool should adapt after Steven Gerrard's departure
1.99K //
04 Jan 2015, 15:27 IST
There are no two ways about this one – Steven Gerrard is Liverpool's greatest player of the Premier League era and ranks right up there among the league's legends. He represents Liverpool FC to the extent that any thoughts about the club evoke thoughts about him. Aside from the sentimental value and the innumerable moments of joy and passion that he provides to all football fans alike, Gerrard is a midfielder who, even at the age of 34, is the heartbeat of a team that finished second in the league only last season.
Liverpool need to replace Gerrard with a top player
In Liverpool's current 3-4-3 formation, Gerrard fits in as a box-to-box midfielder. The back three with Henderson and Moreno fitting in as wingbacks seems to be a much better formation for the team than any formation Brendan Rodgers tried with a back four in the early months of the season. It is for a reason, however, that almost all top teams play a back 4 instead of a back 3: a lack of cover in the wide areas defensively, plus the amount of stress the wingbacks have to endure through a game.
It is to be expected that at some point in the future, Liverpool will revert to a back 4, if and when they play in Europe. It is then that in a midfield 5, either in a 4-2-3-1 or a 4-3-3, that Gerrard's departure will require quite a specific skill set to be replaced.
What Gerrard brought to Rodgers' table was the ability to control the match by moving the ball quickly through the middle third. He sprayed it into the wide areas and through narrow channels between defenders. With his great engine, Gerrard was also more than able to provide defensive cover to the backline, putting in the odd tackle and holding the shape of the team.
With all the goals he scored off various situations and the X-factor of always being capable of a match-turning moment, he has been the talisman all these years at Anfield. What's even better is the amount of versatility he has displayed. Through the course of his career, Gerrard has played in all possible positions in midfield, even as a wide midfielder occasionally for England. Although at his prime he played as an attacking midfielder just off Fernando Torres, he dropped to a deeper role under Rodgers.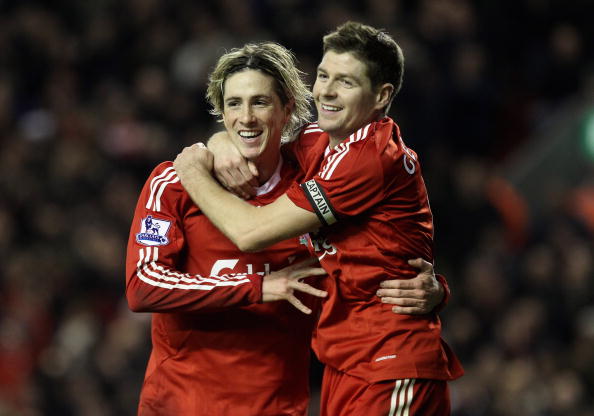 Gerrard's impact on games at Liverpool this season
Rodgers benched Gerrard for the game against Real Madrid at the Santiago Bernabeu, which Liverpool lost 1-0, but could easily have lost by more. They tended to play much more defensively and seemed to lack a top player who could force Madrid on to the back foot.
In the home game against Chelsea in the league, which Liverpool lost 2-1, Gerrard was one of the few players who looked capable of threatening the Chelsea backline once the Blues had equalized through Gary Cahill. They played with greater edge and looked more like a top team against Chelsea than against Real Madrid, both top quality teams.
Even in the game against FC Basel, it was Gerrard who provided the equalizer and set the tone for Liverpool in the dying minutes of their final Champions League group game. It is clear that in Gerrard's absence, Liverpool lack a key element – a top player in the central areas who could swing midfield battles their way in big games.
Nobody to step up from the current Liverpool squad
Joe Allen and Lucas Leiva do not belong to the top tier of midfield talent that the Reds' midfield needs. Emre Can is still young, and he is a very different sort of player to what Rodgers requires in his XI in the absence of Gerrard. For Liverpool to challenge for top honours in the league and in Europe, they definitely need a new signing in the centre of the park: someone who can make a difference with either their energy and resolve, or by creating chances for others.
It is far too much to ask of Jordan Henderson to be both the engine and the brains of the team in Gerrard's absence, even though he is a top midfielder and has performed admirably over the recent past. Unless Liverpool drastically change their style of play and change the role of their central midfielders, it looks unlikely that anyone from the squad will straightaway replace Gerrard for good following his departure.
The choice is Rodgers' to make, out of two alternatives.
1) Sign a box-to-box midfielder who places more emphasis on the defensive side of the game
A player of this sort would revitalize the Liverpool midfield which, apart from Lucas and Henderson, looks short of energy and steel. With Gerrard no longer being the all-action, no-holds-barred midfielder he once was, a box-to-box player would serve as a shot in the arm for the team. Assuming Liverpool is stocked enough to mount a transfer raid, here are a few alternatives they should be looking at:
Lars Bender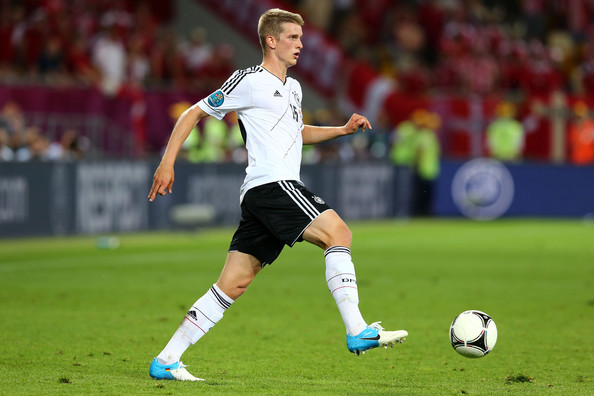 An all-action midfielder who can be considered a midfield dynamo of the highest level, Bender is a proven talent on both the domestic and the European scene for Bayer Leverkusen. He is also a crucial member of the national squad when fit. Bender is a tireless engine whose work rate and composure on the ball reminds fans of players like Roy Keane and Patrick Vieira.
Although Leverkusen are not a selling club, Bender should be available for the right fee. He is also capable of playing at right back, having filled in for Germany in that role in Euro 2012. In years to come, a partnership in central midfield alongside Emre Can (a former teammate) and Henderson would prove to be a match for any midfield in the Premier League.
Morgan Schneiderlin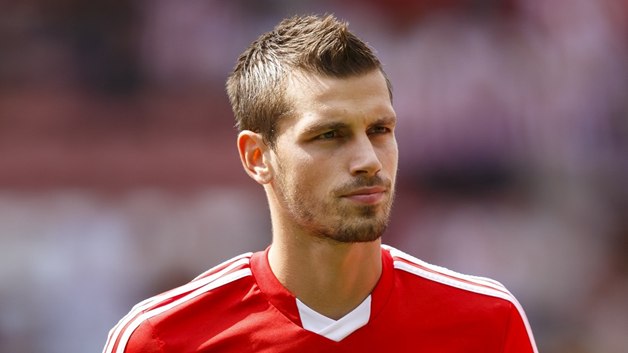 Although Southampton managed to hold on to their midfield mainstay in the summer transfer window despite the player's wishes and a bid from Tottenham Hotspur, any neutral observer would see that given the quality he has shown week in, week out, he is not destined to play at St. Mary's for too long, and will be subject to a bid from a bigger club.
Given what Liverpool require, the similarity in styles of Southampton and Liverpool and his repertoire, Schneiderlin is a perfect fit for the club and Rodgers should consider bringing him into the squad in the summer, if not before. Schneiderlin is banging on the French international door, competing for places with the likes of Pogba, Cabaye and Matuidi – heady company indeed.
2) Sign a playmaking midfielder who can keep Liverpool's patient game ticking
The sort of player Brendan Rodgers has preferred to bring in, in consonance with his idea of playing possession football, is someone who is adept at slowing the pace of the game down in attack to play a passing, probing and cautious game. Although Liverpool have their fair share of playmakers like Philippe Coutinho and Adam Lallana in attacking midfield, Rodgers could opt for another player in the same mould to play a deeper role.
Though this looks a less pragmatic approach given the nature of the Premier League, with the right sort of tweaking and tactical switching, Liverpool could get this to work. They should look to land one of these players:
Miralem Pjanic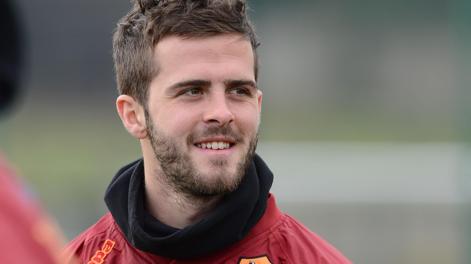 Among the hot properties of the transfer market like his Dutch teammate Kevin Strootman, Pjanic was tipped right from his Ligue 1 days to reach great heights with his ability to ping short and long passes from midfield, his vision, his dribbling and his calm approach to the game. In the last season-and-a-half under Rudi Garcia, Pjanic has come good on the promise he showed, making a name for himself as a deep-lying playmaker and helping Roma to a second-placed finish in the Serie A.
He is likely to be the subject of a bidding war between various big clubs, and Liverpool would do well to sign him quickly should Rodgers hedge his bets on him. A player of Pjanic's class would grace most teams in world football and he should be quite comfortable even in the rather physical and pacey Premier League.
Yohan Cabaye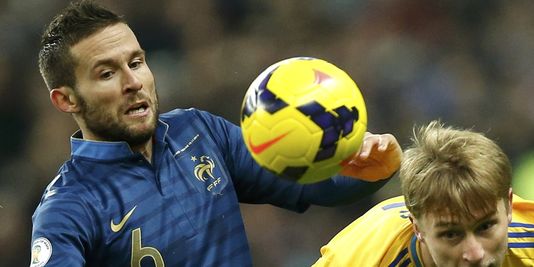 Cabaye is a proven player with all the requisites to slot right into Liverpool's midfield. And given that he is already a proven Premier League star in his period on Tyneside with Newcastle, he is a safe bet to succeed at Liverpool. What makes him an even more inviting prospect is the fact that he continues to be unable to force his way into PSG's first XI, what with Thiago Motta and Marco Verratti being preferred to him, and competing with quality reserves like Clement Chantome and Adrien Rabiot.
Along with rumours of the owners' interest in golden boy Paul Pogba, Liverpool have the situation in their hands to force through a deal should they decide to place their faith in him. Stil only 28, Cabaye has a fair few years left at the top level. And given his predicament at the Parisian club, he looks a more likely bet to join Liverpool than the Bosnian.