How Liverpool can develop the talents of Raheem Sterling
1.87K //
12 Jul 2013, 21:13 IST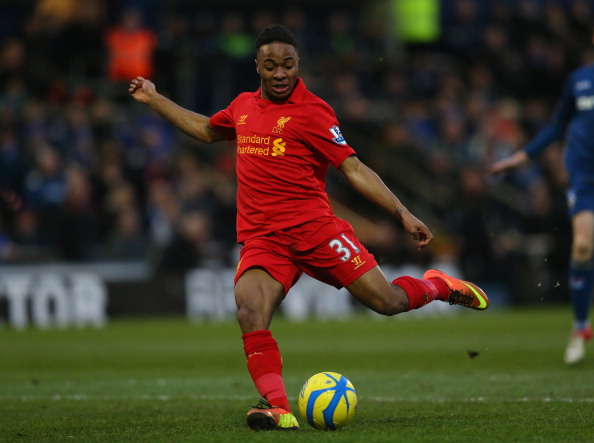 Raheem Sterling shot to fame when he made his Liverpool debut in 2012 at the age of 17. He showed the promise of a future star with his roadrunner pace and youthful exuberance. Sterling also became a full England International in 2012 and his future looked set for stardom.
However, Sterling was inconsistent in 2013 and found himself on the bench for Liverpool on a regular basis. Sterling may have gone a further in his development than most 18-year old players but he might have to go back and learn the basics before he goes any further. More importantly though is his personal development, as his first team run was interrupted by off field troubles.
Sterling would be an ideal candidate for going to the MLS on loan as he couldn't go out and enjoy the celebrity lifestyle which has given him some bad press recently. He wouldn't have his mates around as he would have to concentrate on his long term football career and he would have to learn to respect the league.
The MLS and life in America would give Sterling a great education. He'd have to grow up quickly on his own, and would be in an environment where the socialising and other problems that have beset him at home wouldn't be around to distract him. The MLS is an athletic league with plenty of fantastic players so if he can cope with the demands of the star player and prove he can cope with playing twice a week and being the stand out player it will help him mature. It is just as important for him to develop personally as it is technically.
Sterling is absolutely rapid and but his delivery from out wide and his first touch leave the fans frustrated. He has the talent and promise but will need to go and develop the basics by going out on loan. You can't just rely on pace in the Premier League and you will get found out pretty quickly if the finer points of the game i.e. first touch are not at the standard they should be. Many other athletic players have found they reached a certain level but didn't improve on their basic skill levels.
Sterling needs time to develop his first touch and shooting, the crossing will come at a later stage of his development as if he can control the ball and get a decent shot away and get his confidence on the pitch then the crossing is a skill which will come more naturally.
Crossing is a skill which wingers develop after the first touch and shooting have been mastered. If he can bend a shot in from the edge of the area or have a great first touch, get the ball out form his feet, have a run at the defenders and get a shot across goal, the crossing will come naturally as he will have depth perception and mastered foot movement to manipulate the curve and pace of the ball. Sterling has got these parts of his game nearly to a good enough grade to cut it in the Premier League but will have to develop them as he has missed out on the basics by going into the first team at a young age.
For this he would maybe need a different type of loan afterwards. The first step is to get his head right so that afterwards he can focus on developing technique and tactical awareness. Sending Sterling to Serie A or Bundesliga would be the right move for him as it's highly competitive and some world class players would be up against him week in week out so he would have the chance to show what he has learnt. They are also atmospheres where he would be pushed to improve and Brendan Rodgers would no doubt approve of the more technical game they play. It would also give him a chance to further his personal development.
Raheem Sterling is a wonderful talent but a few loans would make him a more rounded player. A loan in the English divisions wouldn't develop him in the right way and a foreign loan would be the better option. The most important thing for Sterling to improve upon is his professionalism and commitment to improvement. It's not enough to coast by on natural talent and athletic gifts. Setting this groundwork first is the key and the technical improvements, which are minimal, would follow thereafter.