Huntelaar to Liverpool?
1.44K //
07 Nov 2012, 16:26 IST
The January transfer window is what Liverpool must be awaiting eagerly, with a primary objective of signing a striker, who is capable of scoring 20 goals per season and end Liverpool's crisis in front of goal.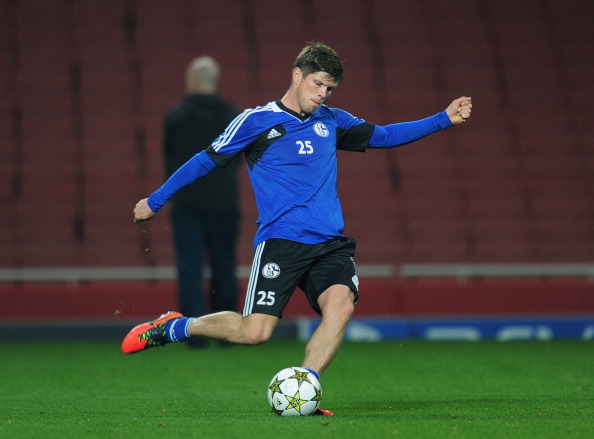 Luis Suarez is the only experienced striker currently available, so they are out in the inflated market for a striker. Theo Walcott of Arsenal and Klaas-Jan Huntelaar of Schalke 04 player have been the most rumoured players to Liverpool, with both players said to be unhappy with their respective clubs.
But it's Dutchman Huntelaar, who seems to be Liverpool's number one target. It is still very unclear if the move may materialise or not. If the player does sign for Liverpool come January, it would not only please the fans, but also the entire team, which has been suffering in spite of playing quality football against top teams in the EPL. Huntelaar contract is set to expire at the end of this season and this would be the right time for Liverpool to make a bid and also keep the Schalke 04 hierarchy happy.
Huntelaar can bring in a lot of experience into this young Liverpool side, as he has played for some of the best clubs in the world such as Real Madrid, Ajax and AC Milan. He has already proved his class, so it should not be a huge problem. If he plies his trade in the EPL, the English fans would certainly not mind. He could prove to be the missing link for Liverpool, as he has a first hand experience of playing alongside Luis Suarez in their Ajax days and they were a successful pair banging goals left and right. Suarez would cherish his Ajax striking partner at Anfield, as it is also going to relieve huge pressure from the Uruguayan forward, who has been carrying the mantle of the Liverpool striking line ever since the 2012/2013 season started.
Huntelaar can be categorised as a poacher in front of goal, as he has a tremendous record of scoring goals. He has scored more than 250 goals in his club career, which started in 2002 for PSV. He has basically played in all the major football leagues around Europe, barring England. It should not be something new to come and play in another foreign league, for him. The pace of the EPL is going to suit him right. With players such as Suarez and Gerrard for assistance, Huntelaar has the talent and the potential to score goals galore.
But, there are a few cons as well, if the player is to wear the Liverpool jersey next. Liverpool think they can get him from Schalke for a mere GBP 6 million, but they might ask for a higher valuation as they are aware of the class that the player possesses and take advantage of Liverpool's urgent need of such a striker. Brendan Rodgers is not known for shelling out huge money for a new player. His age, 29, may also turn off Liverpool, as they are always on the lookout for younger players. But forget the age, look at the quality he possesses; he has already scored eight goals this season.
With Champions League football not in sight for Liverpool, it would not be surprising if the player does not sign for Liverpool, as teams such as Tottenham are also said to have entered the race to sign the striker. Liverpool are aware of the fact how Tottenham have always shown interest in signing the player, which Liverpool are interested in. Two best example of the summer transfer window are Clint Dempsey and Gylfi Sigurdsson. Will Tottenham hijack another one of Liverpool's ambitions?