I-League: Round 1 Review – History counts for nothing
Overview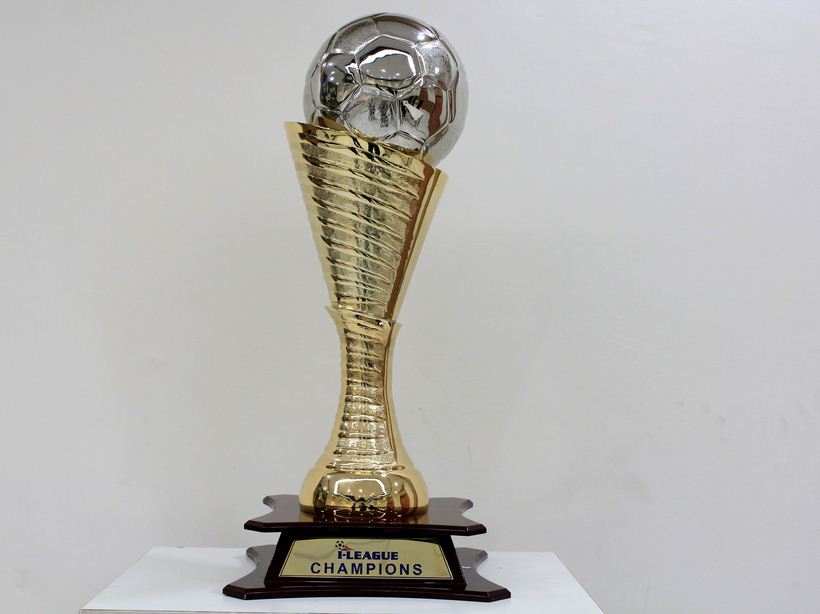 The AIFF might have roped in 'Airtel' as the title sponsor on the eve of 2013-14 I-League start but once again the competition failed to catch the attention of the masses with hardly any promotion and there was no telecast as well of the opening round.
Nonetheless, the I-League has returned to action with eight of the 12 teams opening their account for the new season while East Bengal got a breather ahead of their AFC Cup quarter-final second leg. There were some surprise results with Shillong Lajong finishing on top after round one while Bengaluru FC and Rangdajied United made their top flight debut as well.
The top scorer of the last three seasons, Ranti Martins, unsurprisingly got on the score-sheet in the first game of the season and as expected, the foreigners dominated the scoring chart with only three of the 14 goals of the first round coming from Indians.
Four of the six games had decent turnouts with Mohammedan Sporting's first game in the top flight after four years witnessed by a crowd of around 15,000 although half of them somehow made their way into the stadium without tickets.
The most interesting aspect of the opening weekend was that the historically significant clubs like Mohun Bagan, Mohammedan Sporting and Dempo endured difficult starts against relatively new ones.
Mohun Bagan needed an injury-time equaliser to deny Bengaluru FC a win on their I-League debut while 122-year-old Mohammedan Sporting were humbled 3-1 by Pune FC, who were only formed in 2007. Pune lost some key players in the summer and brought in three foreigners, who are new to Indian football, but still managed to come up with a professional performance. The 'Red Lizards' are clearly heading into the right direction both on and off the field.
Another result where history meant nothing was Shillong Lajong's 3-0 victory over five-time record Indian champions Dempo in Goa. In their previous three seasons in the top flight, the Shillong club have had a dismal record in Goa but they ended their three year-wait for a win there by thumping a new-look Dempo side under Australian coach Arthur Papas.
Overall, it was a decent start to the I-League in terms of on-field action and the start of LIVE telecast from round two should make it more exciting.
Game of the round
Bengaluru FC 1-1 Mohun Bagan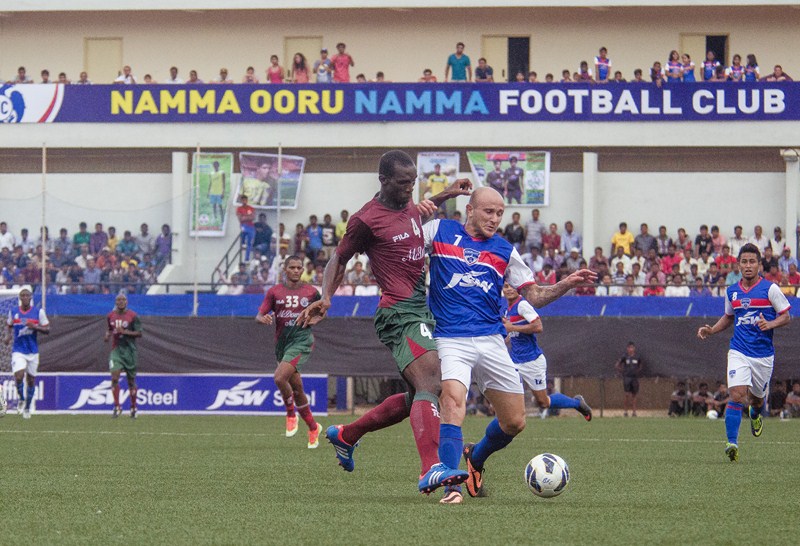 In terms of events, there wasn't a better game than Bengaluru FC's first-ever I-League game against Mohun Bagan. Two goals, two penalty saves, one red card, plenty of missed opportunities and a enthusiastic crowd of around 6,500 with both teams being represented well. It would be hard to find a more eventful game all season. Bengaluru FC showed why they could set the same professional standards as Pune FC as they marketed their I-League debut very well and gave their fans a nice matchday experience with the stands of the Bangalore Football Stadium also fully painted blue and red.
Just like in Manchester on Sunday, a Rooney was on the score-sheet in Bangalore too. Australian Sean Rooney ensured himself a place in Bengaluru FC history by netting their first-ever goal but failed to double their advantage from the spot as his penalty was saved by veteran Sandip Nandy. Both Rooney's goal and penalty miss happened in the second half while Mohun Bagan's Katsumi Yusa also failed to convert his spot kick in the first half with young Pawan Kumar making a fine save.
Bengaluru FC played the more attractive brand of football despite the exclusion of India internationals Sunil Chhetri and Robin Singh from the starting eleven. It wasn't enough to give them a dream start to the I-League though as CS Sabeeth grabbed a stoppage-time equaliser while Bengaluru were reduced to ten with Thoi Singh receiving his second yellow. On the whole, it was a memorable debut for Bengaluru FC in Indian football.