I wish Beckham well: Roberto Carlos
688 //
20 Nov 2012, 20:12 IST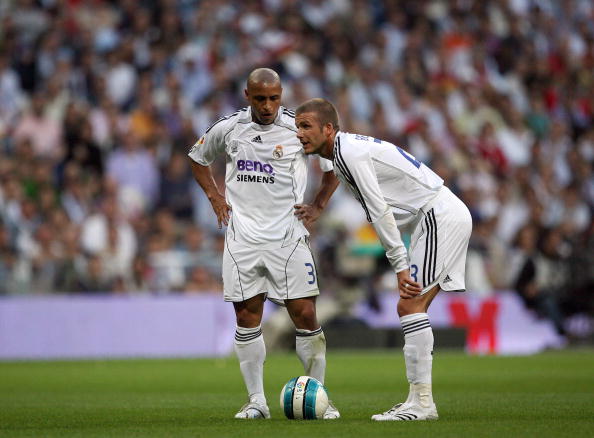 Moscow - Former Brazil star Roberto Carlos has sent David Beckham his best wishes after the Englishman announced he was to leave the Los Angeles Galaxy next month.
The two stars forged a close friendship at Real Madrid where they were part of the last generation of the so?called Galacticos and bowed out together in 2007.
"He's a big friend of mine and he's taken another decision in his life," said Roberto Carlos, now an assistant to Guus Hiddink at big?spending Russian side Anzhi Makhachkala.
"Whatever his next decision may be, I wish him huge success."
Beckham, 37, released a statement on Tuesday saying he would quit the Galaxy after the season?ending MLS Cup final on Dec 1.
The former England star said he wanted "one last challenge" before hanging up his boots to move into the American league's ownership structure, according to the Galaxy website.
Beckham has been linked with a move back to the English Premier League while the Australian A?League claims it is in talks with his representatives to take him Down Under.
Roberto Carlos arrived at Anzhi in February 2011 as the first in a slew of star signings made by the billionaire?run club that has included Samuel Eto'o and Lassana Diarra.
Part of his job at Anzhi is to use his contacts in the football world to attract new stars to Dagestan.