IM: Daniel Levy wants Cristiano Ronaldo!
25.79K //
28 Jul 2013, 18:08 IST
Real Madrid manager Florentino Perez wants Gareth Bale and he is trying to make Daniel Levy an offer he can't refuse.
Here's the exclusive conversation between the two: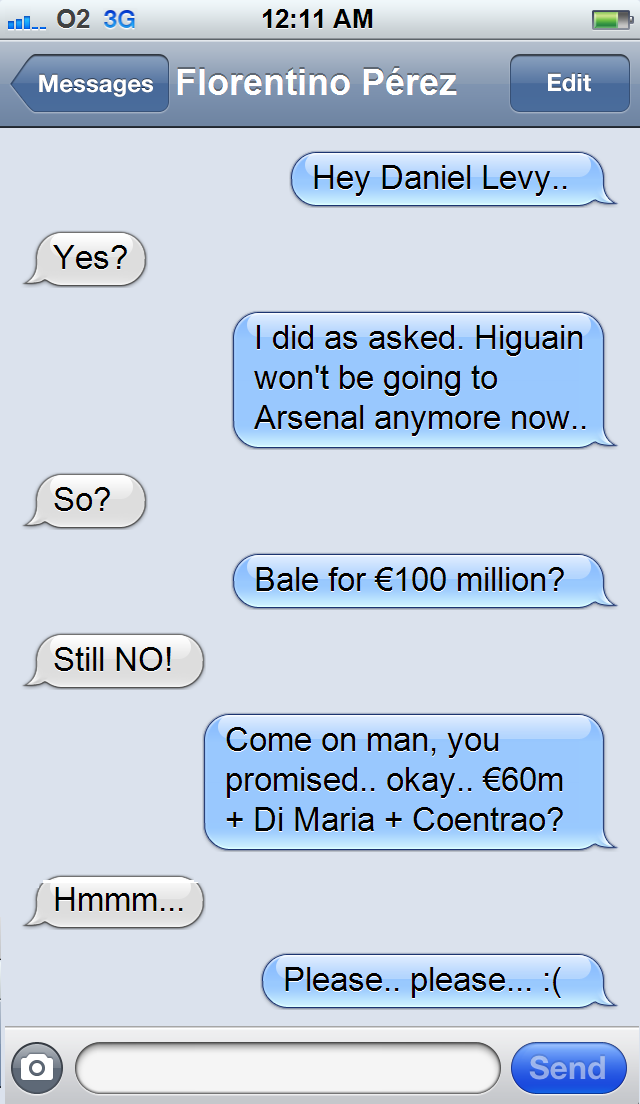 After a few hours, however Levy couldn't control his greed and wanted Madrid's precious. But will Perez fall into Levy's trap and give them Cristiano Ronaldo?
Here's how the story goes: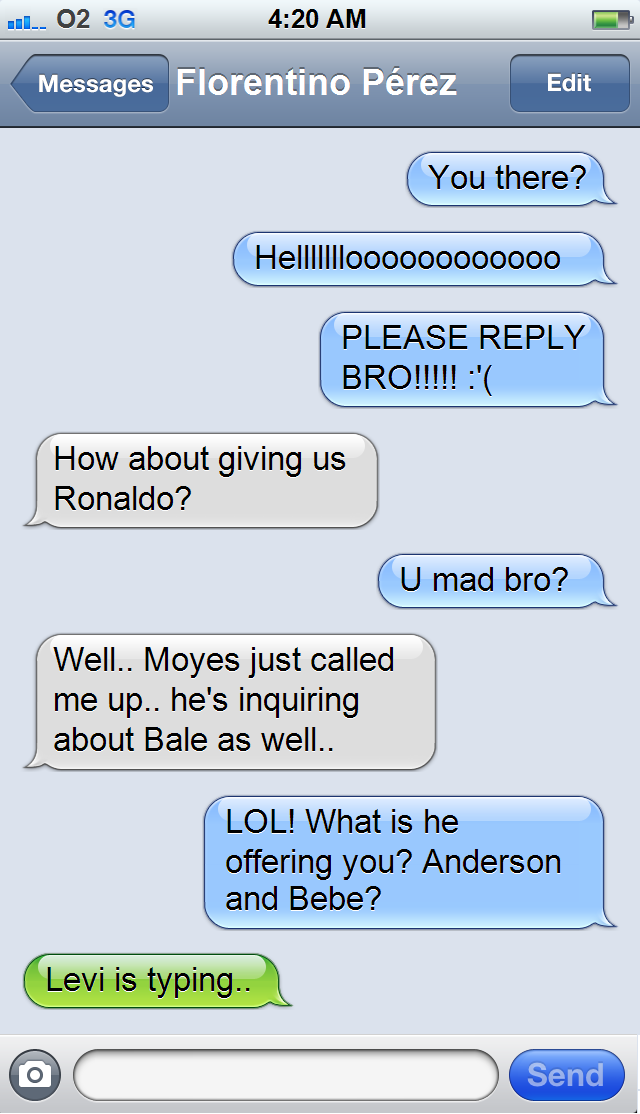 Stay tuned while we try to dig up the whole conversation tomorrow.
Disclaimer: This is a made up conversation, and is not supposed to be taken seriously.