Instability hurting Prayag United, Mohun Bagan & Salgaocar in the I-League
707 //
29 Nov 2012, 22:07 IST
Unlike players, coaches and managers don't have a transfer window, so their job is never safe as they can be sacked at any time of the year. Of course with so much money in modern football, often sacked managers walk away with a healthy compensation, but their successors always have a tough task to come in the middle of the season and get the desired results.
Already in the English Premier League (EPL), we have seen two managers being shown the door and their replacements have failed to make promising starts. New QPR manager Harry Redknapp could only manage a goalless draw against an out-of-form Sunderland side while Chelsea new boss Rafa Benitez, who is still a villain for Chelsea fans, has picked up two points from two home games, in which his side has failed to score.
Closer to home in the I-League, three clubs have changed their coaches while another is still looking for a permanent replacement.
Prayag United (Eelco Schattorie)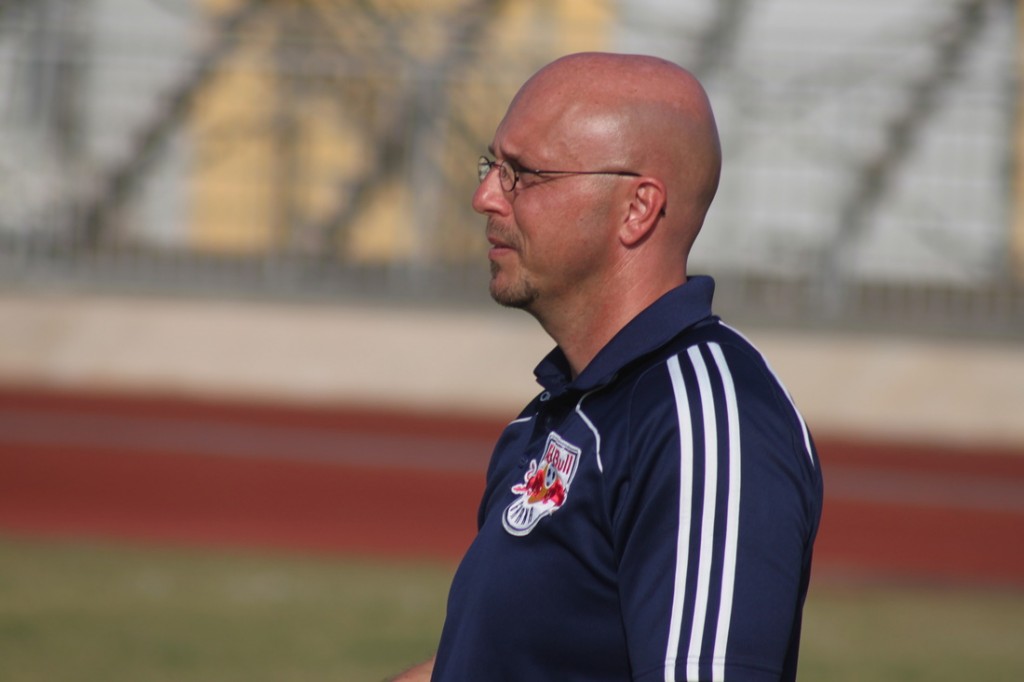 High spenders Prayag United didn't have the worst starts to the I-League under Sanjoy Sen but considering the huge investment made in the summer, an early exit from Federation Cup and seven points from four I-League games wasn't good enough for the sponsors and club officials. They were keen on having a foreign technical director which Sen didn't accept and resigned.
Dutchman Eelco Schattorie was appointed and the team enjoyed a dream start as they thumped I-League newboys United Sikkim 10-1 and edged past young Pailan Arrows 2-1. But those two results probably would have come under any coach because of the abundance of talent in the Prayag side. The real test was the successive home games against Salgaocar and Churchill Brothers, and Prayag failed in both.
They needed a quickly-taken freekick from defender Bello Rasaq to salvage a point against Salgaocar and lost to Churchill Brothers after a sluggish display. Schattorie questioned the mentality of his players after the loss saying, "We can go for the championship but with this mental ability, we will not become champion." His spat with Costa Rican World Cupper Carlos Hernandez also hasn't helped matters.
Schattorie clearly needs time to know his squad and impart his style of coaching. All this is generally done in pre-season, something the Dutch coach can't afford and by the time he gets the best out of the squad the title could very well be out of their reach.
Mohun Bagan (Karim Bencherifa)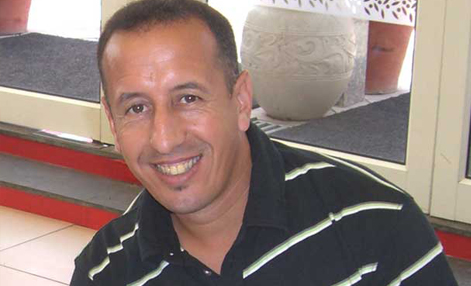 There is no surprise to see Mohun Bagan in this article, as instability seems to have become part of the club's DNA in recent times. They have had six different coaches between February 2010 and June 2012, with former Air India coach Santosh Kashyap becoming the seventh at the start of the season. With no real experience of coaching a big club, it only looked like a matter of time before the impatient club officials would sack Kashyap. So his resignation after bowing out of the Federation Cup group stage and two straight defeats in the I-League was expected.
Former coach Karim Bencherifa was given the hot seat again after being offered a much better pay package than what he was getting at Salgaocar. A favourable run of fixtures saw them pick up ten points in four games under interim coach Mridul Banerjee but following the official appointment of Bencherifa, Mohun Bagan have picked up one point from a possible six, something which is not good enough to mount a serious title challenge.
The lack of strength in depth in the squad and the over-dependency on Odafa Okolie is evident while injuries to several key players like Tolgay Ozbey and Syed Rahim Nabi has also contributed to the slump in form. It's almost impossible for Bencherifa to get results instantly out of a team that he inherited in the middle of the season and it raises the question why Kashyap was appointed in the first place.
Surprisingly though, senior club official Debashis Dutta, who is responsible for recruiting the players, has resigned and it remains to be seen what Bencherifa can achieve with almost one-third of the season already gone.
Salgaocar (David Booth)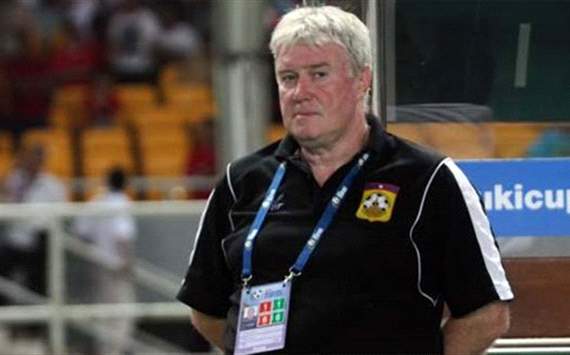 In their defence, Salgaocar were forced to change their coach as Bencherifa was lured into a much more lucrative offer by Mohun Bagan. But surely all was not well even when the Moroccan was in charge, as the 2010-11 champions weakened their team this term. The quality and experience of Edeh Chidi and Ryuji Sueoka was replaced by foreigners who were new to Indian football. Although Salgaocar never wanted to remove Bencherifa, certain differences started to appear after the team managed just one point from their opening two matches.
Following Bencherifa's resignation, former Mahindra United and Mumbai FC coach David Booth was appointed. The Englishman is no stranger to Indian football but he too inherited a team built by another coach with a style that is completely different to his own coaching methods. A difficult run of fixtures has made Booth's task even tougher as Salgaocar have managed just one point in four games against Churchill Brothers, Mohun Bagan, Prayag United and East Bengal.
They do have some winnable games after Saturday's clash with champions Dempo, and it won't be a surprise if they turn things around in the new year. But like in the cases of Prayag and Mohun Bagan, it might prove to be too little too late to challenge for the I-League crown.
Although the 'new coach syndrome' sometimes changes the fortunes of teams, the indifferent starts for the three coaches mentioned above shows the importance of stability in football and team sport. Other clubs can possibly learn a lesson or two and avoid making the same mistake. The Dempo model remains the example to follow for all Indian clubs and East Bengal have certainly benefitted by keeping their faith in Trevor James Morgan.