Internacional plans bid for former Brazil coach Dunga
644 //
17 Nov 2012, 19:04 IST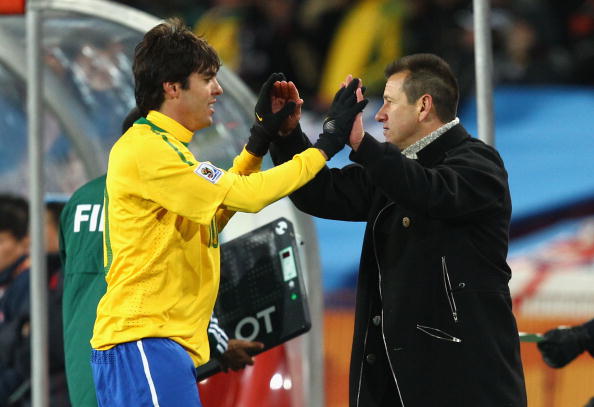 Rio de Janeiro - Brazil World Cup winner and former national coach Dunga is being sought for a return to coach Internacional next season.
Dunga has not coached since Brazil's quarterfinal loss to the Netherlands at the 2010 World Cup in South Africa, reports Xinhua.
The 49?year?old is at the top of Internacional's wish list to succeed Fernandao, who took on the job after the July sacking of current Flamengo coach Dorival Junior.
"We want to contract an experienced and respected coach," Internacional president Giovanni Luigi said. "We don't have much time because we have to start planning for 2013.
"There is a lack of other options in the market and we could make an investment in Dunga."
Dunga began his coaching career at Internacional as a 17?year?old in 1980. He played in 91 matches for Brazil from 1987 to 1988 including the team's 1994 World Cup triumph in the United States.