International friendlies are a farce!
1.33K //
02 Mar 2012, 12:31 IST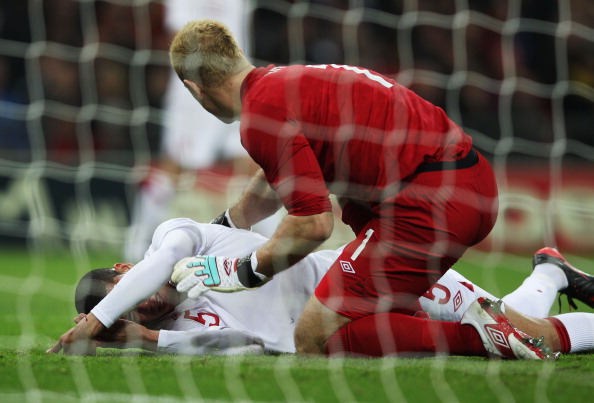 The latest round of international friendlies has left a few players injured which could directly effect their clubs when they are heading for the final third of the league season. The competition is hotting up and everyone is trying to avoid even the slightest of injuries to their players. One false move could mean the end of title hopes or European qualification for the clubs.
I wont waste my time talking about, the game between England and Holland, no matter how engrossing it was. There was no need for a friendly at this time of the season. As a matter of fact there wasn't anything 'friendly' about the game either.
What was the point of playing Chris Smalling in the second half against Holland? He banged his head with Huntelaar and was  immediately taken off injured, he is definitely out of the Spurs game and god knows for how many more weeks after just coming of a lengthy lay off. Haven't Manchester United suffered enough from injuries this season – especially in defence. Vidic has been out for long, the Da silva brothers have just returned from injury, and so has Phil Jones. There are a lot of fans who say: 'who cares, it's Manchester united.'
I am sure the Gooner's wont forget about what happened to Robin Van Persie. He lost a whole season due to injury while he was on International duty. Arsenal were so upset that they sought damages from the Dutch football association while Arsenal's season petered out into another fruitless and trophyless season. The injury proved to be a dent on Persie's confidence and more questions were raised about Arsene Wenger abilities as manager. All this could have been easily avoided had there not been an international friendly in the first place.
Manchester United opponents this weekend also suffered a casualty this week. Spurs winger, Gareth Bale, is out for four weeks due to a Grade I Hamstring tear during the Wales vs Costa Rica friendly.  Bale is set to miss a very tight clash with Man united which could hamper their momentum in the league, and the FA cup tie that was looking like a shoe-in till before.  A huge blow to Tottenham who were having their best season ever!
There are many examples for all of us to look at  to understand that Fifa should stop this farce and get on with meaningful football. I think it's time the clubs start putting clauses into contracts stating that players can withheld from participating in friendlies if a match is of no relevance. I'm sure that Stuart Pearce did not want this now. No one has a clear assessment as of now about, how long will Chris Smalling be out for.
Manchester United travel to White Hart Lane without Smalling in defence and Harry Redknapp will play the handicapped host this Sunday.