Interview with Gabriela Bertante (ex-footballer now Model - Actress)
2.84K //
20 Apr 2012, 21:43 IST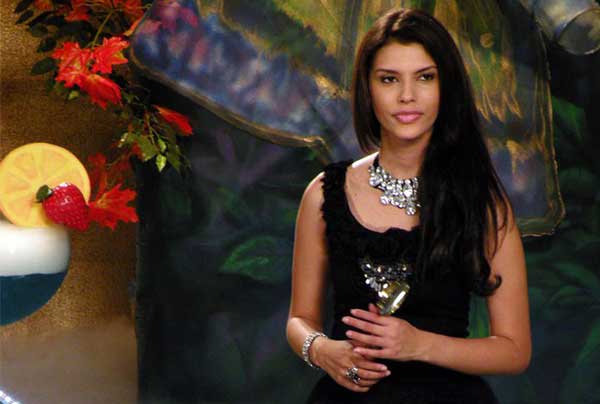 Brazilian Gabriela Bertante has made a name for herself in India as a model and now is working to establish herself as an actress in Bollywood and in regional Indian cinema. Though she has adopted to life in India, she is Brazilian and loves football, she's even played the beautiful game back home in South America but didn't know about Indian football. I had a chance to interview her about football and her passion for the game.
Gabriela people know you as a model, now you are acting; but you used to play football back in Brazil. Tell us a little more about you and football.
I love football since I was small because my brothers always played and of course I followed to cheer for them.
I played soccer almost all day, but nothing serious I just really enjoyed playing with the boys and one very important thing is I love to play without shoes! Later I started to train seriously and participate in major soccer leagues (11 A-Side) but it was in what we call Salon (5 A-Side) in Brazil I went on to participate in several championships.
As a Brazilian I guess you support the Selecao. Any club side you support?
Yes! I support CR Flamengo (Rio de Janeiro) since I was small, but I always support and cheer for the team that my brother Luis Gueguel is playing and last that was Palmeiras in Sao Paulo!
Do you have any favourite football player(s)?
First comes my brother Luis Gueguel (full name Glelberson Luís Leopoldino Bertante) and of course I love Kaka!!!
You now work in India. Do you get to watch football on TV in India?
I don't watch TV here (in India). I simply don't get the time, but when I can I watch Brazilian league matches on the Internet.
A lot of Bollywood stars do follow football. Ever spoken to them about the beautiful game of football?
Really? They do??? I was not aware!!! (laughs) Although when I spoke with cricketer Yuvraj Singh once, he told me that he likes football.
There is also football in India. Ever thought of watching live football in an Indian stadium?
I have never witnessed a match in Mumbai. But I was in Goa during Diwali and I played on the beach with the boys. It was awesome!
I would love to watch a match here too! Someone please take me :)