Is Guardiola fit for Arsenal?
1.30K //
04 Nov 2012, 20:41 IST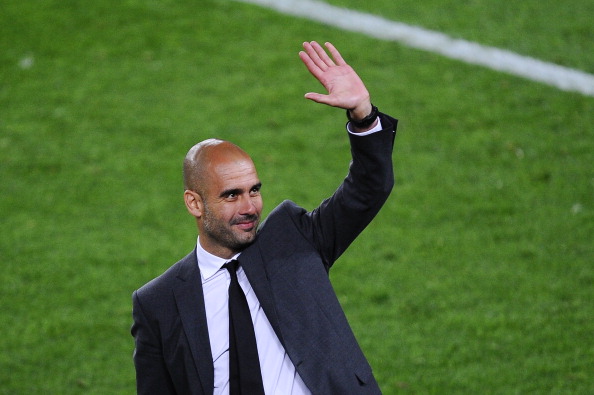 Having been on a sabbatical since the conclusion of the 2011-2012 editions of the Spanish and European season, Josep Guardiola's future has been one of the most discussed in the managerial merry-go-round surrounding some of the biggest clubs in the world.
With speculation rife that Roman Abramovich was readying the groundwork, including transfer policy, tactics and new recruits to get Guardiola to manage the Blues, it looked as if he would be tempted by the Russian billionaire. But that was not to be as he was intent on having the sabbatical he so dearly craved. With further reports of him replacing Sir Alex Ferguson at Old Trafford doing the rounds, this is one appointment everyone will be eagerly looking forward to in the coming years. Surprisingly, the team having a playing style most familiar to the Catalan giants, Arsenal have never been mentioned in his probable destinations. This is one combination which would be another match made in heaven, at least most would think so.
One question that crosses our minds is whether the Arsenal board is ready to let Wenger depart. A manager, who built the Gunners with all his heart, set the sound financial model of the club for years to come; that, along with maintaining the yearly Top 4 finish and a subsequent Champions League participation, is a tough man's job.
One could blame Wenger for his transfers, which, even after having the funds available, have not made investments in top talents, thus, not showing the minimum amount of losses FFP permits (a certain Roman Abramovich uses this technique). This would have allowed him to at least fight for players such as Eden Hazard and Oscar and would have convinced the likes of Fabregas, Nasri, Persie and Song to stay. But that feeling is one lost by his fans, having seen him buy sheer class players in the form of Lukas Podolski, Santi Cazorla and in past seasons Thomas Vermaelen, Per Mertesacker, Gervinho and of course Mikel Arteta.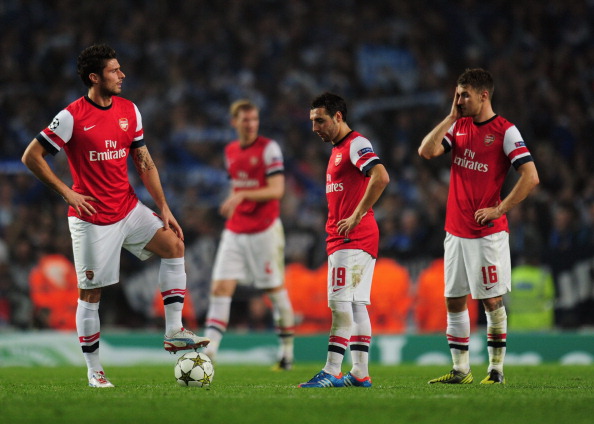 As far as the transfers are concerned, Guardiola has been inconsistent in the market, spending on a number of players who failed to impressed. Dmytro Chygrynskiy, Adriano, Maxwell and Hleb were all his signings and most of them never reached their full potential. Zlatan Ibrahimovic was sold despite having a great first season which was mostly due to his problems with Guardiola, while Affelay was injured for the best part of his Barca career. David Villa and Seydou Keita were the signings which played huge parts in the success brought by their glorious manager. This, compared to Wenger, who has over the years bought young players and moulded them into some of the best in the world.
A more apt comparison would be the style of play. With technically gifted playmakers in the form of Xavi and Iniesta, Guardiola inherited sheer quality and he made the most of it by building the team around them. His tactics were master class and suited the philosophy the players were brought up with. One thing he will be missing for sure is the quality of the famed academy La Masia. Promoting players of top quality like Sergio Busquets, Pedro, Thiago Alcântara, Tello will certainly be a thing of the past considering Arsenal's academy is nowhere near to producing top talent like Barca's.
Although With Arteta, Wilshere, Cazorla and Diaby at Arsenal, he has quality available and with one or two smart buys, this side could be capable of replicating the breathtaking football Barcelona plays with Pep's tactics. The only thing assured is the certainty of trophies, which of course, is only in the mind.
Not only this, but the "false 9", which Guardiola has used in the past two seasons be a difficult nut to crack in England. A more fluid 4-2-3-1 which Wenger uses well, with speedy wingers, is something that Guardiola is not experienced at and could take time to adjust to. But implementing his style and tactics is something Guardiola is good at, having gained the respect of players and coaches alike.
Verdict: Guardiola certainly looks likely to arrive on British shores come next summer, and should he arrive at the Emirates, he might be the stimulus that brings quality to the side with the board having declared that funds are available. Seven years without a trophy – it is the question of Wenger's belief to prove that kids alone can get him victories and maybe that is why getting Guardiola is one gamble worth taking for the Gunners.