Is India ready to host top class world level football tournaments and does IPFCA objectives support the AIFF cause?
1.23K //
11 Mar 2012, 21:13 IST
This week has been a significant week in Indian Football. The visit of FIFA President Joseph Blatter and formation of Indian Professional Football Clubs Association (IPFCA) sort of contradicted the state of Indian football at the same time showed positive signs for the game in India.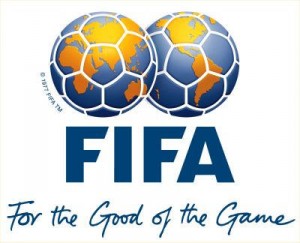 Joseph Blatter became the darling of Indian football administrators and enthusiasts when he very famously said, "India is a sleeping giant." This time around when he was asked about the comment, he very cheekily said " To wake up a giant, you need more than one alarm clock. We have put in place different alarm clocks. With the new president and governance, I can assure you the giant is no longer sleeping." If this were related to the GOAL project, I would beg to differ, as AIFF has not been very upfront about the developments and from development point of view we are still in hibernating and we will need more than alarm clocks to wake up.
Joseph Blatter also suggested that India is ready to host Under17 World Cup and World club Championships in the near future. This is something AIFF should take as a positive. This announcement by the FIFA president is a cue that India is ready to enter the elite group of nations who have worked their way up in FIFA circle by starting off small and eventually made their mark in global football. Hosting Under 17 world cup can be a great start for India's journey provided it's supported by grass root and infrastructure development.
Hosting World club championship however can be a tough nut to crack considering Indian clubs do not play well at continental level and the club level football structure is not evolved enough to be sustainable. This brings me to the second most significant development in India football this week, the foundation of Indian Professional Football Clubs Association (IPFCA).

As the name suggests IPFCA is a group of I-League club representatives who have got together to form an association with intentions of safeguarding member interest, promote and popularize football in India. However, this is not a rebel association wanting to take on AIFF and their marketing partner IMG-Reliance.
So why is IPFCA being formed? It's mainly because AIFF has sort of pushed the AFC licensing contracts to the teams and have failed in developing a revenue-earning model for teams leading to serious questions about sustainability of clubs in the long run.
At the meeting clubs also spelt out IPFCA objectives, which include making the I-League sustainable and profitable, encourage the  formation of new professional clubs, share best practices among member clubs and getting the I-League teams to play in the Asian Champions League.
As a sports business enthusiast and a football fan I can convincingly say that IPFCA's objectives are fair and relevant. AIFF and IMG-Reliance must thank IPFCA more getting together for the cause clear out differences and work towards the common goal of sustainability and over all growth of the league in India.
Shared with permission of sportal360.com