Italian Serie A weekend review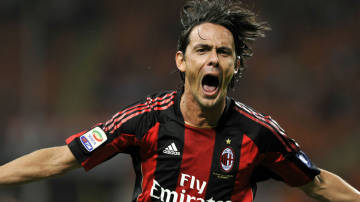 AC Milan got their season off to a flying start as they registered a thumping 4-0 win over Lecce. Brazilian striker Pato struck twice while Inzaghi and Thiago Silva also registered themselves on the score-sheet. In a match clearly dominated by Milan Lecce were left gasping right from the start. Ronaldinho and Seedorf formed more than a potent threat as they gave the Lecce defence a torrid time. Lecce trailed 0-3 within 28 minutes. Veteran striker Filippo Inzaghi grabbed a late fourth to complete the win and send Milan to the top of the table. Ronaldinho surely lit up the San Siro with all his skills and the scoreline could have been much better with some smooth finishing.
Bari shocked Juventus with a 1-0 win. Massimo Donati scored for Bari and Juventus never really rallied to put up a disappointing show in their opening match of the season. Juve, Italy's most successful domestic club who finished a poor seventh last term, have already been in competitive action this season in Europa League qualifiers but still struggled. AS Roma settled for a dull goalless draw against Cesena. Lazio also endured a difficult opener as they were beaten 2-0 by Sampdoria. Antonio Cassano opened the scoring from the penalty spot on the hour mark and Stefano Gubertis lobbed in a second.
Meanwhile Zlatan Ibrahimovic completed his move to AC Milan. The striker was seen cheering for his new team in their opening match. A statement on the Barcelona website read: "FC Barcelona and AC Milan have agreed a deal for Zlatan Ibrahimovic to move to the Italian club on loan for the 2010/11 season with the Rossoneri paying all his earnings. Ibrahimovic is very excited about the prospect of linking up with Alexandre Pato and Ronaldinho in a mouth-watering Milan forward line.