Video: Gervinho sent off after punching opponent during Ivory Coast's AFCON tie against Guinea
2.00K //
21 Jan 2015, 12:20 IST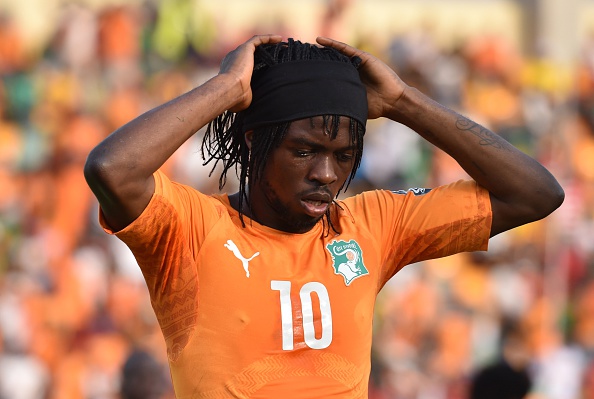 Former Arsenal forward Gervinho was shown a red card after he had punched Guinea's Naby Keita on the fourth day of AFCON 2015. The 27-year-old reacted to the dismissal in a dramatic fashion by hurling himself to the ground and beating the grass.
The moment of madness came after Mohammed Yattara managed to score the opening goal against Ivory Coast at the 36th minute. The goal was the result of Ivorian Serge Aurier failing to clear the ball as he put it straight into the path of Yattara, who used the opportunity and brilliantly landed the ball into the net from eight yards.
Despite the dismissal of one of the best player, Seydou Doumbia scored an equaliser from 15 yards for Ivory Cost at the 71st minute. The goal was beautifully set up by Wilfried Bony after he received it from the Ivorian midfielder Yaya Toure.
Ivory Coast managed to settle the dust by finishing the match 1-1 with Guinea, but they will have to improve drastically in order to get past Cameroon and Mali in their upcoming games. The latter nations also ended their match against each other in a 1-1 tie. Mali's Sambou Yatabare volleyed an opener which was later equalised by Cameroon's Ambroise Oyongo in the last five minutes of the game.
Watch the incident here: