Jail smoke bomb thrower: Medvedev
620 //
19 Nov 2012, 17:45 IST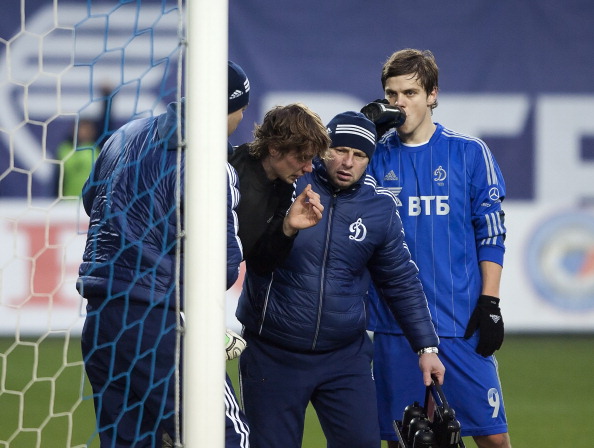 Moscow - The thrower of a smoke bomb that injured a top Russian football player must face prison, Prime Minister Dmitry Medvedev said Monday.
Dynamo Moscow have said their goalkeeper Anton Shunin sustained burns to his eye when the smoke bomb exploded near him during Dynamo's home game against reigning champions Zenit St. Petersburg Saturday. The match was abandoned.
"You need to put people in jail for crimes like this. There should be no impunity," Medvedev said at a meeting with his deputies.
The Russian government is trying to push through legislation aimed at stamping out football hooliganism and Medvedev suggested firework?throwers should be specifically targeted by the bill.
"This is an intentional crime, a criminal case, but you need to prepare the sort of changes that would be aimed at preventing these offences, these crimes," he said.
Medvedev had previously called the act "disgusting" on his Facebook page.
The new anti?hooliganism law could be in front of parliament in the near future and just awaits Medvedev's signature to be officially submitted.
Police in the town of Khimki, where the attack on Shunin took place, have said they have arrested a female fan suspected of throwing the smoke bomb. At least 53 people were arrested at the match.